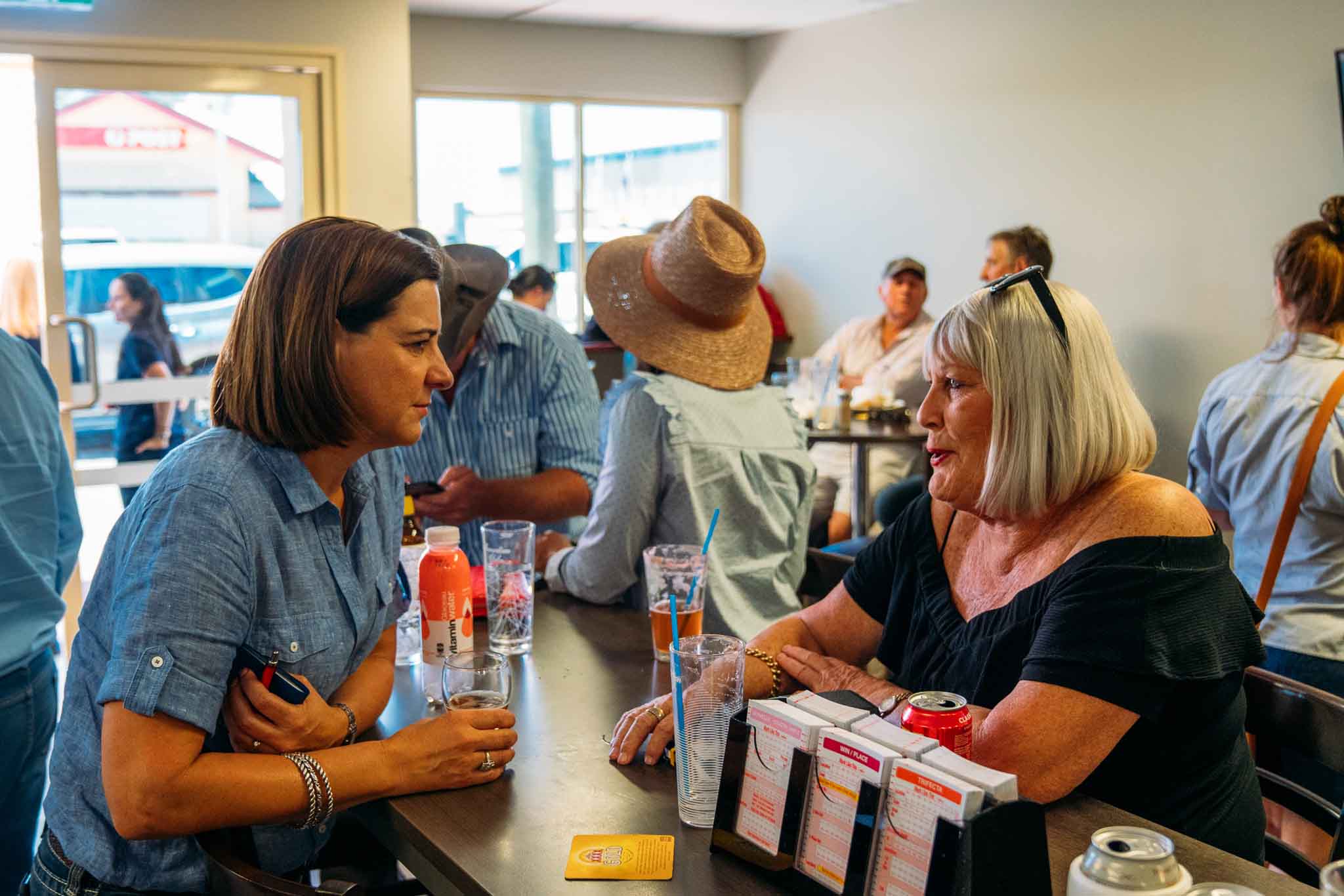 Deb Frecklington, LNP Leader – Post NW Floods observations and comment
Even before I flew to Julia Creek, the tragedy faced by North-West Queensland was brought home to me by a frightened young girl.
The 12-year-old had been home-schooled at a station 1700km from Brisbane before starting school in the city two weeks ago.
With tears in her eyes, she told me her horse was dead and her parents didn't know if they had any cattle left.
My heart broke for her. I was once a kid like her, growing up on a cattle property in the heart of Taroom Shire.
My family struggled through drought and the 1970s beef slump, but I'd never experienced anything like the destruction I saw in Julia Creek.
I took a chopper flight with grazier Marcus Kerr and saw dead cattle everywhere across his station.
Around the feed-lots the carcasses were two to three deep.
Marcus reckoned 4000 had perished from exhaustion and exposure.
It was painful for him to see how they had suffered and then calculate the cost to his family.
He lost a third of his cattle, but others lost entire herds.
There's no insurance for livestock. Stations must replace expensive breeding stock and have no income for years as they rebuild herds.
Soon after I met Prime Minister Scott Morrison and was reassured he had grasped the seriousness of the situation.
We spoke to locals in the Julia Creek community hall and he promised to help them rebuild – no matter how long it takes.
His support was welcome, but we must do more here in Queensland.
Major-General Stuart Smith was appointed Disaster Recovery Co-ordinator after Townsville flooded, but the challenge in the North-West is vastly different.
The Palaszczuk Labor Government must appoint a separate disaster co-ordinator for the North-West.
Bushies are brave and won't be beaten by floods.
They've given so much to Queensland and now they need us to lend a hand.
We can't let them down and I guarantee they won't be forgotten in the Queensland Parliament.