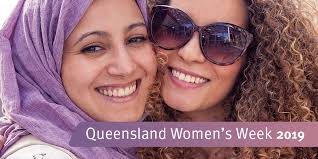 $150,000 in grants for Queensland Women's Week
Community groups across the state are getting ready to celebrate Queensland Women's Week in March, as the Palaszczuk Government announces funding to support celebrations and events
Minister for Women Di Farmer announced $150,000 in grants had been awarded to organisations hosting activities during the week, which runs from 2 to 10 March 2019.
"This is a wonderful time to celebrate the many achievements of women and girls across Queensland, from the far north, to the outback, to the islands and the cities," Ms Farmer said.
"I'm so proud to be a part of the Queensland Cabinet, which was the first gender-equal cabinet in Australia.
"But we still have more work to do, and Queensland Women's Week gives us a chance to highlight the need for respect, equality and safety for women and girls everywhere."
Ms Farmer said women's financial security, literacy and capability will be the focus of this year's Queensland Women's Week, and many organisations will be holding events to address this theme.
"The theme Invest in women, Invest in the future recognises the achievements and challenges faced by women and girls in Queensland," Ms Farmer said.
"We know that when women do well and prosper, entire communities see the positive impacts.
"We're proud to invest in Queensland Women's Week events which raise awareness to the issues that contribute to women's financial disadvantage and economic insecurity."
Queensland Women's Week is an extension of International Women's Day held annually on 8 March.
For more information about Queensland Women's Week events visit www.qld.gov.au/womensweek