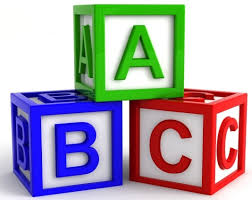 Tips for making back to school as easy as A B C
Talking enthusiastically about school, setting-up routines and practicing travelling to and from school are three ways for parents to prepare their children for the start of school next week.
Education Minister Grace Grace said whether children were transitioning from kindy to Prep; from primary to secondary school; or progressing to the next year level, parents and carers could help their child manage the start of school with confidence.
"The start of the new school year is an exciting time for children and we want them to feel welcome, safe and confident, and to develop a lifelong love of learning," Ms Grace said.
"Parents are their child's first teachers and they play an important role in preparing their child to transition successfully into school."
Ms Grace said no matter what year level a student is entering in 2019, parents can help them look forward to the change and settle into their classes by initiating positive conversations.
"Talking to your children about the many positive aspects of schooling is a great way to influence a positive frame of mind going into the school year," she said.
"For families engaging with the school system for the first time, it is important to get kids into the routine of the school day and, if they haven't already, share their child's kindy transition statement with their new school, to help support a positive start to their continued learning.
"It may not sound important, but it's also a great idea to practise travelling to-and-from school before the first day of the school year to ensure the safety and reliability of the route for the mode of transport being used.
"I'd encourage parents to do that with their children over the long weekend, if they haven't had a chance to do so already."
Ms Grace said the Department of Education and The Early Years Count websites feature some engaging tools for children and resources for parents and carers.
"Parents and carers may also find useful information on their school's website about uniform shop opening hours, the tuckshop, school activities and calendars, and positive behaviour expectations," she said.
The Department of Education also offers a secure online parent portal and App called QParents which allows parents to access information about their child's education and communicate directly with their school.
Schools using QParents can share information with parents and carers about their child's attendance, behaviour, assessment, timetable and events.
P&Cs Qld Chief Executive Officer, Kevan Goodworth, has strongly encouraged parents and carers to be involved with their child's school and maintain regular contact throughout the year.
"When parents are engaged with their children's learning, both at school and at home, children have a more productive school life," Mr Goodworth said.
For more tips and activities to support the transition from home or kindy to school visit www.qld.gov.au/earlyyearscount. For more information about state schools, Apps and resources visit www.qed.qld.gov.au.
For details on P&Cs Qld visit www.pandcsqld.com.au or call 1800 218 228.