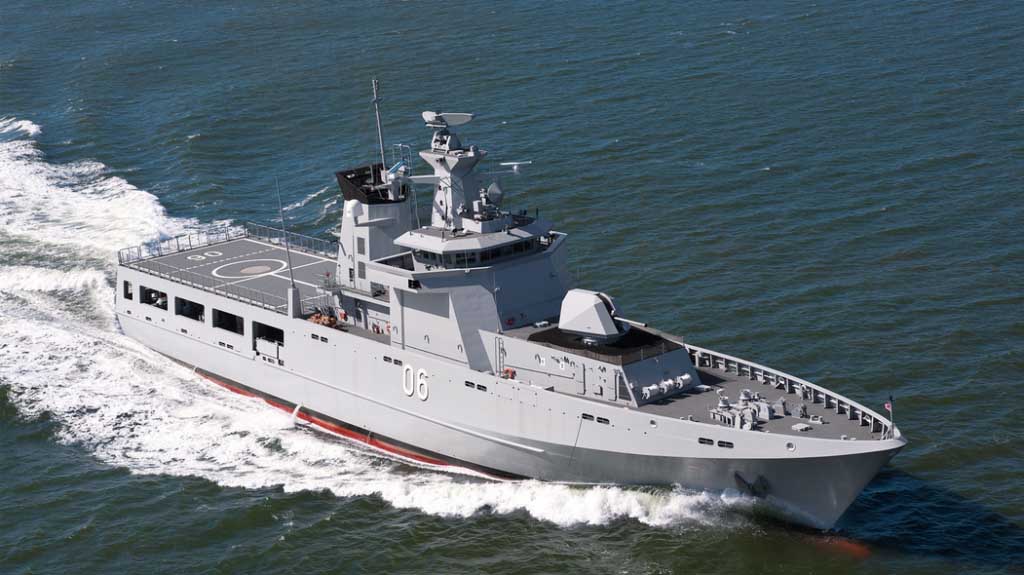 TAFE Queensland leading the way with Naval Shipbuilding endorsement
TAFE Queensland has become the first education provider in Queensland to receive training endorsement from the Naval Shipbuilding College (NSC).
Acting Minister for Training and Skills Development Mark Ryan said approximately 80 Queensland students will successfully complete the Certificate III in Engineering-Fabrication Trade (welding component) in 2019 and be acknowledged by shipbuilding and supply chain industries across the country as being 'job ready.'
"Today's announcement is fantastic for Queensland and acknowledges the world class training that TAFE Queensland provides," Mr Ryan said.
"We know that there is a demand for skilled workers in this growing industry and today's endorsement is a shining example of Queensland leading the way."
"TAFE Queensland joins TAFE South Australia as the only endorsed training providers by the Naval Shipbuilding College."
"TAFE Queensland is committed to supporting the nation's sovereign naval shipbuilding capability, through building a skilled and continuous workforce."
Acting Minister for State Development, Manufacturing, Infrastructure and Planning Yvette D'Ath said the NSC's endorsement further established Queensland's status as Australia's premier location for developing defence industry skills.
"Our government is invested in developing the skills needed to build a next-generation defence industry in Queensland," she said.
"Last year we announced an $800,000 partnership with TAFE to deliver state-of-the-art augmented reality welding simulators in order to ensure the availability of in-demand ISO 9606-qualified welders for defence, maritime and advanced manufacturing projects.
"Training Queenslanders in skills like these improves their ability to access high-skilled, well-paid careers in the defence manufacturing industry.
"This endorsement from NSC reinforces that if you want to develop the skills to work in defence industries, Queensland is the place to be.
NSC Program Manager Bill Docalovich attended the announcement at TAFE Queensland's Acacia Ridge campus and congratulated TAFE Queensland on the significant milestone.
"This is great news for Queensland students who will undertake training that directly aligns with the future needs of the growing naval shipbuilding industry,'' he said.
"A critical component of the enhanced welding course will be to teach students how to weld in confined spaces, an essential requirement for potential employers.
"We need skilled workers to fill the 15,000 jobs created to build and sustain our future fleet, including the most technologically advanced Attack-Class Submarines, Hunter-class Frigates and Arafura-class Offshore Patrol Vessels.''
Many of these opportunities exist in Queensland's thriving Small to Medium Enterprises which form a critical part of the national naval shipbuilding supply chain.
TAFE Queensland chief executive Mary Campbell said the endorsement was proof of TAFE Queensland's ability to deliver some of the very best of Australia's industrial training.
"This endorsement represents a quality assurance guarantee to naval shipbuilders that the welding qualifications delivered by TAFE Queensland meet shipbuilding industry occupational standards and requirements," she said.
"Graduates of our welding programs will have better employment opportunities in the naval shipbuilding program."
The Australian Government established the NSC to secure a sovereign workforce to implement its $90 billion continuous shipbuilding program.
A Workforce Register has been established for potential candidates interested in being involved in Australia's revitalised naval shipbuilding industry.
For more information or to register, visit www.navalshipbuildingcollege.com.au.