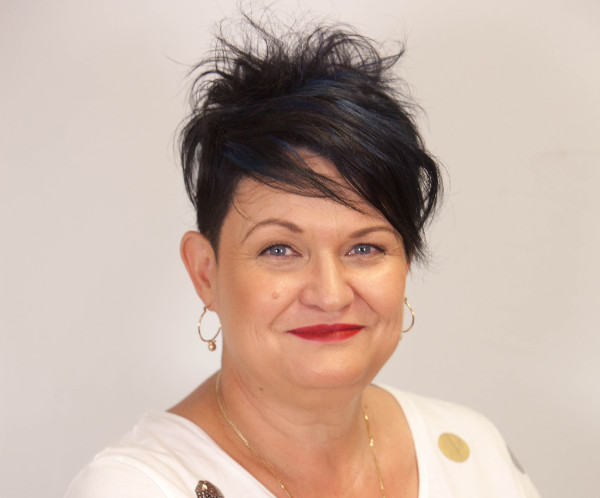 Expert shines light on how to best assist ageing parents struggling at home
A leading aged and community care expert has offered advice on how to best broach the difficult subject of ageing parents struggling at home.
While the festive season is often a happy time of family catch ups, it can also be a time when many people notice how their ageing parents are really coping at home. This worry about their living arrangements can leave many people wondering what they should do next.
"The Christmas period is often the only time of the year where people get to spend a lot of time with their ageing parents or family members," said Tracey Silvester, Executive Manager at Envigor Home Care.
"It is also the time where the reality of the impact of ageing is felt.
"Many families come into the new year really concerned about how their ageing family members are coping and worry about whether they really are safe living in the big old house with lots of stairs, the original carpet and a huge backyard to mow."
The big question is, how do you broach the subject and raise your concerns with your fiercely independent elders without them assuming that all you want to do is put them in a nursing home?
The simple answer to this question is … carefully and with respect. However, the reality is a lot more complicated.
"Before you do or say anything just remember that your parents/family member are adults and have been making their own (usually) sensible decisions for a lot longer than you have been alive," said Ms Silvester.
"Even if life is becoming more of a challenge for them, there are still lots of decisions that they make every day that are theirs to make.
"Unless your loved one has advanced dementia, they have the capacity to make a whole range of choices about their lives."
However, deciding to accept help is tough because it is an acknowledgement of a diminished capacity of some sort, no matter how small.
"In the mind of the older person, accepting help is the beginning of the end and must be avoided at all costs. The last thing they need is a family member making these decisions on their behalf," said Ms Silvester.
Ms Silvester has offered advice for family members on how to best raise the subject of preparing for ageing without creating distress.
Start at the beginning
The first thing to do is to broach the subject. Saying nothing or ignoring it in the hope it might go away is not an option and the sooner you begin the conversation the easier it will be for everyone. Timing, however, is critical. A neighbour of mine had been experiencing falls due to longstanding vertigo. After one fall, his daughter (who was of course concerned for his safety) told him that if he had one more fall then she would put him in a nursing home. Of course, he was devastated by this conversation. I am sure all the daughter wanted to do was to let him know that she was concerned about the falls he was having but this was perhaps a little too excessive.
Have a chat over a cuppa
The best way to approach the situation is to have a conversation. Discuss your concerns and observations with your family member and ask them what they think. If everyone is on the same page with regard to challenges or concerns then it is easier to discuss a range of solutions that may help. If the older person doesn't recognise there is a problem, then try and give them some examples that support your concerns.
Now is good
Don't delay having that chat. The more you put it off the harder it will be to raise the issues. Being one step ahead and having critical conversations before a crisis occurs is important. What you don't want is for the concerns you have to become so great then it may leave no choice for the person if something untoward happens (such as a fall).
R-E-S-P-E-C-T
Remember that when you have "the chat" you are talking to an adult not one of your children. Patronising speech is a sure-fire way of putting a person on the defensive and into a position where the conversation doesn't go anywhere. The older person shuts off to the message you are trying to convey; they are still stuck on the way you are speaking to them and how that makes them feel. Think about how you feel when you are somewhere and the person speaking to you uses patronising language and tone. Don't be that person. Remember all the choices your family member has made on their own all their lives without interference from you or anyone.
Choice and independence are the key
Regardless of what is going on, the end game needs to be that the older person maintains their independence and a choice in how and where they live. This is why early conversations are best; putting some simple strategies into place early will afford the independence and choice that is a basic adult right. Any strategies need to consider the whole family and create an environment where everyone is comfortable with what is happening. Look for solutions that allow everyone to live happy, healthy and independent lives. A great introductory service is cleaning, with research suggesting that a regular house clean is often the single most important service an older person can receive. The benefit for everyone is that the older person is being visited regularly by someone who isn't a family member. They can also offer support and keep an eye on things.
The other thing to consider at this point is whether a move into alternative accommodation such as retirement living is an option. Whilst the retirement living industry has copped some bad press in recent months, there is no doubt that the social connectedness older people gain from living in an environment where they are surrounded by people with similar interests and issues is of benefit in maintaining independence and supporting their mental health. Again, tread softly with this idea as many older people will naturally find the idea of leaving their long-term family home quite distressing.
Keep your eye on the big picture
The first time families have conversations with their older parents is when one of the parents has passed away. People move into solution mode and want to get the situation sorted without thinking about how their surviving parent feels. Remember that losing a partner of 50-60 years is a major and devastating life event that will take time to get over. Unless there is an immediate safety concern, time to grieve is important. The cleaning won't go anywhere, it is likely the house has been like that for a while. Another month or two won't hurt. What is important at this time is to encourage the surviving parent/relative to stay connected to their friends or if they have let their social connectedness lapse (perhaps they were caring for their unwell spouse), encourage them to re-establish networks or make some new friends.
Ask for help – don't be afraid
The My Aged Care website has a number of resources that will assist in having discussions with older people. At the very least, encourage your older family member to register with My Aged Care (anyone over the age of 65 is eligible) and to participate in the phone-based screening process. This will create a record for them in the aged care system and will make accessing services easier when they decide the time is right.
The other thing to do is make sure all of the legal documentation is up to date and in place. This includes Enduring Power of Attorney (EPOA), Wills and Advance Health Directives.
About Tracey Silvester 
Tracey Silvester is Executive Manager of Envigor and has more than 25 years' experience in heath and aged care services.
Tracey is committed to ensuring that our elders are able to exercise their right to choose how they live their lives regardless of their ability or function.
Tracey is a Registered Nurse and has a Bachelor of Science and a Master of Health Management.
She is also an Associate Fellow of the Australian College of Health Service Management and a surveyor with the Australian Council on Healthcare Standards.