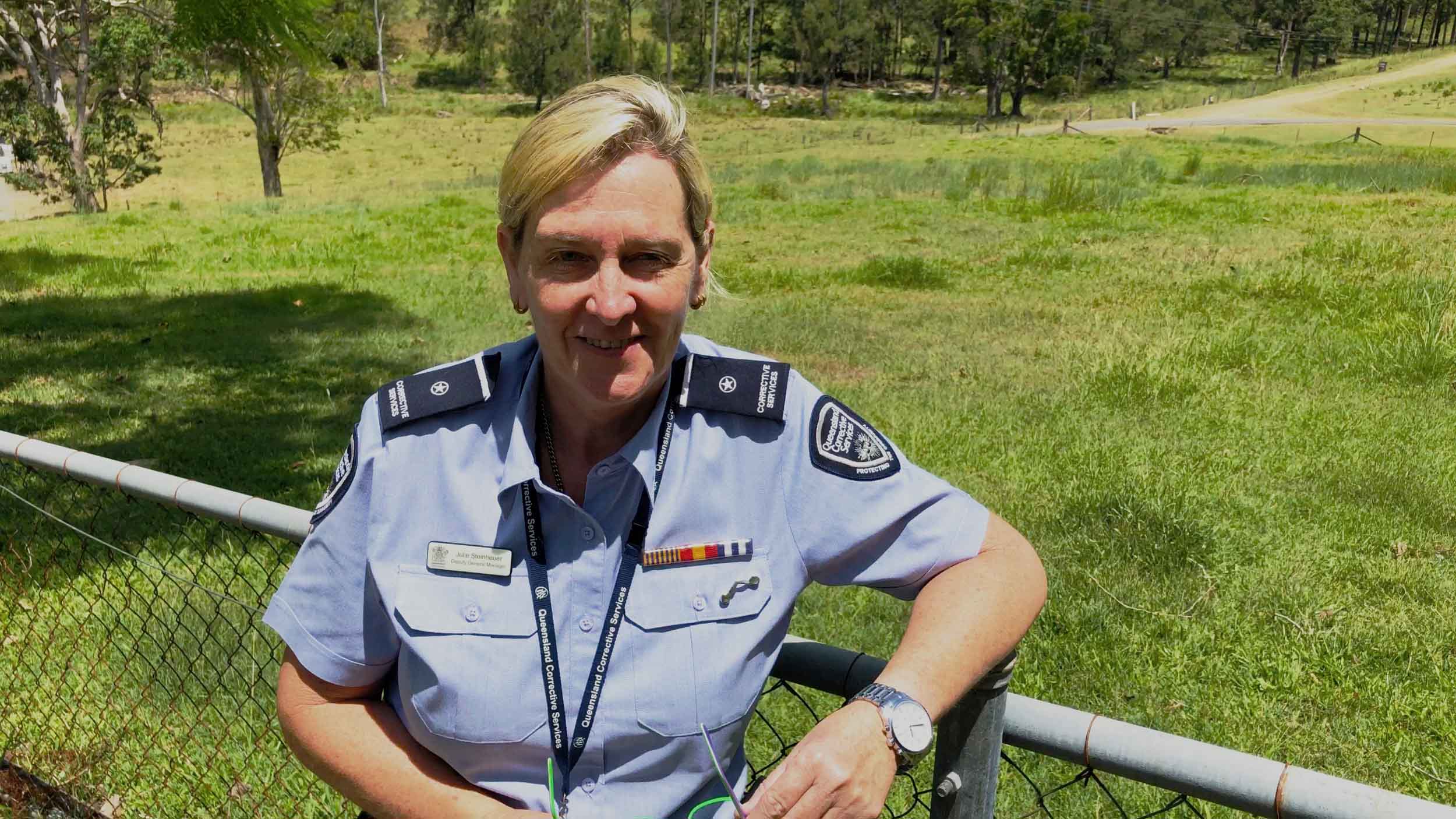 Corrections officers recognised in Australia Day 2019 Honours List
Two Queensland Corrective Services officers have been recognised in the Australia Day 2019 Honours List, receiving the Australian Corrections Medal (ACM) for their services to public safety.
The officers are:
         Deputy General Manager of Numinbah Correctional Centre, Julie Steinheuer
         Special Operations Supervisor of Escort and Security Branch, Dennis Hayes
Minister for Corrective Services, Mark Ryan, said the two officers were worthy recipients of the award, which recognises distinguished service as a correctional service member. The medal was awarded for the first time last year, and these officers are the third and fourth Queensland Corrective Services officers to receive the honour.
Minister Ryan said that Ms Steinheuer was recognised for her diligent and distinguished service in the management of female prisoners in Queensland.
"Ms Steinheuer has 30 years' experience in corrections both in Queensland and New South Wales, and is responsible for more than 120 female prisoners on the 770 hectare farm," Minister Ryan said.
"Ms Steinheuer has developed a a long and productive partnership with the Animal Welfare League, with low security prisoners assisting the group through community service, as well as fostering dogs and puppies at the centre as a part of the Pups in Prison program, which has shown considerable success in assisting with prisoners' rehabilitation.
"Under Ms Steinheuer's leadership, the centre has partnered with Days for Girls, with prisoners sewing cloth packs which contain hygiene products for women in third world countries.
"The centre also works with Rotary to make birth packs including baby wraps, blankets and towels for newborn babies in Papua New Guinea."
"In 2017, Ms Steinheuer led the introduction of the Numinbah Parental Support Unit, a specialist accommodation for mothers and babies at Numinbah, allowing incarcerated women to keep their babies with them in prison," Minister Ryan said.
Special Operations Supervisor of Escort and Security Branch, Dennis Hayes received the ACM in recognition of his consistently distinguished service to Queensland Corrective Services and the Queensland community.
Minister Ryan said that Mr Hayes is characterised by capability and professional service delivery to correctional practice for more than 28 years.
"Mr Hayes has consistently participated in significant operations both large and small, from escorting maximum security prisoners through to contributing to security at the Commonwealth Games and the G20 meeting in Brisbane.
"He played a vital role in coordinating the movement of more than 600 prisoners over and above business as usual as a part of Operation Elevate, when Southern Queensland Correctional Centre was converted from a male to female prison," Minister Ryan said.
"Mr Hayes is a highly respected officer, and his capability, experience, calmness and resolve shines through in difficult operational circumstances."
Queensland Corrective Services Commissioner Peter Martin congratulated both officers on their recognition.
"Both Ms Steineuer and Mr Hayes are exemplary officers, and demonstrate the professionalism, drive and commitment to public safety which epitomises our workforce.
"I congratulate both of them on receiving the Australian Corrections Medal. QCS is fortunate to have officers of their calibre amongst our ranks," Commissioner Martin said.
Photo above: Julie Steinheuer and Photo below: Dennis Hayes  Congratulations