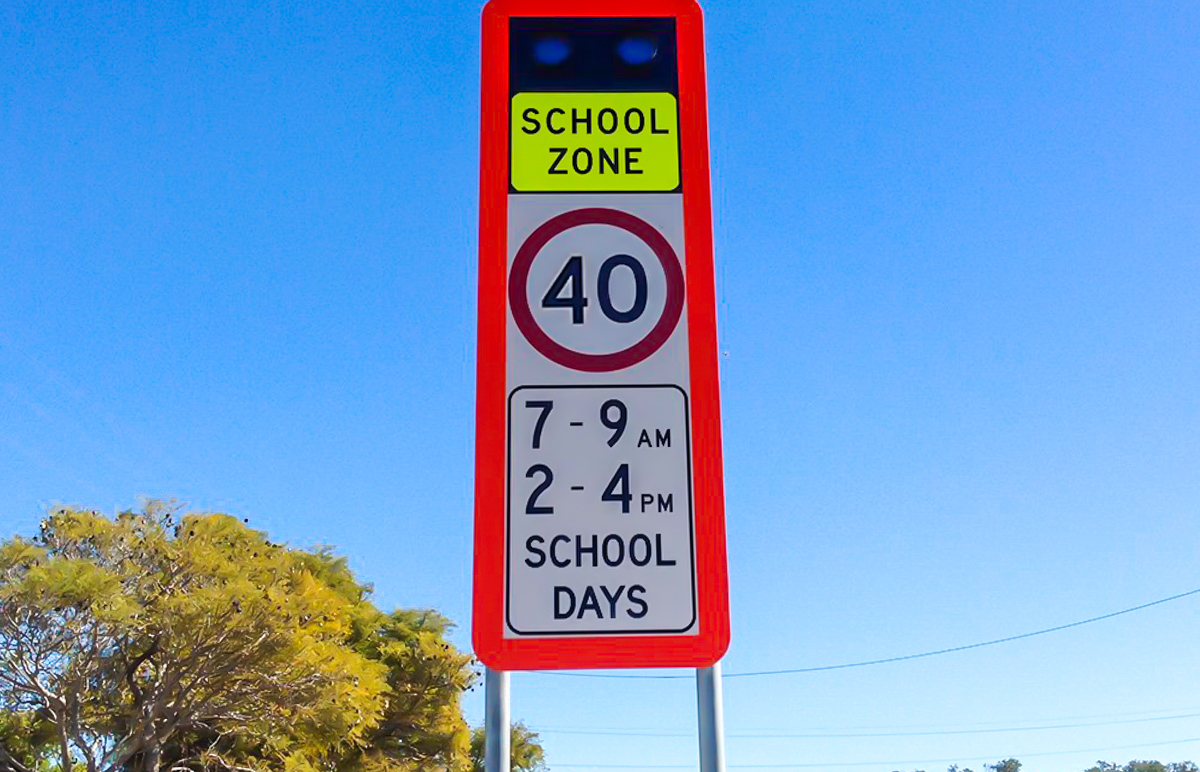 As students head back to school, police urge motorists to slow down and obey reduced speed limits
Assistant Commissioner Mike Keating of the Road Policing Command has reminded motorists the 2019 school year has begun and they should look to take extra care in school zones.
Assistant Commissioner Keating said that from today all school zones in Queensland were operational, meaning reduced speed limits would be enforced.
"The first day of school is meant to be an exciting one, particularly for many students who are attending school for the first time," Assistant Commissioner Keating said.
"We are urging motorists to slow down and abide by the reduced speed limits while approaching and driving through marked school zones.
"Be aware of the changing speed limits. The standard operating times for most school zones in Queensland is between 7am and 9am and between 2pm and 4pm.
"Across the state, Queensland motorists can expect to see police enforcing important road rules such as speeding, stopping at children's crossings and wearing seatbelts.
"Police will also focus on monitoring the road activity between pick up and drop off times to minimise the chances of traffic crashes occurring."
Last year police issued 15,647 speeding infringements in Queensland school zones from the beginning of 2018 to September 30, 2018.
"Please be patient, slow down and be on the lookout for children travelling to and from school, whether on foot, riding on a bike, in a car or using public transport," Assistant Commissioner Keating said.
"I'd also urge parents and carers to have conversations with their children about basic road safety, particularly the safe and correct way to cross a road."
More information can be found on the TMR website