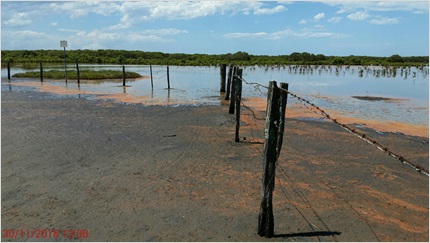 Trichodesmium bloom identified in Redcliffe by MBRC
Moreton Bay Regional Council has identified Trichodesmium bloom (also known as blue-green algae) along Redcliffe Peninsula at Scarborough extending past Queens Beach towards Redcliffe.
A council spokesperson said council officers are currently monitoring the foreshore.
"Normally this type of algae will get washed away by the tide or rot quickly, some will be removed by beach cleans but it is naturally occurring and very difficult to remove," the spokesperson said.
"This type of cyanobacteria can look oily in nature (similar to an oil spill) and have a strong odour associated with it.
"People may also notice water discolouration and a strong smell associated with the bloom as it begins to clear, but should not be alarmed.
"Advice provided to council from algae experts is that this type of algae, Trichodesmium, is generally thought to be non-toxic, however it may trigger localised effects such as skin irritation and rashes in some people."
"As a precaution, Council recommends that people avoid contact with the bloom until it has cleared."
Council will continue to monitor conditions in the affected area and throughout the region for algal blooms.
For more information or to report a Trichodesmium sighting, please contact council on (07) 3205 0555.