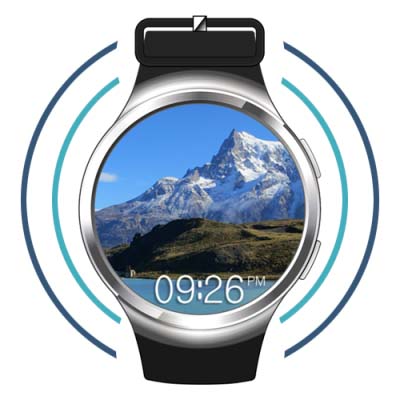 Revolutionary Technology To Aid Domestic Violence Victims
Australian Charity of the Year 2018, Friends With Dignity and SOS Watches have partnered to provide a first in safety for victims and survivors of domestic violence with the FriendSafe program.
 
Complementing the Friends With Dignity Urgent Request program, the FriendSafe initiative will provide an extra level of security to help those who have fled a violent situation, as well as those who may still be at risk, by providing them with a personal safety device - the SOS watch.
 
Utilising the latest technology, monitored personal safety alarms for individuals and families are now easier and more discreet than ever. The SOS watch looks and acts the same as any other, with a few important additions – the ability to call emergency services with the push of a button, eliminating the need for a phone.
 
Friends With Dignity will cover the full cost of the watch, including a 12 month subscription, for those who have been referred by a registered agency, service or organisation, with the watch to be used in conjunction with their safety management plan. The SOS watch will also be available to purchase directly from Friends With Dignity, for those not associated with a referral service.
"The FriendSafe program is an initiative established to ensure everyone is able to practice a basic need of feeling safe and access to an immediate response when feeling threatened or at risk," said Friends With Dignity Chief Executive Officer, Manuela Whitford.
"This partnership is important as we believe that by collaborating and working with other services and businesses we can have a bigger impact and utilise resources to assist people or families at risk," said Friends With Dignity Chief Financial Officer, Julia McKenna.
 
With the battery life of 72 hours, daily charging is not necessary.
 
"The user need only charge the watch while having dinner, and it's good to go for another three days," said Friends With Dignity Chief Operations Officer, Zoe Scharenguivel.
 
Friends With Dignity is a national 100% self-funded, volunteer-driven charity with full DGR status, providing critical and practical programs to assist survivors of domestic and family violence - be they men, women or children, in collaboration with refuges and crisis centres across Australia.
 
For more information on SOS personal alarms, please visit: http://www.soswatch.com.au
 
For more information on Friends With Dignity, please visit: http://www.friendswithdignity.org.au