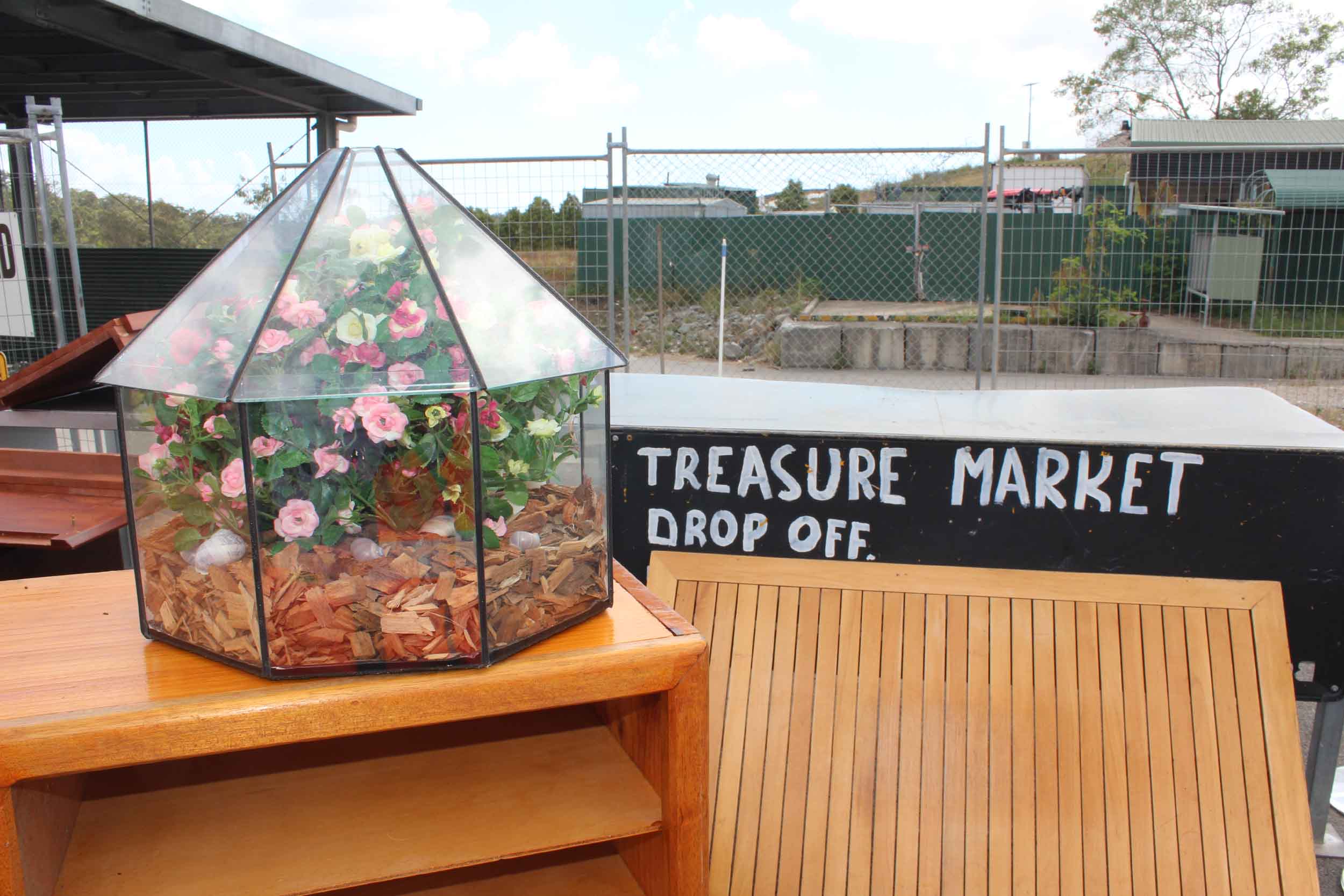 Moreton Bay Treasure Markets brings on Christmas cheer
Moreton Bay's Treasure Markets will have more items for residents to choose from ahead of the festive season. 
Spokesperson for Asset Construction & Maintenance Cr Adam Hain said following discussions with the Office of Fair Trading (OFT), some items which were previously removed from shelves are now available in an alternative form for purchase at the Dakabin and Caboolture Treasure Markets.
 "Based on information supplied by the OFT on how we can reduce risk and meet Australian Consumer Laws, council has restocked bicycle parts but not whole bikes and also soft toys and children's clothes provided they have their warning labels for 3+ years tags attached," Cr Hain said.
 "Over three months, staff carried out risk assessments to determine what products can be safely put back on shelves.
 "Approved items include (but are not restricted to):
Motorised mowers; whipper snippers; building materials (doors, window frames, fencing, timber, steel and colour bond sheets); dining, lounge and bedroom furniture; cooking and serving ware; books; artworks and household items such as kitchen sinks.
 While electrical items will be permanently left off the shelves, non-electrical parts such as fridge doors will be available for sale.
 Division 7 Councillor Denise Sims said she encouraged residents to make a trip to the markets to see what trinkets they can pick up at a bargain.
 "Residents are welcome to browse six-days a week for a pre-loved item, sometimes unique items and bric-a-brac," Cr Sims said.
 "More than 1,800 tonnes of preloved goods were sold at the Market this year, giving them a second life and  saving valuable landfill space.
 "We want people reusing and recycling as much as they can and this message is being embraced more and more in our community."
 The Treasure Markets will be closed on Christmas Day and re-open on Boxing Day. 
Dakabin and Caboolture Treasure Markets will continue to accept donated items. 
For more information about council waste facilities and recycling initiatives visit www.moretonbay.qld.gov.au/waste 
The Treasure Markets are a hugely popular council initiative that started 16 years ago.