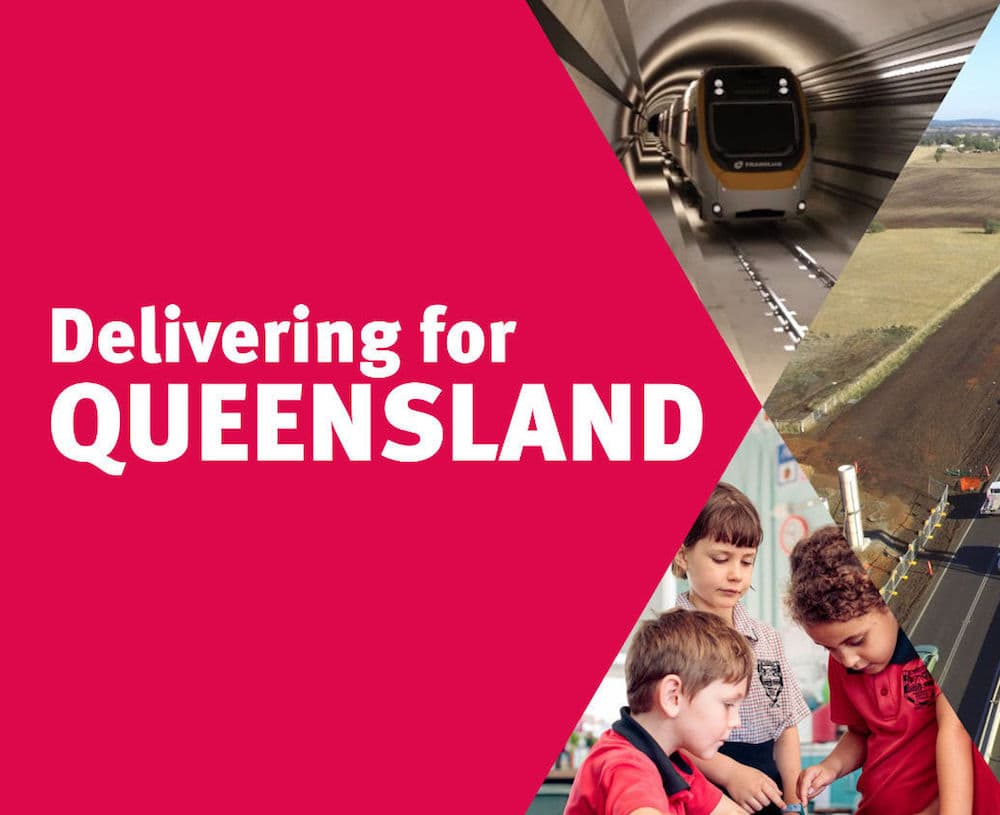 Mid-year budget update underlines strong economic plan
The Palaszczuk Government's continued focus on growing jobs, building infrastructure and delivering high-quality frontline services is highlighted in the mid-year Budget update released today.
Deputy Premier and Treasurer Jackie Trad said today's Mid Year Fiscal and Economic Review (MYFER) emphasised a strong economic plan and responsible fiscal management that provides the infrastructure and services Queenslanders need.
"Over the past four budgets, we've been investing in Queensland and in Queenslanders to ensure everyone shares in our future prosperity," Ms Trad said.
"We're continuing to work with business and industry to create jobs and grow new industries, we're building better infrastructure and we're delivering quality health, education and other vital services to Queenslanders.
"Right across our state, we are also helping communities to navigate the challenges of change and to take advantage of the opportunities that come from growth."
Ms Trad said the MYFER included briging forward critical funding to stimulate jobs growth, particularly in regional Queensland.
"We've brought forward funding for projects like the Haughton Pipeline in Townsville and the Works for Queensland program because we know that they will deliver jobs," Ms Trad said.
"This is in stark contrast to the Morrison Federal Government, which continues to make a series of commitments, but pushes the funding to the never never.
"We know Queenslanders need this infrastructure now, so we are funding it now."
Among the highlights in the 2018-19 MYFER are:
The net operating surplus in 2018-19 is forecast at $524 million, up by $376 million on the June Budget.
State budget surpluses totalling almost $1 billion over the four years to 2021-22, despite a forecast reduction in GST revenue of more than $770 million.
Growth in Gross State Product forecast to strengthen to 3% in 2018-19.
Ms Trad said the Palaszczuk Government was ensuring Queensland continued to be a destination of choice for business, tourists and new residents alike.
"We have one of the most competitive payroll tax regimes in Australia; a multi-cultural, well-educated and resourceful workforce; competitive labour costs; better development approval processes; and of course our unmatched lifestyle," Ms Trad said.
"More people are moving here from interstate and we are continuing to see significant success in attracting national and international investment.
"We've also got the policy settings right on exports, enabling us to take advantage of the global trade recovery and improved commodity prices, boosting the value of Queensland's goods and services exports to a record high of $94.3 billion in 2017-18."