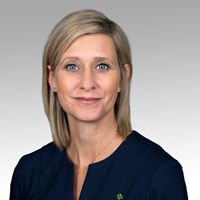 NDIS Funding games must stop: Susan Lamb MHR
People and families in Longman anxiously awaiting the National Disability Insurance Scheme (NDIS) are losing confidence in the Government's ability to manage the roll-out. For years, the Government has continued to play unnecessary games with the NDIS.
First the Liberals and Nationals held people living with a disability to ransom – wrongly trying to justify cuts to families, social security and vulnerable members of the Longman community in the name of the NDIS.
Then they wanted to increase the Medicare levy for people earning under $80,000 – until they dropped the idea, saying it was unnecessary.
The Government also wanted to establish an NDIS Special Account – before this week scuttling this idea too.
Susan Lamb compared the Government's mismanagement of the NDIS to the aged care sector, where local seniors are being placed on waiting lists, experiencing unacceptable delays in the delivery of their packages.
"We've already witnessed the Government's performance on aged care. Local seniors with approved aged care packages are often left waiting for months to get the care that they need," Susan Lamb said.
"Cases like this do not provide me with the confidence that the Morrison Government will be able to manage the NDIS roll-out any better than aged care."
Labor's Shadow Minister for Families and Social Services, the Linda Burney MP, said she was concerned that the Government has spent years on unnecessary and elaborate excuses, holding people living with disabilities to ransom.
"Scott Morrison needs to explain why his position on NDIS funding keeps changing.
"The Liberals and Nationals must promise never to use the NDIS like a political football ever again. 
"Labor established and fully funded the NDIS – we are absolutely committed to it.
"A Labor Government would put all our effort into making the scheme work, not waste time frightening people with baseless claims of funding uncertainty."