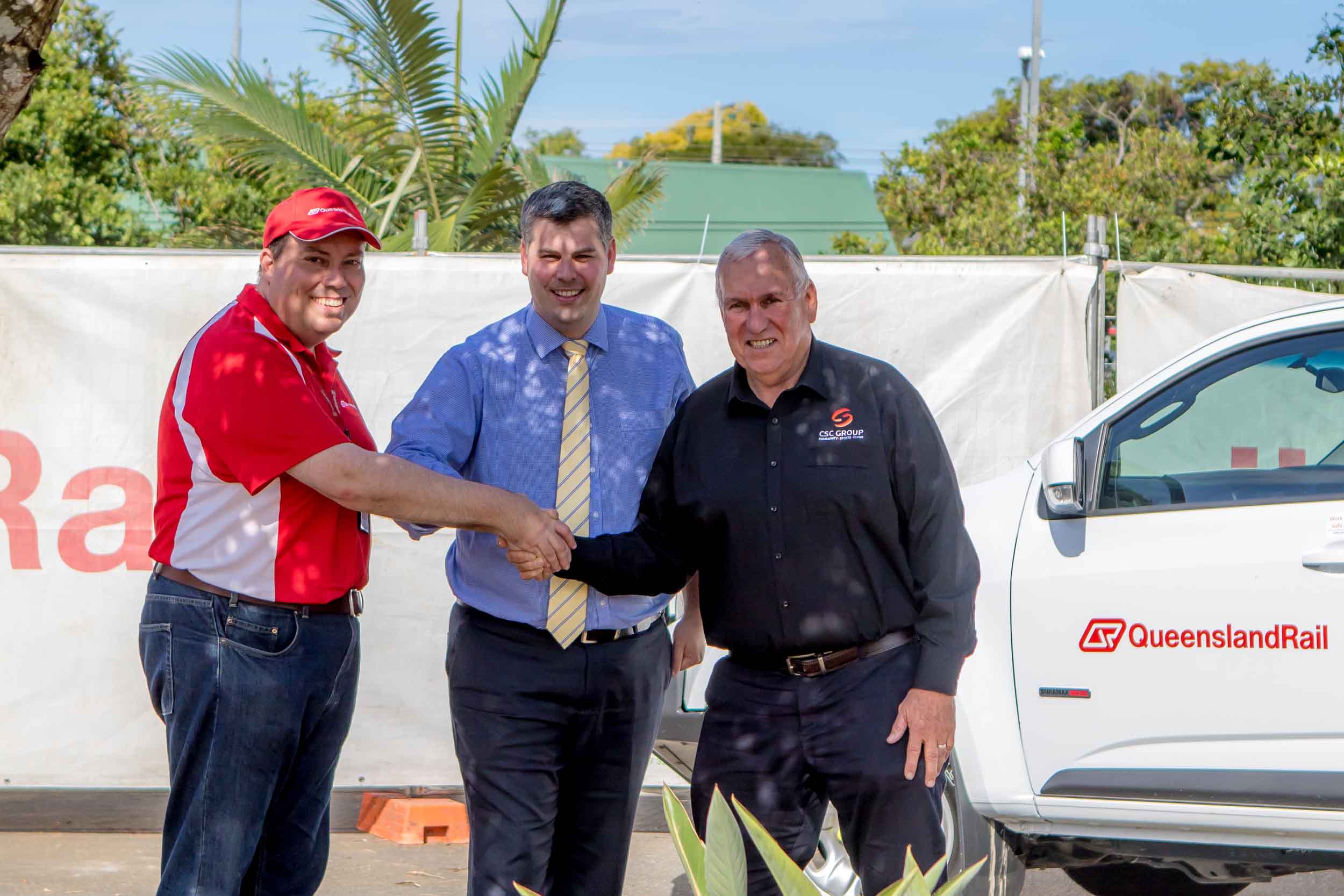 Parking bays to double at Morayfield Station
Users of Morayfield Station and neighbouring Caboolture Sports Club will soon find it easier to park.
State Member for Morayfield Mark Ryan said a partnership between Queensland Rail and the sports club would double the number of parking bays available to customers to almost 650.
"This is a great collaboration that will benefit both QR and sports club customers and make sure there will be plenty of parking available," Mr Ryan said.
"QR and Caboolture Sports Club are collectively investing $175,000 to link their existing car parks by a new driveway and pedestrian footpath.
"The work began on 17 October and the new shared parking arrangements will take effect from the end of November."
Mr Ryan said the agreement allowed for overflow from the station car park to be accommodated at the sports club during peak capacity times.
"Currently there is very high demand at Morayfield Station car park from 7.30am on weekdays, when the sports club car park is usually empty.
"Conversely, the sports club car park currently experiences peak capacity at weekends and after business hours when the station car park has available spaces.
"And commuters can benefit immediately with the Sports Club's Car Park 2 available for use. That's an extra 93 parking spaces available right now."
Caboolture Sports Club CEO Kelvin Patch also welcomed the partnership, which will share the club's 374 spaces during off-peak periods for the club.
"Both Car Park 2 and our main car park are covered by a comprehensive CCTV camera network, with lighting and full accessibility," he said.
Transport and Main Roads Minister Mark Bailey said the partnership was timely and would complement works now underway on a multi-million dollar upgrade of Morayfield station to improve accessibility.
"Works are now well under way on site, with a temporary ticket office now in place and further site establishment works to take place this week, ahead of major construction starting in November.
"Once complete this project will deliver a new footbridge with lifts, partial platform raising, a new station building with accessible toilets and ticketing facilities, improved platform shelter, lighting and CCTV improvements, and accessible car parking spaces.
"I'd like to thank commuters in advance for their patience while these important works take shape."
The Morayfield station upgrade is being delivered as part of the State Government's $300 million Station Accessibility Upgrade Program, which is progressively upgrading stations across the South East Queensland network to improve accessibility for customers.