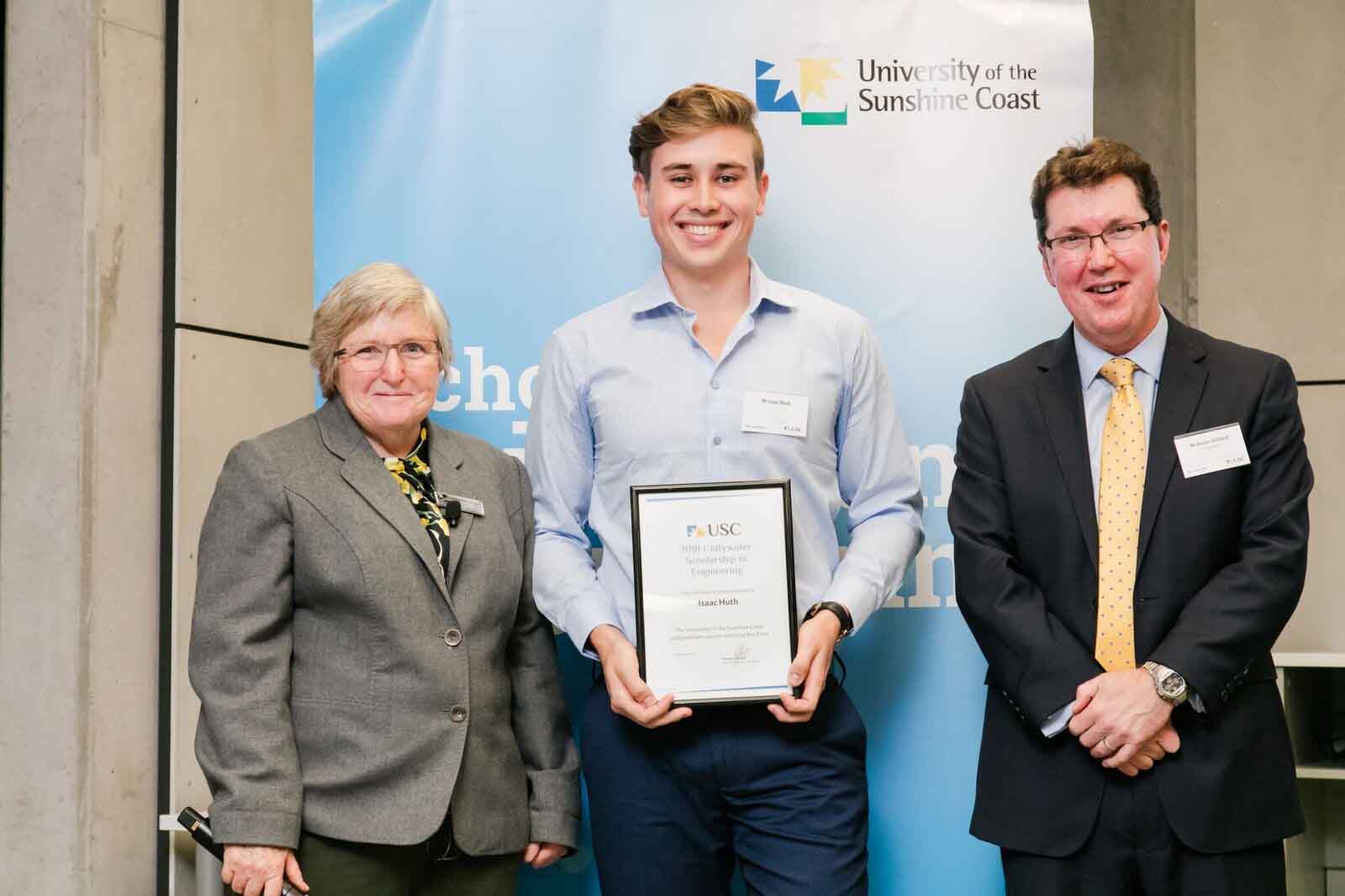 Isaac Huth wins Unitywater Engineering Scholarship
Working for Unitywater will give Isaac Huth real, practical experience in providing essential services for the community.
The University of the Sunshine Coast (USC) Civil Engineering student was awarded the Unitywater Scholarship in Civil Engineering at the USC Engineering Award Presentation night.
The scholarship includes a $10,000 monetary prize and paid work experience over the Summer break through Unitywater's Undergraduate Vacation Program.
"I'm very excited to have received the scholarship! It means I will gain experience in the field of engineering I'm most interested in – water," Isaac said.
"It also means I could have a graduate position at Unitywater when I finish my degree which is a massive relief because finding your first job out of university can be difficult."
Unitywater Acting Executive Manager People Culture and Safety Keira Hawkey said Isaac was the sixth student to be awarded the scholarship.
"We have seen some wonderful engineering students come to us through the scholarship program who have been successful in gaining further employment with us," she said.
"We look forward to welcoming Isaac to Unitywater and sharing his skills within our organisation."
Photo above: USC's Dr Helen Fairweather and Unitywater Executive Manager People Culture and Safety Kenan Hibberd present Isaac Huth with the 2018 Unitywater Scholarship in Engineering.