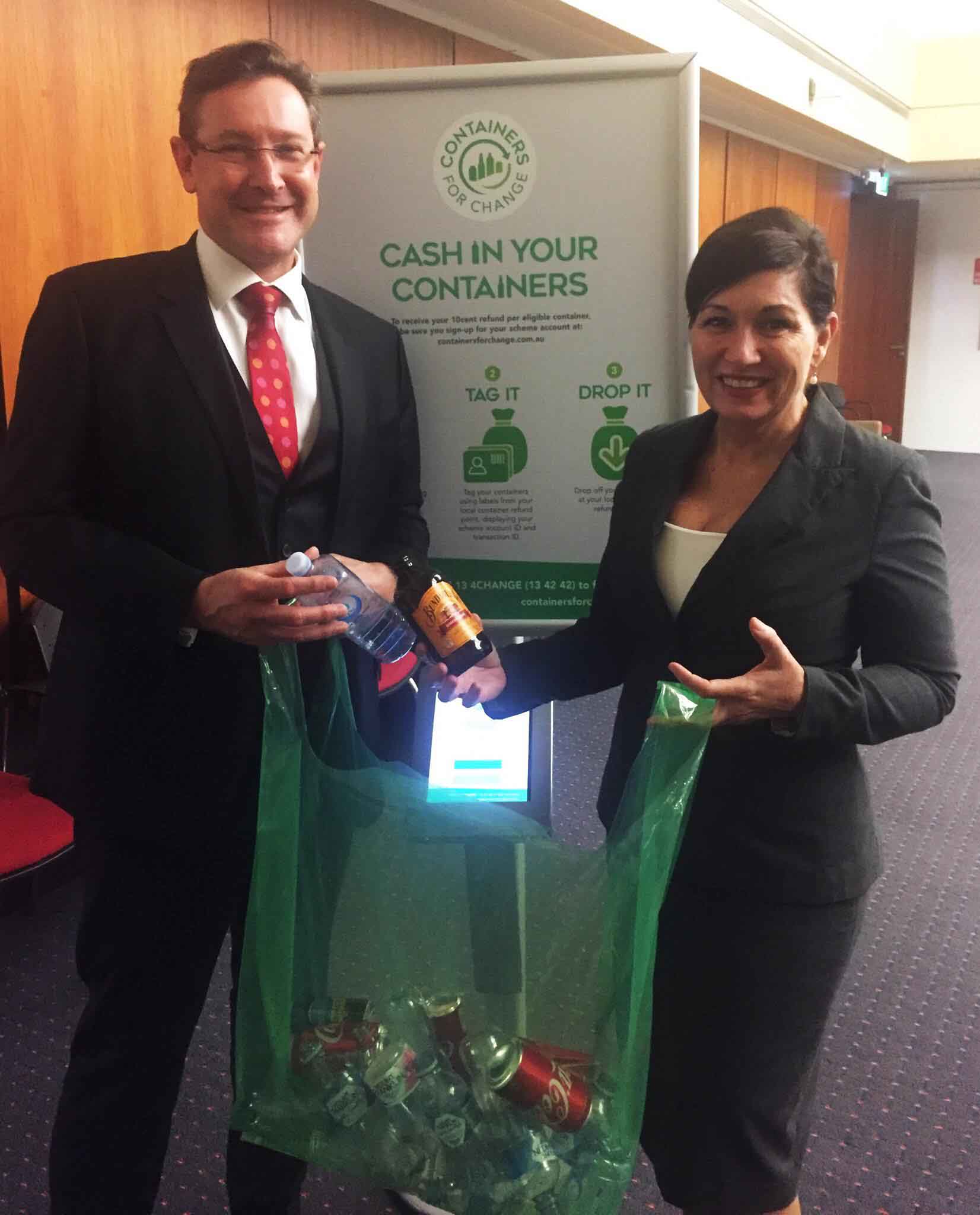 Community Groups Can Cash-in on Containers : Chris Whiting
There is just one month to go until Queensland's Container Refund scheme starts on 1 November and Chris Whiting MP is urging all locals and community groups to get ready.
"The Palaszczuk Government is committed to reducing the amount of plastic pollution in our environment.
"In Queensland we use about 3 billion containers every year, and they make up a large part of the litter across the state, despite the fact they can be easily recycled.
"Our Container Refund Scheme will encourage Queenslanders to recycle plastic with a 10c refund payment," Chris Whiting said.
Local community, sporting and charitable groups can also benefit from the new scheme, either by collecting containers themselves, or registering to allow people to donate their refund to their group.
"I encourage all of the many fantastic groups across the Bancroft electorate to register their group, so that locals can choose to help out by donating their refund to them,"
"We are also working with P&Cs Queensland to enable schools to benefit by becoming a collection point, if they wish," Chris Whiting said.
The Queensland scheme will run on a not-for-profit basis, and has been developed following extensive consultation with the community and other stakeholders.
Local collection points will be in Rothwell, Burpengary, Morayfield, Kallangur, Redcliffe, and Caboolture, for more information on where you can deposit your containers visit:
https://www.containersforchange.com.au/where-can-i-return
For more information on registering your not-for-profit to receive donations visit:
https://www.containersforchange.com.au/community-groups-and-charities