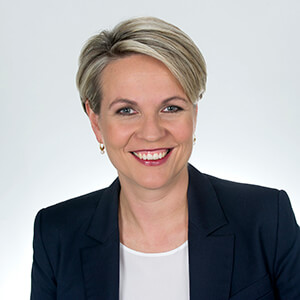 The Hon. Tanya Plibersek : Labor will ensure all Australians get the chance at University
The Hon. Tanya Plibersek visited the Moreton Bay Region to announce that a Shorten Labor Government will invest an extra $174 million to help ensure all Australians get the chance to study at uni. 
What was also discussed was this is not simply limited to just the youth of today, but also the older generation particularly in cases where a job no longer exists.
Where new skills need to be gained to ensure future prosperity and engagement by more mature people in the jobs of the future.
Our $174 million commitment will go towards mentoring, support, and other specialised programs designed to boost opportunities for uni study in communities where graduation rates are low.  
Labor believes it should be your ability, not your bank balance that determines whether you get the chance to study at uni.
There are many bright, talented students in every part of Australia, but the opportunities for uni study are uneven. 
Currently, a young person from Moreton Bay in Queensland is about five times less likely to get a uni degree than someone on Sydney's North Shore*.  Labor wants to change that.
We want to support students who are first generation in their family to go to uni.  We want our unis to attract more students from our outer suburbs and the country, more Indigenous students, and more students with a disability.
Unis must be actively recruiting and supporting these students.  
There is already some terrific work happening.  For example:
James Cook University in Queensland started a peer study program where third and fourth year students tutored first year students.  Sixty-two per cent of those first year students were the first in their families to go to uni, and 23 per cent were from poorer families.  A statistical analysis showed the students who did the peer study program tended to achieve higher results and were more likely to continue uni study. 
La Trobe University in Victoria partnered with disadvantaged high schools to encourage students to apply for uni.  As a result, enrolments from the partner schools jumped by 38 per cent. 
A Shorten Labor Government wants to see more programs like these.
Our funding will also encourage unis to collaborate with TAFEs and not-for-profit and community organisations, in areas including mentoring and outreach.
This $174 million investment comes on top of Labor's commitment to abolish Scott Morrison's unfair cap on uni places. Abolishing the cap will see the number of Australians getting a uni education soar by around 200,000 over 12 years.
Nine in ten jobs created in the coming years will need a uni or TAFE qualification.
Labor wants Australia to be a country with a strong economy, and secure, decently paid jobs.  That's why, unlike the Liberals, we will make investment in education a top priority.
Scott Morrison says he can't find the money to properly fund unis, but he can find billions to give away to the top end of town. His priorities are all wrong.
You can't trust Scott Morrison with education, or your future.
* Proportion of persons aged 25 to 34 years with a bachelor degree in Moreton Bay is 13%, while on Sydney's North Shore it's 63.1%.
BACKGROUND
Labor uncapped student places back in 2009, which by 2016 had seen an extra 220,000 students get the opportunity of a uni education.  Many of these students were the first in their family to attend uni.
When last in government, Labor also invested hundreds of millions of dollars to boost opportunity for uni study in communities where graduation rates were low.  
And it was starting to work.
Because of Labor's policies by 2016:
the number of students from disadvantaged backgrounds was up by 55 per cent;
Indigenous student numbers had jumped by 89 per cent;
enrolments by students with a disability had more than doubled; and
enrolments by students from country areas had grown by 48 per cent.
Scott Morrison and the Liberals put all this progress at risk when late last year they cut $2.2 billion from unis by introducing an unfair cap on student places.  These terrible policies will see hundreds of thousands Australians miss out on a uni place.