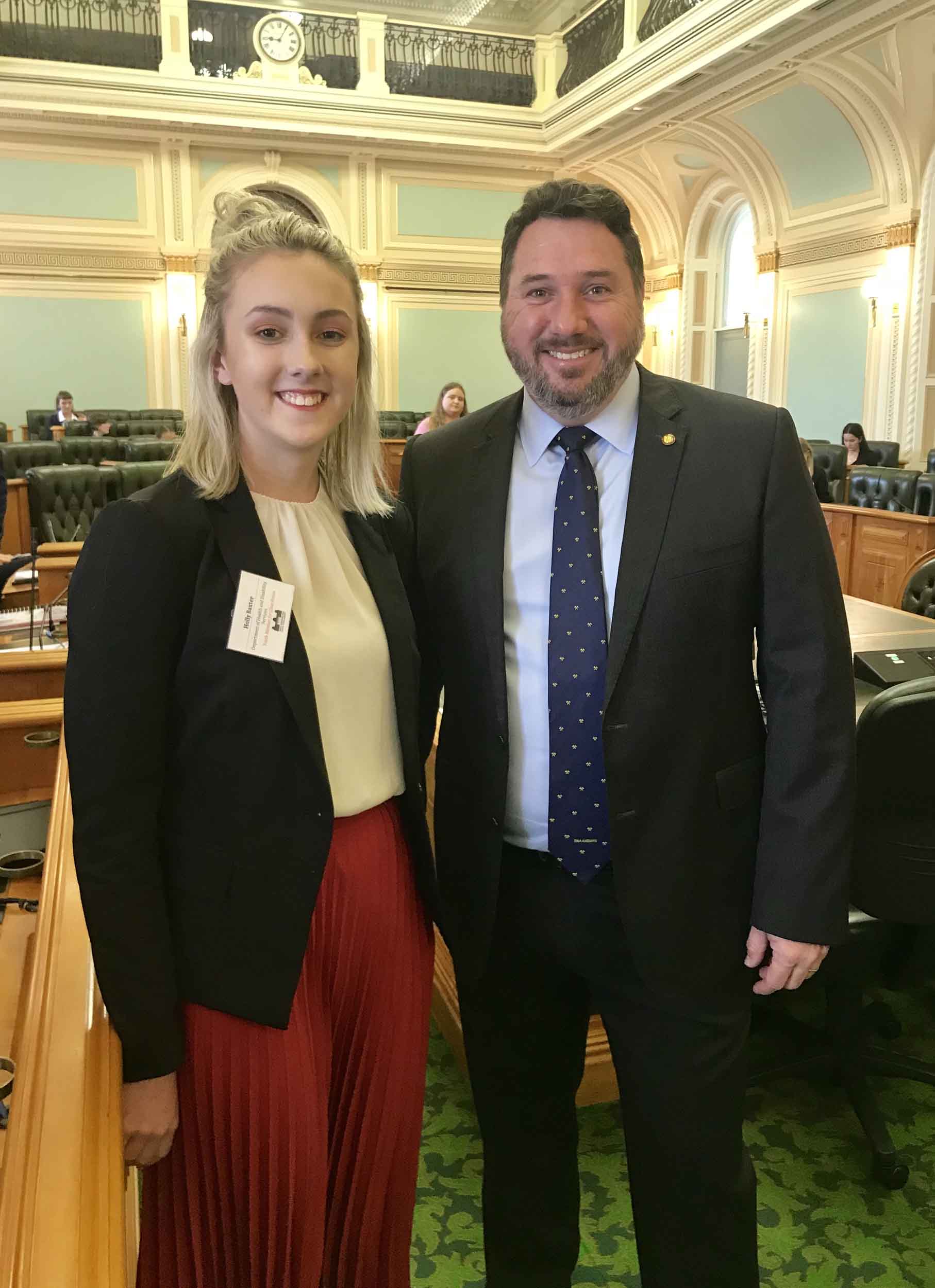 Queensland Youth Parliament in full swing as the next generation take over The House
The YMCA Queensland Youth Parliament (QYP) is an apolitical 'mock Parliament' for 15 – 25 year olds. Participants take on the role of Youth Member for their electorate and participate in their own scheduled Parliamentary sittings, debating bills which they have researched and written themselves.
One place is offered for each of the 93 electorates across the state, and this week, the 23rd YMCA Queensland Youth Parliament kicked off.
"QYP is a one of a kind opportunity for young people to create tangible change in Queensland. The program provides them with exclusive educational opportunities and it is the only course that allows young people to experience Parliament firsthand, in the Members seats," said Member for Glass House Andrew Powell.
"What's more, Youth Parliament is a fantastic platform for learning public speaking skills and forming deep and meaningful friendships with people from all across the State."
"The QYP Member for Glass House, Holly Baxter, is a student from St Columban's College in Caboolture, and is set to give me a run for my money! This is Holly's second year in Youth Parliament, and it's easy to see why," Mr Powell continued.
"Holly is an articulate young woman who I am proud to have represent this seat in QYP."
"QYP provides young people with an opportunity to have their voice heard in politics, and for us 'older' politicians to stay in tune with how the electorate's younger residents would shape the world they live in," concluded Mr Powell.
For more information about the 2018 YMCA Queensland Youth Parliament visit www.ymcaqyp.org.au