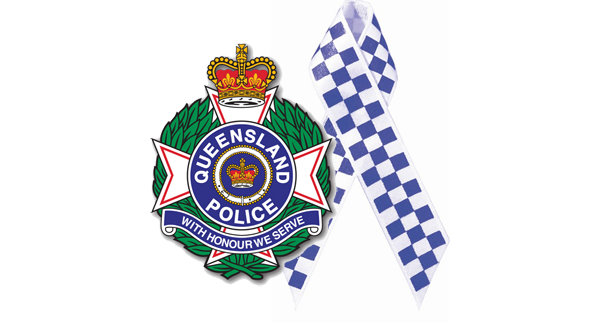 Police pause to remember fallen colleagues
Police Minister Mark Ryan and Commissioner Ian Stewart today paused to pay tribute to the 147 fallen Queensland Police Service (QPS) officers on the eve of National Police Remembrance Day. 
The Police Minister said this was a time to remember those officers and to tell their family and friends they will not be forgotten.
"The men and women who faithfully served the QPS are truly missed," Mr Ryan said.
"I have comfort in knowing their memories will live on in the hearts and minds of their loved ones."
At a service held at Saint John's Cathedral in Brisbane, Commissioner Stewart said it was an important day to honour and remember the police officers whose lives had been lost while performing their duties.
"No greater sacrifice can be asked for, or can be made, than that of these fine men and women who we acknowledge today," Commissioner Stewart said.
"Nor must we forget their families, partners, friends and colleagues who also have sacrificed and lost so much."
Commissioner Stewart highlighted the inherent risks faced by police officers every day as they provide for the safety and security of Queensland and acknowledged the tireless work of all QPS members across a diverse state.
"While each officer's job may differ slightly at the beginning of each shift, every officer faces uncertainty as to what may occur," he said.
"Sometimes these interactions are part of normal daily duties and some may be the result of an emergent or dangerous situation.
"No matter how experienced, skilled, equipped, or courageous an officer may be, at times, fate and circumstances will conspire, resulting in the serious injury or the tragic death of an officer.
"National Police Remembrance Day not only honours those who have lost their lives in the line of duty, but recognises the commitment, dedication and bravery of all past, present and future police officers."
Mr Ryan also paid tribute to the Queensland Police Union, who initiated Police Remembrance Day. 
He highlighted the significance of the new Police Memorial being established in the Botanic Gardens in the heart of the city and acknowledged the generous contribution the QPU has made toward making this new memorial a reality.
Queensland Police Union president Ian Leavers said, "We as police face the stark reminders of our friends, family and colleagues who have made the ultimate sacrifice keeping us safe. Please join us this week in taking a moment to remember those police who gave their lives while protecting the community.
"I thank the Premier, the Police Minister and Police Commissioner for joining with the Queensland Police Union to construct the new police memorial that provides both a fitting tribute to those police who gave their lives to keep Queenslanders safe, as well as a solemn place of remembrance, recognition and reflection for families, colleagues, and the entire community to pay their respects."
Queensland Police Commissioned Officers' Union of Employees president Superintendent Dale Frieberg said National Police Remembrance Day was one of the most significant days in the QPS calendar and encouraged Queenslanders to consider attending a vigil or ceremony in their community.
"We must remember and honour those officers who have passed away while serving their communities - they have made the ultimate sacrifice," Superintendent Frieberg said.
"It is also important to remember the families, friends and fellow officers who have lost loved ones."
This year a historical review of police records resulted in two names being added to the QPS Honour Roll:
Constable Denis Ryan drowned at sea off Port Douglas on April 22, 1881 when washed overboard in rough seas as he escorted police horses off a vessel into the area with another constable who survived.
Constable John Patrick Kearney drowned in the Brisbane River near the Bremer River Junction at Booval on January 18, 1914 after attempting to rescue a man from a capsizing of the motor boat Martles.
This year also marks the anniversary of the deaths of the following police offers, whom we honour and remember:
130 years since Constable Thomas Callaghan died after becoming lost in the bush without water near Whitula Station, west of Windorah.
125 years since Constable James Stanger drowned in the flooded waters of the Bremer River during a gallant rescue attempt in Ipswich.
120 years since Constable Patrick Cahill drowned in flood waters of the Thompson River at Longreach, while trying to cross on horseback.
110 years since Constable James Murtagh drowned while attempting to rescue a horse from a flooded paddock at Bowen Hills in Brisbane.
110 years since Constable Patrick Ryan drowned in a shipwreck near Cooktown, while escorting a prisoner from Port Douglas to Barambah.
110 years since Constable Frederick Hodge died after falling from a train near Dingo, while returning from special duty in Rockhampton.
80 years since Constable George Young was killed in a plane crash near Beenleigh while searching for the missing Marjorie Norval.
60 years since Constable Archibald Miller was killed in a traffic incident near Innisfail.
50 years since Constable Douglas Gordon was fatally shot while attending a domestic dispute in Inala on March 27, 1968.
50 years since Constable 1/c Les McCosh was killed in a motorcycle incident at Rocklea in Brisbane.
50 years since Sergeant 2/c Stanley Cupples was killed in a traffic incident near Mutchilba.
50 years since Detective Senior Constable Douglas Ney was killed in a traffic incident near Toowoomba.
This year marks 100 years since the deaths of 12 officers who died on active service during the First World War. We remember:
Lance Corporal John Warfield;
Sergeant John 'Jack' Fitzgerald;
Sergeant Harry Wells;
Sergeant Walter W. Dumbrell;
Sergeant Frederick A. White;
Private David O'Donoghue;
Private Thomas McGillicuddy;
Lance Corporal Claude E. Castree;
Lance Corporal John Herbert;
Trooper Darryl J.G. Dodds;
Gunner Ernst R. Pastorelli; and
Driver John P. Taylor
Blue ribbons are available from any police station for a small donation and the proceeds will go towards charities, Queensland Police Legacy and Community Supporting Police.
Details about ceremonies, vigils and marches across the state can be found here.