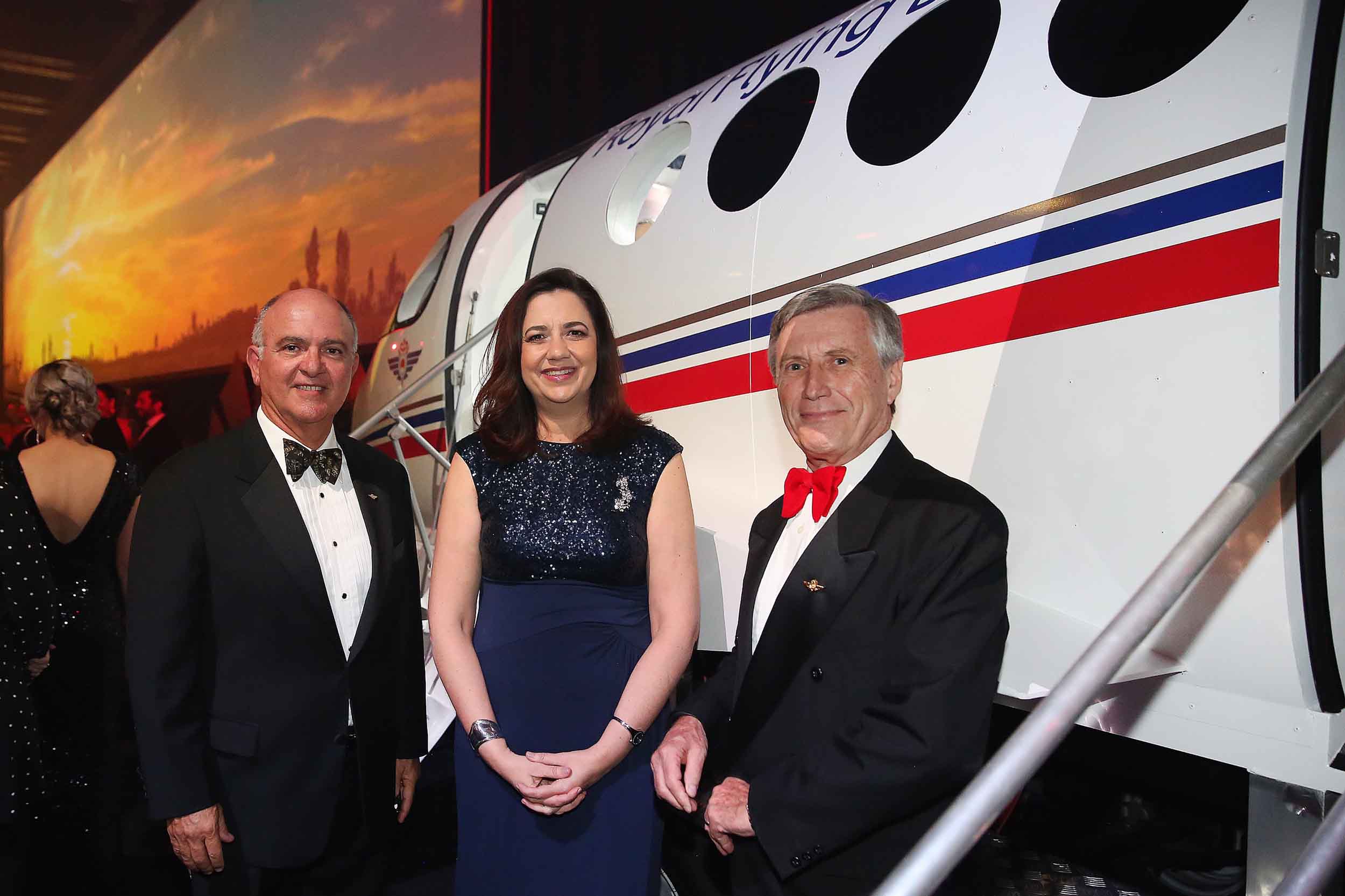 First class Flying Doctor service celebrates 90th anniversary
The Royal Flying Doctor Service (RFDS) Queensland has celebrated its 90th anniversary with Premier Annastacia Palaszczuk presenting the *RFDS Queensland Hero Award for 2018 at a gala ceremony in Brisbane tonight.
Premier Palaszczuk presented the Award to Scott Shorten of Yowah and praised the RFDS for 90 years of dedicated service supporting Australians in need.
"The Royal Flying Doctor Service is one of our greatest institutions and, over the past 90 years, it has become perhaps the most successful and comprehensive aeromedical service in the world," Premier Palaszczuk said.
"Since the first flight from Cloncurry in 1928, the RFDS has earned the community's trust and respect, providing critical primary care and emergency care services to rural and remote parts of Queensland.
"Our regional and remote communities rely on this amazing dedication and hard work delivered by the medical and support teams every day.
"On behalf of all Queenslanders, I would like to thank everyone who makes the RFDS what it is today, especially the volunteers and unsung heroes in our communities."
Every year, the RFDS helps thousands of Queenslanders:
17 aircraft transport approximately 11,500 patients. That's around 31 Queenslanders every day.
More than 3,000 primary health care clinics are held by the RFDS across Queensland.
It delivers care to Queenslanders on more than 95,000 occasions annually, through aeromedical services, tele-health, GP clinics, immunisations, and mental health and dental services.
The Premier said the Queensland Government provided more than $52 million funding to the Royal Flying Doctor Service each year for the supply of aircraft and medical staff capable of transferring critically-ill patients, mental health and other services to rural Queenslanders.
The Queensland Government also committed $800,000 to keep the LifeFlight helicopter flying to ensure the safety of residents and visitors in north-west Queensland. The LifeFlight group is a partner organisation of the RFDS.
"My Government is committed to ensuring all Queenslanders have access to health services wherever they live, especially people living in remote and regional Queensland," the Premier said.
The RFDS was established by the Very Reverend John Flynn and its inaugural flight was on 17 May 1928, with pilot Arthur Affleck flying Dr Kenyon St Vincent Welch from Cloncurry to Julia Creek in north-west Queensland.
Today, the RFDS has a fleet of almost 70 aircraft throughout Australia and delivers primary health care and 24-hour emergency services across 7.69 million square kilometres.
For more information about the RFDS in Queensland, visit www.health.qld.gov.au.
*For more information about RFDS local hero awards, visit www.flyingdoctor.org.au/news/2018-loal-heroes-announced/
Photo: RFDS CEO Nino Di Marco, Premier Annastacia Palaszczuk and RFDS Chairman Mark Gray