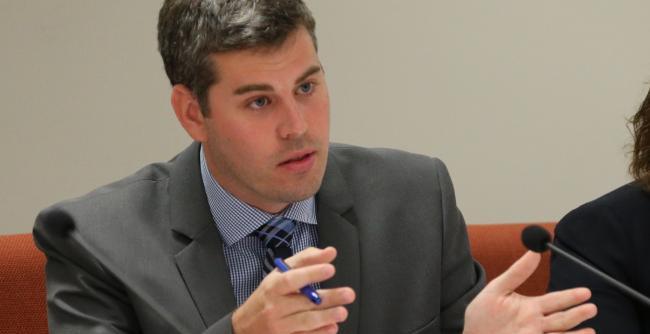 Corrective Services Ministers to confront big issues
Minister for Police and Minister for Corrective Services Mark Ryan is joining his counterparts from across Australia at the Corrective Services Ministers' conference in Perth.
Minister Ryan said this year's agenda reflects the extent of the many complex challenges across Australia, including the increasing rates of female incarceration.
"Other dominant issues to be discussed are managing inmates' disabilities and addressing threats of terrorism and violent extremism.
"The damage caused by illicit drugs is another significant issue for corrections," Minister Ryan said.
While in Perth the Minister and his interstate colleagues will visit Australia's first drug and alcohol rehabilitation prison.
Wandoo Rehabilitation Prison is designed to break the cycle of drug-related crime.
On the subject of the increasing rates of female incarceration Minister Ryan said he would explain the Palaszczuk Government's approach to the problem.
"Queensland is committed to managing the increase in female imprisonment rates through infrastructure solutions and implementing effective demand management strategies.
"For example we are converting the Southern Queensland Correctional Centre to a women's facility which will solve the problem of overcrowding in the state's female prisons.
"This is fitting as SQCC was originally built as a women's correctional centre and has a range of purpose-built features including a mother and babies unit and a large medical centre to care for the needs of female prisoners," Minister Ryan said.
Minister Ryan said the issue of offenders convicted of terrorism-related offences was another significant challenge for corrective services.
"While offenders charged with or convicted of terrorism-related offences remain small in proportion to the overall offender population, the numbers are growing fast in response to globally-inspired terrorist activity.
"The risk of radical views spreading throughout correctional centres may increase.
"That's why Queensland Corrective Services is acting proactively to stop the potential radicalisation of inmates.
"It's just one of the many challenges of dealing with some of the most dangerous and complex individuals within our community," Minister Ryan said.