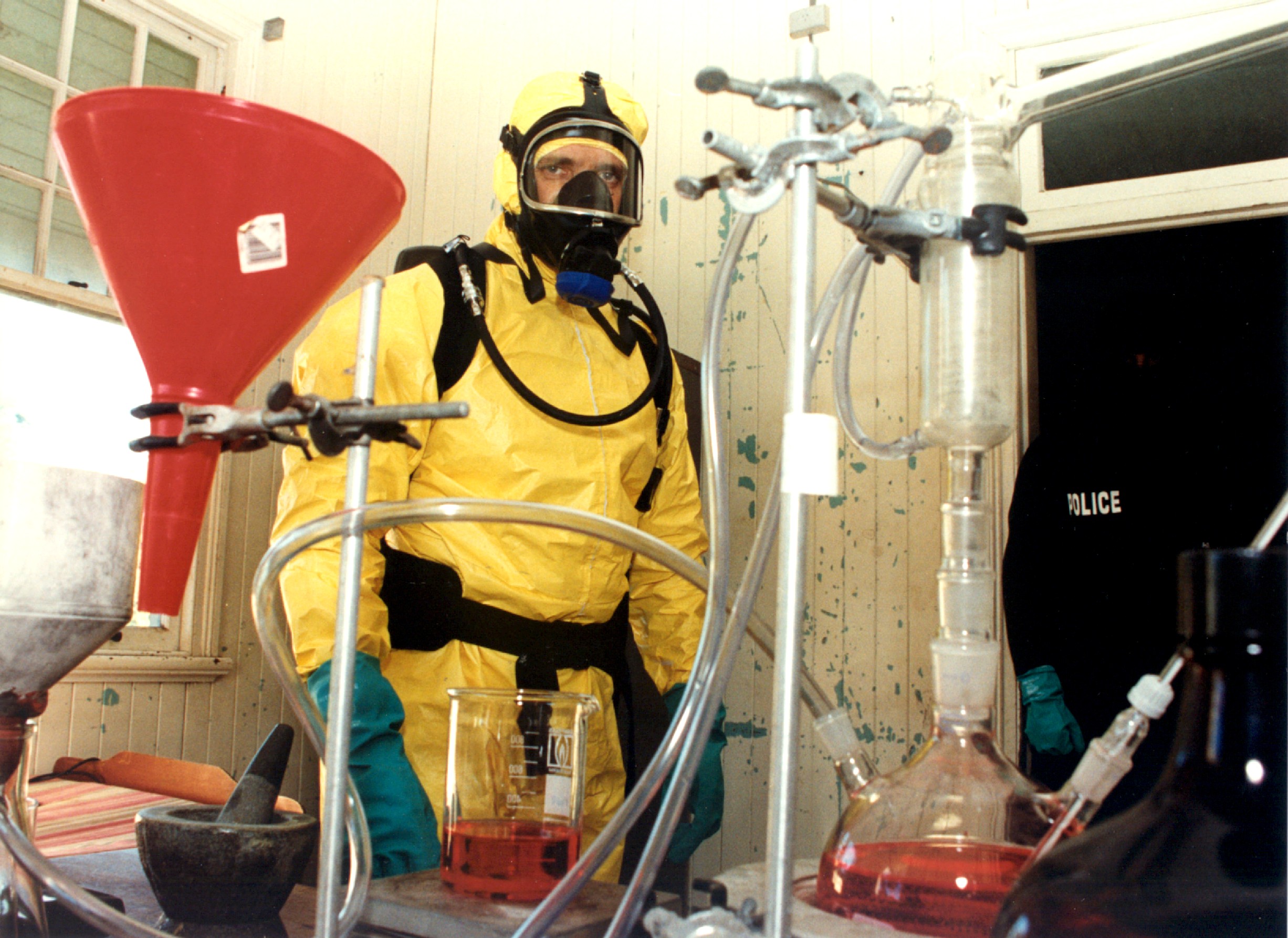 Cutting supply at the source - police lead the way on drug laboratory detection
Police Minister Mark Ryan has praised the role of the Illicit Laboratory Investigation Team (ILIT) in fighting and targeting serious and organised crime across Queensland.
Minister Ryan said officers from ILIT had been working tirelessly to disrupt the supply and manufacture of dangerous drugs, produced in illegal and highly toxic backyard laboratories.
"The work of the Illicit Laboratory Investigation Team is incredibly important – they are helping to keep drugs off Queensland streets and disrupting organised crime networks by cutting off suppliers from the dangerous substances they peddle," Minister Ryan said.
"Last year, officers detected and dismantled 152 laboratories across the state and already this year 70 new laboratories have been uncovered," the Minister said.
The Member for Toohey, Peter Russo, said the hazardous and potentially explosive laboratories they uncover pose a significant risk to the community.
"But with these detections, Queensland Police are proving enhanced technical knowledge combined with community alertness is reducing this risk.
"Police are finding these laboratories in suitcases during vehicle intercepts, hotel rooms and in rental accommodation.
"They pose a significant danger for the community with very hazardous chemicals mixed by untrained criminals with very little care for their surrounds.
Drug and Serious Crime Group's Superintendent Jon Wacker said officers from the State Crime Command's Synthetic Drug Operations Unit recently demonstrated their expertise in the identification, detection and appropriate dismantling of these laboratories at a recent training exercise.
The group showcased their skill leading a nine-day training course with partner and other policing agencies.
"The course has been designed to educate officers on the ever-evolving landscape of drug production including the current chemicals being used, how they are being obtained and most importantly, how to contain, safely dismantle them and prevent further risk to the community," Detective Superintendent Wacker said.
"Our officers and officers from the other partner agencies are highly trained and use sophisticated breathing equipment in order to safely enter, assess and process these chemicals.
"The community plays a significant role in this proactive detection with many of these detections being a direct result of the community calling police regarding suspicious activities.
"I commend not only the work being undertaken by the police in this area, but the community for their active involvement in working to keep Queensland safe."
Note: Media will be provided with footage of police operations plus Superintendent Jon Wacker and Minister Ryan will show media a large array of equipment that has been confiscated as a result of police investigations.