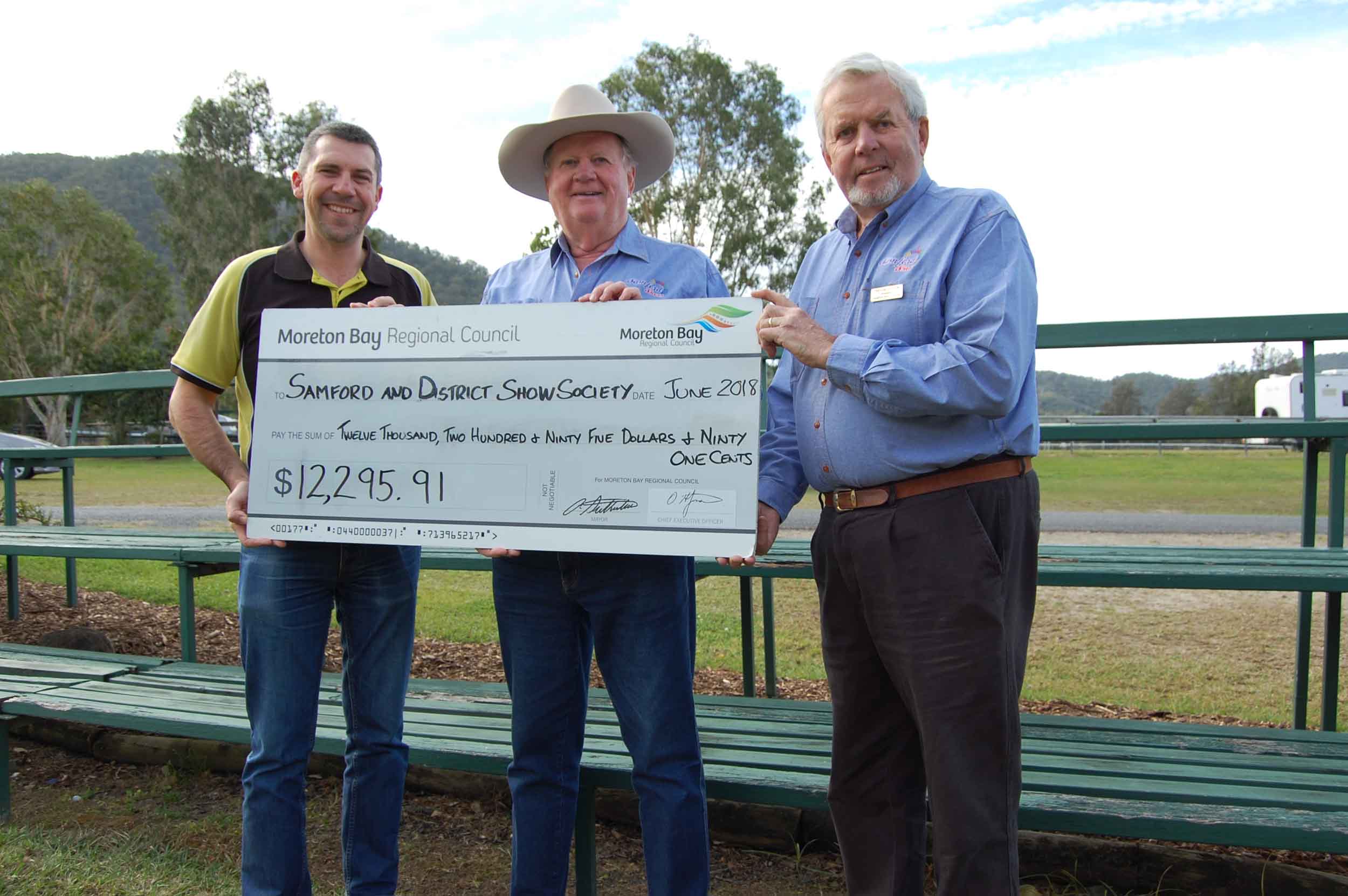 Samford and Hills District community groups to shine with more than $66,000 in council grants
Community groups from the Hills District and Samford will share in more than $66,000 in the second round of Moreton Bay Regional Council's Community Grants Program for 2017/18.
 Councillor for Division 10, Matt Constance said the Pine Hills Lightening Baseball Club Inc. had secured more than $11,000 to resize the home run fence to create a new tee ball field.
 "Council's Community Grants Program is really about empowering community organisations to take pride and ownership in making the Moreton Bay Region an even better place to live and visit and this council grant will help the club hit a home run for our local baseball players," Cr Constance said.
 "There are so many benefits to physical activity and creating a new tee ball field will enable more young children to get outdoors, get active and play a new sport they wouldn't have had a chance to previously.
"I'm also pleased to announce $15,000 has been allocated to the Scout Association of Australia Queensland Branch Inc. - McDowall Bunya Scout Group to install air-conditioning and solar panels among other electrical upgrades to improve functionality for the local group," Cr Constance said.  
Councillor for Division 11, Darren Grimwade, said the council funding boost would help local groups deliver a range of upgrades and improvements in their community.
"Council's community grants are a great initiative to support local groups to either kick-start a project, upgrade equipment or simply purchase new gear to support individuals, teams and groups for the betterment of our region," Grimwade said.
"One terrific example is the Pine Rivers Catchment Association Inc. that received more than $4900 in funding to restore native rainforest grasses and developing native seedlings as part of its Cedar Creek Rainforest rehabilitation project.
"In this round, more than $12,000 has been allocated to the Samford and District Show Society Inc. to replace the showgrounds' timber seating and preserve the old timber and $15,000 assigned to the Samford and District Bowls Club Inc. for office refurbishment including new shelving, replacing an existing window among other improvements.
 "Additionally, the Samford Equestrian Group has secured $2000 for horse jump rails which will enable riders to practise all their amazing show jumping tricks and skills.
"These grants are a great investment in our community and I look forward to seeing these projects, and initiatives brought to life to benefit our local residents."
 Under this round of grants, community projects and events awarded funding in the Samford area include: 
Pine Rivers Pony Club - $2250 to develop a website for the organisation
Samford Riding for the Disabled - $1962 to purchase troughs and aerator
Samford Sporing Association - $1905 for a printer, laminator, chalkboards and laptop
Council's Community Grants Program, which is offered in two rounds each year, is comprised of six grant categories that aim to develop and support organisations and individuals to positively contribute to the region's community wellbeing, environmental sustainability, economic prosperity and cultural life.
Cr Constance and Cr Grimwade congratulated all successful applicants and encouraged other community groups and individuals interested in applying for the next round of the Community Grants Program to visit council's website for more information.  
 Applications for the first round of the 2018-19 program will open on July 1, 2018.
 For more information on council's Community Grants Program visit www.moretonbay.qld.gov.au/grants