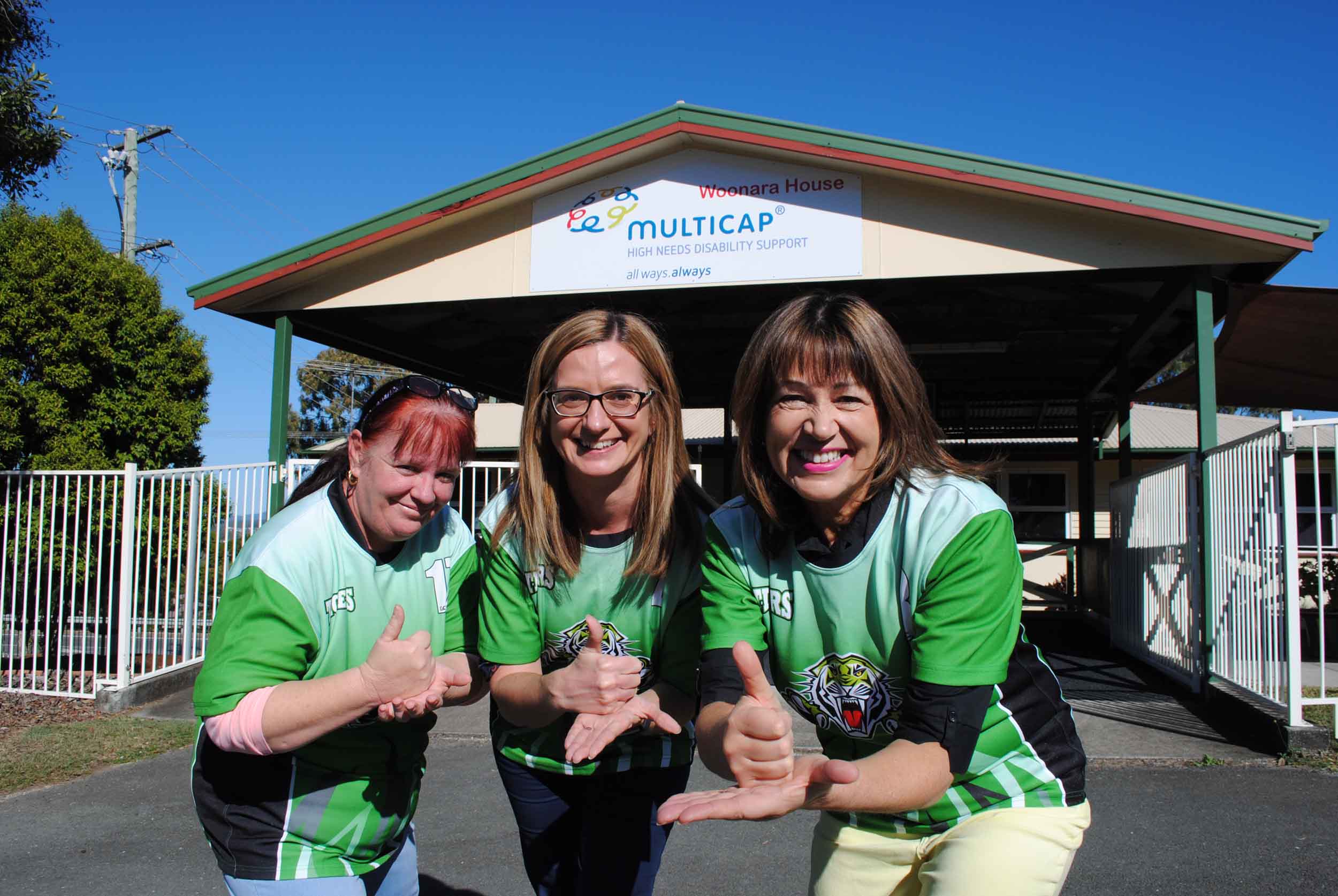 MBRC grants secures funding for Pine sports clubs, community groups and PCYC
Pine Rivers community groups, sports clubs and artists are among 66 successful applicants from across Moreton Bay to share in more than $313,000 in the latest round of Moreton Bay Regional Council's community grants.
Lifestyle and Amenity Spokesperson and Division 7 Councillor Denise Sims congratulated 16 applicants from divisions 4, 7, 8 and 9 for their success in securing funding as part of the second round of the 2017/18 community grants program.
"Under the program, a wide variety of community projects and events received funding, including a $2,500 grant for the Rotary Club to host a Seniors Week Choral Spectacular at Narangba with more than 200 performers," Cr Sims said.
"Council's grants program helps to empower local organisations and artists to take pride and ownership in making Moreton Bay a great place to live.
"I'm also pleased to announce Multicap's Pine Rivers hub will receive $2,000 to help purchase six new gazebos for their wonderful program helping empower people in our community with a disability.
Division 4 Councillor Julie Greer said Kallangur's Blue Butterfly Foundation for Trauma and Abuse would receive funding under the program for new work benches kitchen equipment as well as the development of a strategic plan to help the charitable organisation grow.
"$5,000 has also been allocated to the Mango Hill Progress Association to assist with its Centenary of Armistice Festival and community event, which will include music, fireworks, military and historical displays, a theatre and rides," Cr Greer said.
Division 8 Councillor Mick Gillam added that the Pine Rivers PCYC would receive more than $10,000 in funding towards upgrading the Bray Park facility with new ventilation systems, and a further $14,000 had been secured for the Pine Rivers Swans Aussie rules club for new goalpost netting.
Deputy Mayor and Division 9 Councillor Mike Charlton said the Albany Creek Gymnastics Club had secured $1,990 for training block parallel bars and local artist Gerry O'Connor would receive $5,000 via council and the State Government's Regional Arts Development Fund to assist with the development of an upcoming local exhibition.
Cr Sims said applications for the first round of 2018/19 grants would open on July 1.
For more information on the community grants program head to www.moretonbay.qld.gov.au/grants 
Recipients from Divisions 4, 7, 8 and 9:
Organisation

Funding amount

Project

Albany Creek Gymnastics Club

$1,993

Training block parallel bars

Alison Warner

$3,920.29

Create an early childhood book that promotes fauna and flora of the Moreton Bay regional area and active lifestyle for children

Australian Kookaburra Kids Foundation

$2,000

Branded marquee and iPad

Brisbane North Chinese Association

$4,900

Harvest moon festival, a  traditional autumn festival celebrated throughout Southeast Asia, celebrations include performances and entertainment, music and food

Blue Butterfly Foundation for Trauma and Abuse Ltd

$5,000

This project aims to develop a strategic plan to increase income, volunteer numbers, and the reach of the organisation's work

$966

Works benches (x2), food processor and hand blender

Deadlee Maardars Association

$3,966.94

Young Warriors Leadership Program - an intense 7 day leadership program to provide ATSI youth with the necessary skills for personal development and growth whilst learning more about becoming a good leader

Gerry O'Connor

$5,000

Photographic survey of about thirty notable sculptors of SE Queensland, consisting of a photo portrait of the sculptor, photographs of their work, a brief biography by a monochrome portrait of the sculptor.

Mango Hill Progress Association

$5,000

Centenary of Armistice Day Festival community event attracting 1,000 to 2,000 residents for a family day that includes music, fireworks, military and historical displays, theatre and rides

Multicap Pine Rivers

$2,000

Gazebo (x6) and gazebo walls (x18)

Pine Rivers Catchment Association

$4,996.80

Cedar Creek Rainforest rehabilitation with native rainforest grasses and emerging native seedlings

Pine Rivers PCYC

$10,799

Installation of a "high volume, low speed" ventilation system for cooling the facility

Pine Rivers Pony Club

$1,950

This project aims to develop a website for the organisation

Pine Rivers Rapids Baseball Club

$787.50

PA system

Pine Rivers Swans AFC

$15,000

Installation of behind goal netting

Rotary Club of Redcliffe Sunrise

$2,532

Seniors Week Choral Spectacular, bringing eight community choirs together at Narangba Community Hall in Seniors Week 2018, with around 200 performers

The Spectrum Organisation

$1,280.31

The creation of a community fruit and vegetable garden. The plants will be chosen, purchased and looked after by Spectrum clients and residents who live with significant mental health and/or physical disabilities
Photos:  above from L to R: Sharon Rowe and Anita Perrigo from Multicap Pine Rivers and Cr Sims.
Photos: Below Left from L to R: Deiter Sprenger, Coral Palmer, Graham Donges, Cr Greer, Irene Donges and Cole Kruger.
Photos : Below Right from L to R: Melissa Dunning, Dylan Jones and Cherie Andrews from Albany Creek Gymnastics with Cr Charlton and gymnasts Lachlan, Riley and Lachlan.