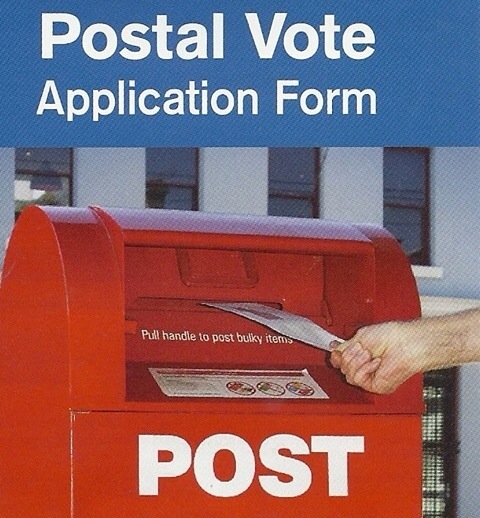 2018 Longman by-election - postal voting and voting overseas
By-elections
On Thursday 24 May the Speaker of the House of Representatives advised the Parliament that his proposed polling day for by-elections in the federal electoral divisions of Longman, Mayo, Braddon, Fremantle and Perth is 28 July 2018.
As required by law, postal vote application forms are now available for electors in each of these divisions unable to attend a polling place on 28 July 2018.
The AEC must await the Issuing of the Writs by the Speaker confirming the rest of by-election timetables.
The Longman by-election will be run on the federal electoral boundaries in place at the 2016 federal election.
What happens next?
Once you have submitted your application for a postal vote, the AEC will send your ballot paper to the postal address you have provided.
The AEC will start mailing voting papers to postal voters when nominations for candidates have been declared and ballot papers are available.
Submitting your ballot papers
Ballot papers must be completed and witnessed on or before by-election day,and posted back to the AEC as soon as possible.
You only have 13 days after the by-election for your ballot papers to be received by the AEC.
Who can be an authorised witness for a postal vote?
In accordance with s.193 of the Commonwealth Electoral Act 1918, an authorised witness for postal voting may be:
An elector whose name appears on the Electoral Roll
Outside Australia, the following persons are authorised witnesses:

an officer of the Defence Force or of the naval, military or air forces of a Commonwealth country,
a person appointed or engaged under the Public Service Act 1999,
a member of the civil or public service of a State or Territory or of a Commonwealth country,
a Justice of the Peace for a State or Territory or a Commonwealth country,
a minister of religion or medical practitioner resident in a State or Territory or a Commonwealth country,
an Australian citizen.
If you are unable to find one of these people, please see the information in your postal voting guide for further instructions.
Please note: A person who is a candidate for the 2018 Longman by-election cannot be an authorised witness.
What if I am a general postal voter or a silent elector?
If you are a registered general postal voter, you will automatically receive a postal vote pack in the mail.
If you are registered as a silent elector, and you are not a general postal voter, you can complete a postal vote application or vote in person at an early voting centre or on by-election day.
Check Progress of your Application
Postal Vote Application - Cancel Application
Voting from overseas
There will be no overseas voting centres for the by-elections.
Early voting in Australia
If you are leaving Australia before Saturday 28 July 2018, you can vote in person before you leave.
Early voting starts on Tuesday 10 July 2018.
I am unable to vote while overseas
If you are unable to vote and overseas, you should complete an overseas notification form and return it to the AEC.
Being overseas is a valid reason for not voting.