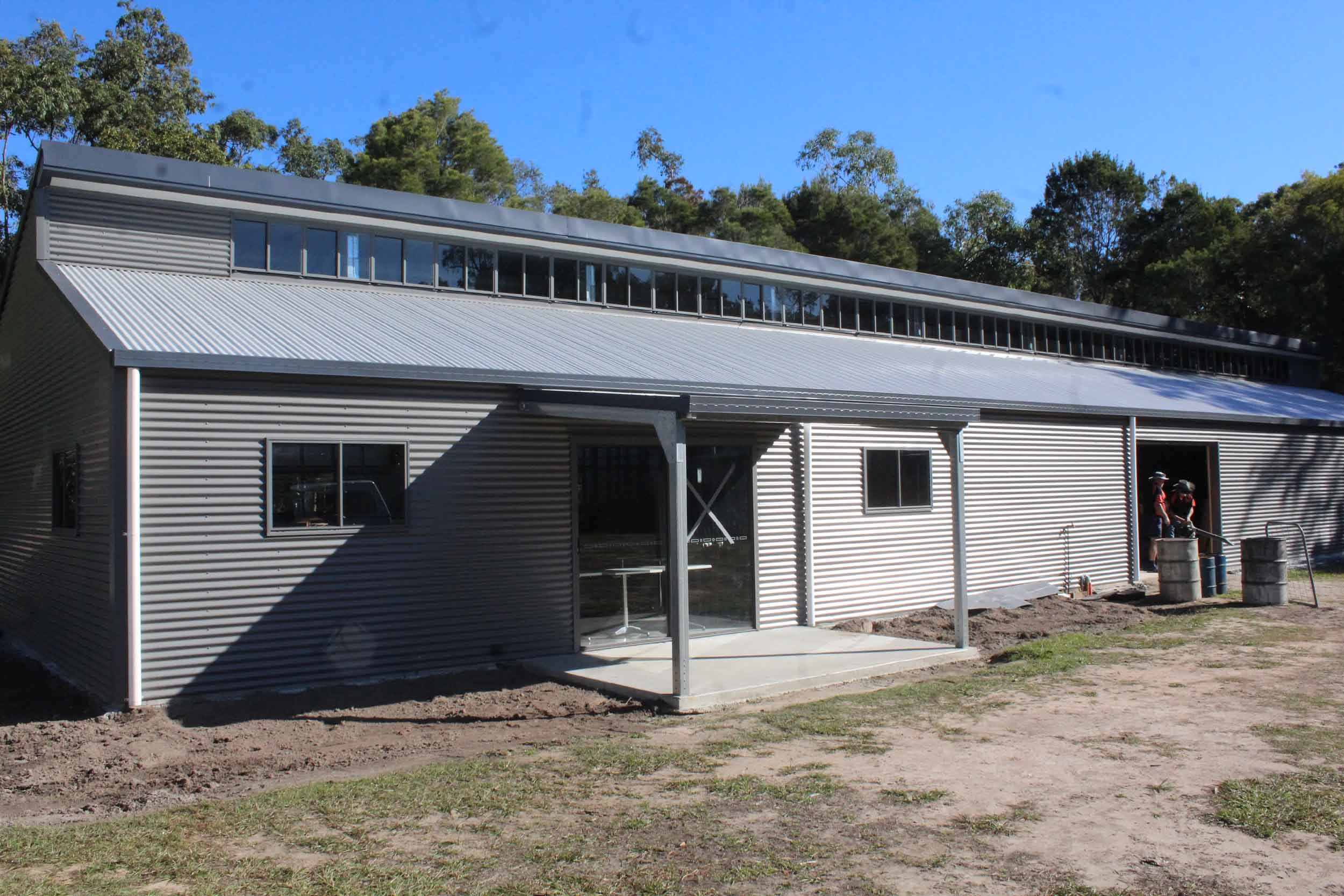 The Burpengary Men's Shed opens their doors to a new State of the art Shed
From its inception under the guidance of Rodney Hansen, who got together 14 like minded men to take up the idea.
Since 2015 The Burpengary Men's Shed has gone from strength to strength with over 60 members now
Today the Burpengary men's Shed is guided to its successful future by current President is Peter Gill, Vice President Mal Aland, Treasurer Ken Slater and Secretary Peter Rocca along with 4 other committee members are steering this group to big things.
Recently finished construction on the 33m x 11 m shed constructed by EZI Build of Hervey Bay taking a couple of weeks for the cement slab to cure and a matter of only a couple of weeks to construct the shed which now features a sales section, meeting room and kitchen as well as a generous work shop facility which adds to the original shed which is still used as a work shop for the noisier equipment.
Drainage issues last week were in the process of being sorted with the Moreton Bay Regional Council and a sewage holding tank is the groups next priority being off the unitywater sewerage system however in future this may change to being connected to the regional sewerage network.
Forward plans are for solar power installation which is now in the process of being funded in part by grants and in part by fund raising.
People wishing to become a member and join the Burpengary Mens shed should come along on Tuesdays and Thursdays from 9- 12 its only 55 dollars to join and renewals are 40 dollars there after and you can catch up with the Burpengary Mens Shed at the Caboolture Showgrounds Sunday Market every second Saturday except for June.
The location of the Burpengary Men's Shed is right behind the Artisans Guild of Caboolture & Districts at the Corner Old Bay Road and Maitland Street, Burpengary East , Queensland 4510