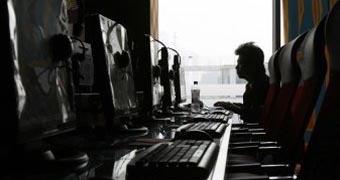 Have Your Say on Cyberbullying : Caboolture Public Forum
Member for Pumicestone, Simone Wilson, is encouraging local residents to have their say at a community consultation event on cyberbullying at the Caboolture Hub on Thursday 31 May at 6:00pm.
Ms Wilson said the event was being held so that residents can provide their ideas on how best to tackle cyberbullying as a community.
"Ideas gathered at the consultation event will inform the work of the Queensland Anti-Cyberbullying Taskforce," Ms Wilson said.
"The Taskforce is travelling the State, engaging with children, parents, schools, community members and health and education experts to identify community-driven strategies to reduce cyberbullying.
"With the Taskforce holding a public forum right on our doorstep in Caboolture, we have a real opportunity here to address this community-wide issue with community-wide consultation and involvement.
"If you can't make it to the event but would still like to have your say, I strongly encourage you to put your ideas in writing by making a submission," Ms Wilson said.  
Submissions can be emailed to the Taskforce at antibullyingtaskforce@premiers.qld.gov.au or provided through the website at qld.gov.au/cyberbullyingtaskforce.
Following the consultation, the Taskforce will recommend an anti-cyberbullying framework to the Premier by 31 August 2018, along with suggested community and government actions.
The Taskforce website can be found at qld.gov.au/cyberbullyingtaskforce.
The Queensland Anti-Cyberbullying Taskforce will host a public forum in Caboolture to hear ideas on how to:
prevent or reduce cyberbullying of young people
support people affected by the cyberbullying of young people.
Parents and other members the public are welcome to attend the forums
Venue: Caboolture Hub, 4 Hasking St, Caboolture
Date:  Thursday 31 May 2018
Time: 6:00pm – 7:30pm