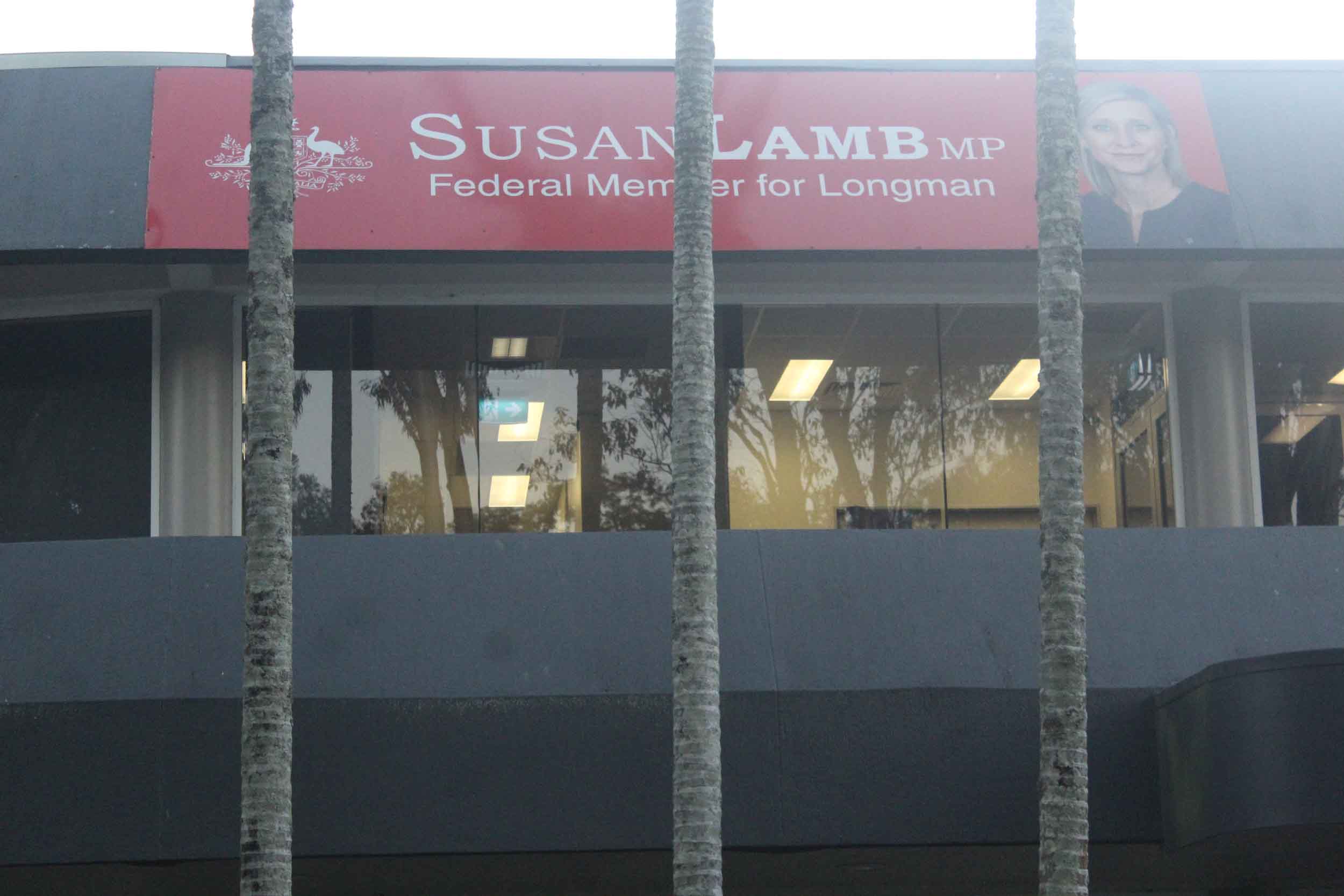 Another by-election set because of citizenship issues for the Federal Seat of Longman
In a dramatic set of events yesterday, the decision by the High Court of Australia regarding validity of hold a seat by Labor senator Katy Gallagher, in the dual nationality debacle that is plaguing the Federal Parliament for over a year, ending with the decision that the Senator being declared invalid to hold a parliamentary seat and set a domino effect, with the resignations of 3 other lower house MP's in a similar situation and overshadowing the Budget 2018 in the news cycle.
Ms Gallagher referred herself to the High Court after questions were raised about whether she was eligible to sit in Parliament, but she always maintained she took all reasonable steps to renounce her foreign status before the closure of nominations for the 2016 federal poll, despite the Commonwealth claiming she left her run too late.
Her lawyers had argued she could not be held responsible for delays by British authorities and should have been exempt from section 44(i) of the constitution, but the High Court was unanimous in its decision to kick Ms Gallagher out of Federal Parliament.
In its judgment, five of the Justices said the case could be boiled down to two key issues, the finding was that British law did not make it impossible to renounce dual citizenship, and that individuals could not blame delays in the bureaucratic process to renounce their citizenship as a reason to avoid the constitution's dual-citizenship ban.
The court ordered a special recount should be held to fill the vacancy. Union official David Smith is the next candidate on the Labor Senate ticket.
The Leader of the Opposition Bil Shorten has maintained the Labor Party has always strongly vetted candidates to ensure they complied with the Australian Constitution and followed advise by their legal team
The Member for Longman Susan Lamb was one of the three to resign and did so not long after the decision.
In background Susan Lamb is implicated in the 2017–18 Australian parliamentary eligibility crisis as she was alleged to be a British citizen by descent through her deceased father, who was born in Scotland. She had attempted to renounce her British citizenship before nominating for election in 2016.
Its understood Susan Lamb's renunciation form was refused by UK authorities as they were not satisfied that she was in fact a British citizen, and requested further documents as evidence. Lamb claimed then to have fulfilled all the requirements of section 44(i) as she believed she had taken all reasonable steps to renounce her citizenship,  if it were the case that she was a British citizen , as she was unable to provide any further documents; she said she was "estranged" from her mother and that her father had passed away.
On 7 February 2018, she gave a longer description of her life story in a speech to the House of Representatives. The British government requested her British passport (its believed she has never held one) and her parents' marriage certificate. She claims her mother left the family when she was six years old and she has no relationship with her mother as her father had died. However, Lamb's mother and stepmother later contradicted her version of the story.
It was revealed that she and her mother had maintained contact at least until 2014 and her mother helped organise her wedding. The government stated that it believed that her situation should be referred to the High Court for a decision on her eligibility.
On 9 May 2018, Lamb announced her resignation from the House of Representatives following the High Court of Australia ruling that Senator Katy Gallagher was ineligible to contest the 2016 election.
According to the Opposition Leader Bill Shorten says he has had no confirmation thus far that Susan Lamb has finalised the renunciation of British Citizenship proceedings.
Labor Front-bencher Anthony Albanese says "It is what it is - The High Court has made its decision" , while Opposition Deputy Leader Tanya Plibersek says " All candidates will have to be more careful from now on."
Peter Dutton the Member for Dickson and Minister for Home Affairs of Australia since 2017, was more direct in his comments "Bill Lied and now he's been exposed" referring to the Leader of the Opposition Bill Shortens earlier comments that his team did nothing wrong in the citizenship crisis .
The date for the Super Saturday by-elections in 4 states including the seat of Longman have been mooted to be June 16 although not yet confirmed by the federal Government.
Although there is still no confirmation that Susan Lamb has completed the renunciation of British Citizenship, she has confirmed she will run again in the by-election and already one opponent from One Nation with Matthew Stephen and the LNP is currently going through the pee-selection process.
At the last Federal Election Susan Lamb claimed the seat by a margin of just 0.79% of the vote cast in one of the most marginal seats and the cost of a by election ranges from $700,000 to $1,500,000 to hold