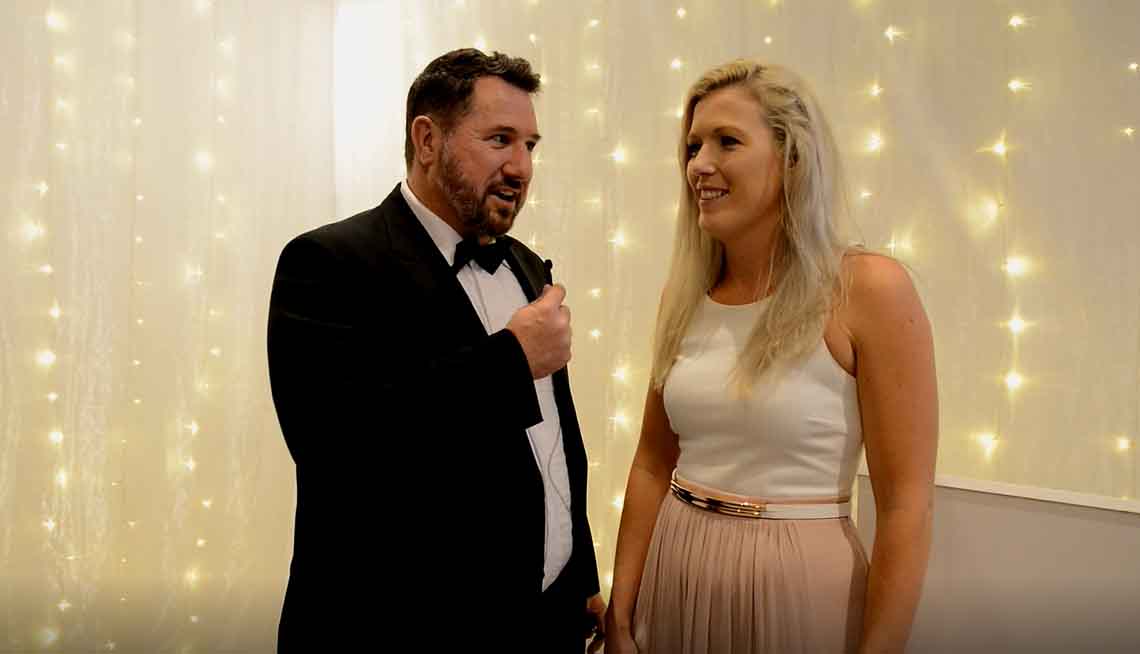 2018 Glass House Small Business Awards Gala night, and the winners are………..
Over 150 people representing businesses from across the Glass House electorate had their moment to shine last night when Member for Glass House, Andrew Powell MP, held his third annual Glass House Small Business Awards Gala Event aka the "Glassies" at Beerwah Hideaway on Steve Irwin Way at Beerwah.
With over 100 businesses and nearly 50 employees nominated this year, Mr Powell is thrilled that so many members of the community took the time to vote and show our small businesses how important they are in our community.  This was evidenced by almost 6000 votes being received during the voting period.
"The night was all about promoting and encouraging the many local small businesses we have in Glass House and giving them the opportunity to bask in the spotlight.  It's our way of saying thank you for everything they do", Mr Powell said.
The Gold "Glassy" winner in the business category, Amie Stevens, owner of Be Farm Fit (photo above),  was a clear champion, which was evidenced by the huge round of applause the business received as their win was announced, and the multitude of positive comments left about the business on Mr Powell's Facebook page.
Their business received nomination comments such as 'Be Farm Fit has single-handedly changed the lives of so many local women and men through her family friendly supportive exercise environment. Amie empowers her clients with her can do attitude.' Mr Powell exclaimed that 'the Glasshouse region is truly lucky to have such an innovative business like Be Farm Fit'.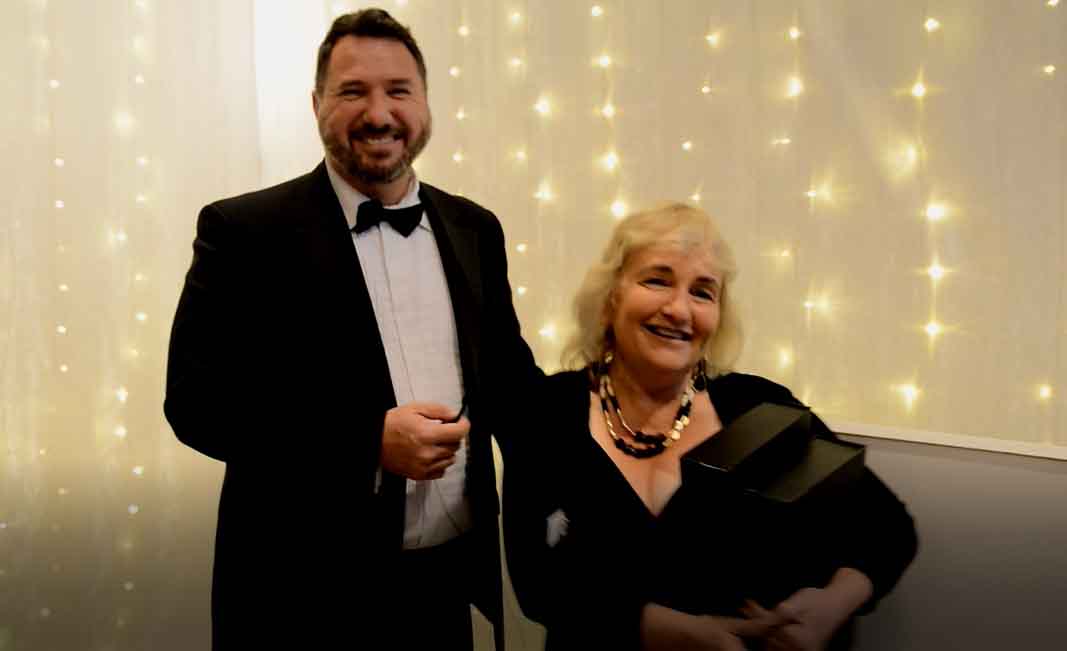 "Trish Lyon (photo above), Gold Glassy winner in the Employee category, has clearly wowed the Maleny and the greater Hinterland community with her excellent customer service skills through her work at the Maleny IGA.  Many people commented on how they wished they had employees just like her", Mr Powell said.
Trish's employer, Rob Outridge, also remarked on how people will line up at Trish's register no matter how long the wait because they want to be served by her.
"All the finalists and winners on the night should be proud to be delivering the very best for our Glass House community and I would encourage the wider Coast population to show their support to some of those nominated when they are next visiting our beautiful part of the world," Mr Powell concluded.
List of winning businesses and employees: 
GOLD GLASSIES
Business – Be Farm Fit
Employee – Trish Lyon (Maleny IGA)

Montville Region
Bronze Business – Monty's of Montville
Silver Business – Sweethearts Café
Bronze Employee – Katrina Baumanis (The Edge Restaurant)
Silver Employee – Mel Smyth (Palmwoods Bakery)
Maleny Region
Bronze Business – Maple Street Meats
Silver Business – Art on Cairncross
Bronze Employee – Sandra Cooper (Maleny Credit Union)
Silver Employee – Trish Lyon (Maleny IGA)
Glasshouse Region
Bronze Business – All in One Fitness
Silver Business – The Steaming Cup
Bronze Employee – Kaylene McIntosh (Meals 4 U)
Silver Employee – Andrew Grigor (Meat @ Landsborough)
Moreton Bay Region
Bronze Business – Rayview Produce
Silver Business – Hans Electrical Service
Bronze Employee – Jarrah Mclardy (D'Aguilar Corner Store)
Silver Employee – Leanne Braden (Woodford Post Office)