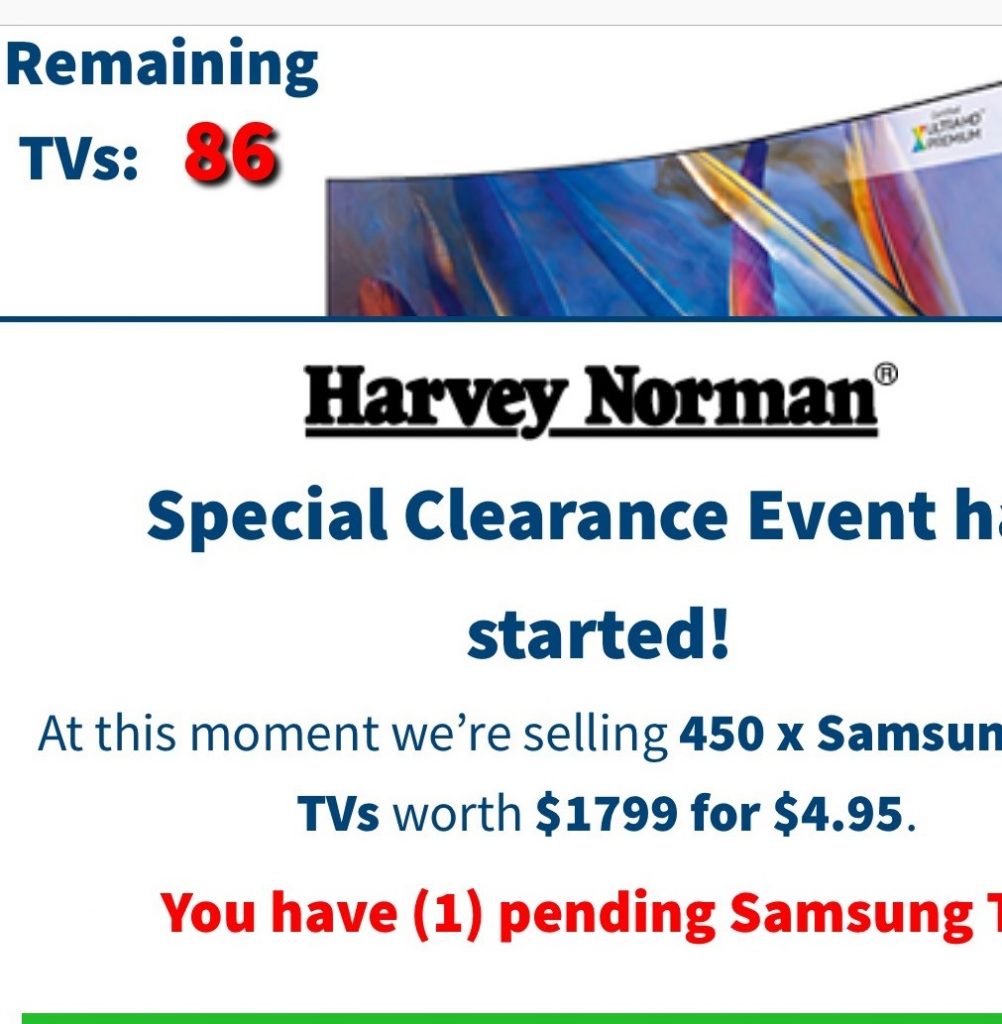 This scam is hardly normal - please delete to good to be true messages
Would Harvey Norman really sell a TV for $4.95?
This afternoon Queensland have received a scam text message claiming to be from the retailer, but as with all scams if it sounds too good to be true, it always is!
The scam comes as a text message and asks to click attachment to pick up your package.
Users who have then clicked on the link have been shown "special deal" offering Samsung TVs for $4.95
We shouldn't have to tell you this is a scam. Don't click the attachment and delete the text immediately.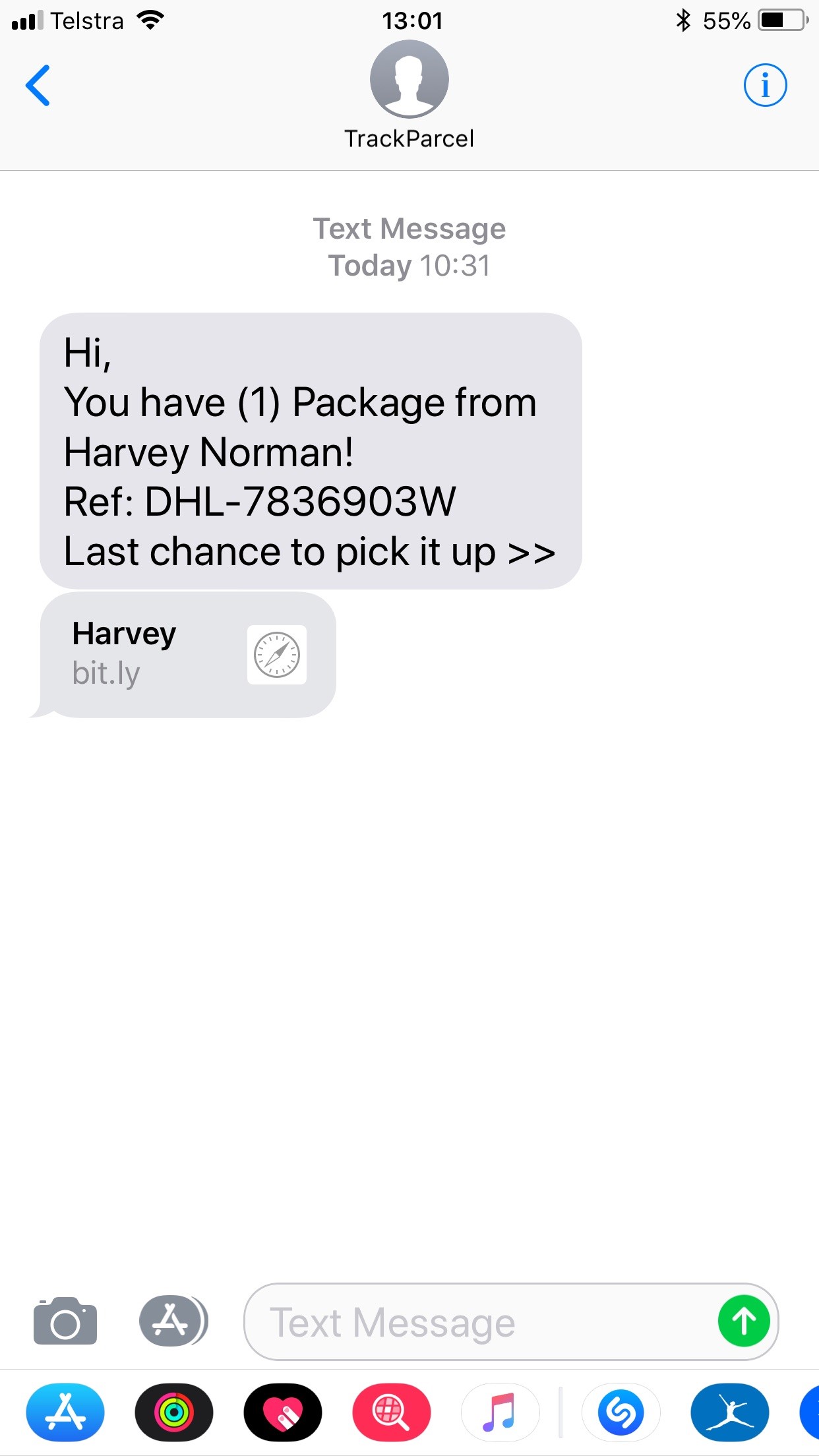 If you have information for police, contact Policelink on 131 444 or provide information using the online form 24hrs per day.
You can report information about crime anonymously to Crime Stoppers, a registered charity and community volunteer organisation, by calling 1800 333 000 or via crimestoppersqld.com.au 24hrs per day.