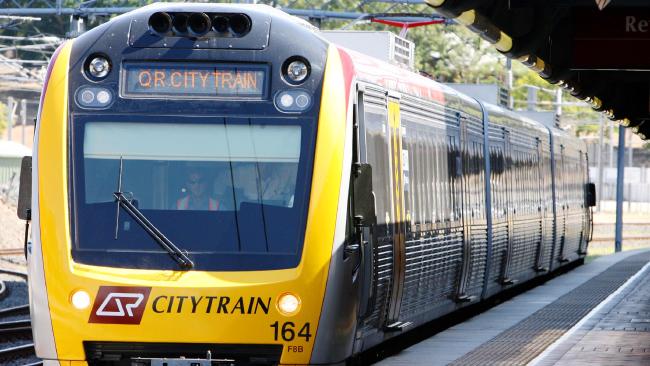 It's SNOing in northern SEQ on public transport
For the first time, a dedicated team of TransLink Senior Network Officers (SNOs) will be permanently based in the northern regions of the South East Queensland public transport network, following a new patrol base becoming operational in the weekend. 
Police Minister and Member for Morayfield Mark Ryan said the Morayfield SNO base was central to both rail and bus services and would allow daily deployment of SNOs across the northern reaches of the TransLink network.
"This base and SNO team will ensure enhanced customer service and safety activities on public transport for our local community," Mr Ryan said.
"Importantly, it will enable coverage on many early and late bus and rail services in the region which previously required significant planning when using Brisbane-based SNOs.
"Having a permanent outpost of SNOs enables us to respond to local incidents quickly and to gather intelligence from our service delivery partners more effectively.
"Working closely with local operators will allow a targeted SNO presence at times and locations identified as an issue on the network."
Transport and Main Roads Minister Mark Bailey said the northern outpost team will cover Queensland Rail services northbound from Petrie which covers the Redcliffe Peninsula line, as well as Caboolture, Nambour and Gympie North lines.
"Local bus operators with a presence in this new SNO base area include Sunshine Coast Sunbus, Caboolture Bus Lines, Kangaroo Bus Lines, Hornibrook Bus Lines, Bribie Island Coaches, and Thompson Bus Services.
"The SNO presence and influence across the network from Petrie north, up through Caboolture, out to Bribie Island, and into the Sunshine Coast has now been improved.
"We'd expect this greater presence on the local network will help act as a deterrent for anti-social behaviour and disrespect of public transport laws. The Palaszczuk Government makes no apologies for enforcing the laws when it comes to our public transport system."
Senior Network Officers work closely with Queensland Rail Authorised Officers and Queensland Police Rail Squad Officers to to enforce public transport laws and deter anti-social behaviour on public transport. SNOs have the authority to search and detain persons where necessary.
This is the second dedicated SNO team based outside of Brisbane, following the success of the establishment of a team of SNOs on the Gold Coast.
For more information on public transport, visit translink.com.au or call our contact centre on 13 12 30, anytime.