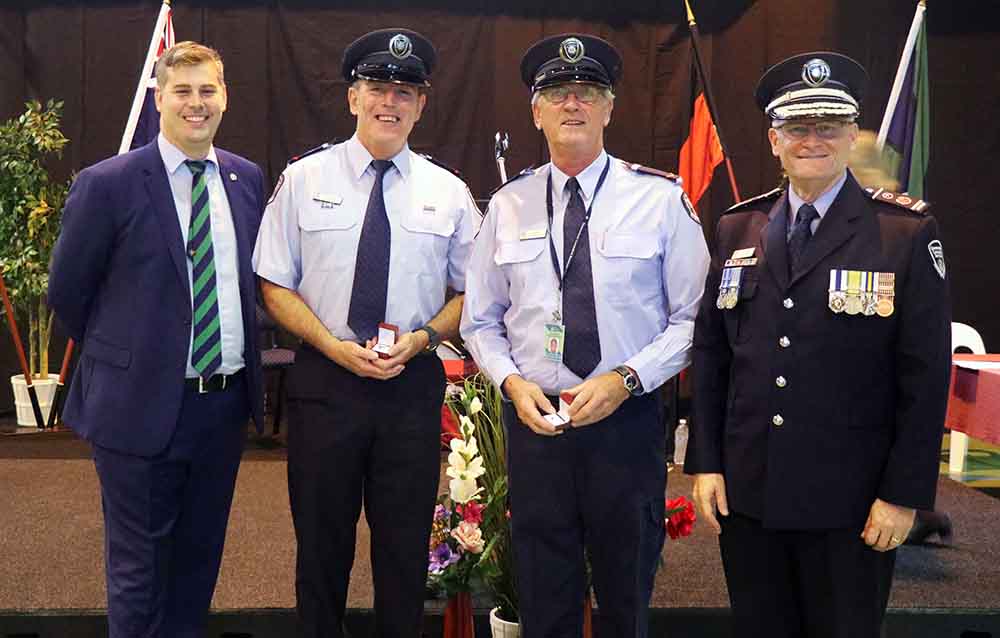 450 years of service recognised, 22 new officers graduate
Twenty-two custodial officers were recognised for a collective 450 years of service on the same day as 22 new officers graduated from the Queensland Corrective Services Academy today.
The graduation in front of the Corrective Services Minister Mark Ryan and Commissioner Peter Martin was one of many planned in 2018 as Queensland Corrective Services (QCS) maintains its commitment to ensuring appropriate staffing of its facilities in response to prisoner numbers.
Thirteen of the graduating officers will be deployed to Borallon Training and Correctional Centre, five to Maryborough Correctional Centre and four to the Escort and Security Branch.
Mr Ryan and Commissioner Martin joined other dignitaries for the ceremony at the correctional services precinct at Wacol.
"Queensland Corrective Services plays a vital role in ensuring public safety across the State through the humane containment and rehabilitation of offenders," Mr Ryan said.
"These graduates are joining a workforce which is doing an excellent job in an often under-recognised field. It isn't an easy or glamourous job, but every single Queenslander is safer for their work, and I thank them for it.
"Most QCS custodial officers stay in the job for a significant period of time – certainly more than a decade – which demonstrates both a committed staff and a supportive work environment."
Commissioner Martin said the new graduates were following a fine tradition upheld by the 22 officers who received Australian National Medals for long and diligent service.
"Two officers have given 35 years of diligent service, eight have served 25 years and 12 have served 15 years. We thank them for making Queensland a safer place," he said.
"I have made a point of visiting every correctional centre in the State since starting my role as Commissioner and I make no secret of my admiration for the staff working in our system.
"The vast majority are most impressive individuals who rightfully take great pride in what they do and achieve every day.
"The men and women who graduated today completed 364 hours of training during the course, including practical on-the-job training experiences inside a correctional centre."
Commissioner Martin said the Custodial Officer Entry Program (COEP) was based on best practice approaches to prepare new officers for the job ahead.