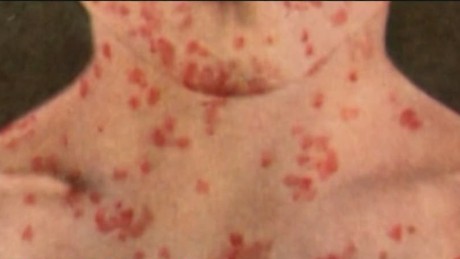 The Metro North Public Health Unit is urging public to be vigilant on measles
The Metro North Public Health Unit is urging public to be vigilant on measles and to recall if they used public transport on either March 19 or 20 following revelations that a Brisbane man who has been diagnosed with the highly infectious measles virus.
Metro North Public Health unit has stated that this is the fourth case recorded in Queensland this year.
It is understood that the man had traveled on public transport on March 19 and 20 while he unknowingly had the virus.
Public health physician James Smith has publicly appealed to the public for commuters who may have traveled on the 8.31am train from Enoggera station, in Brisbane's northwest, to Roma Street station in the CBD on March 19 and the 1.30pm train from Roma Street to Enoggera on March 20 should be alert for measles symptoms.
Measles complications can include pneumonia and encephalitis, inflammation of the brain, which can be life threatening.
Measles is one of the most infectious of all communicable diseases and was spread by tiny droplets generated by coughing and sneezing.
Measles symptoms usually start around 10 days after contact, but can occur between seven and 18 days after contact with an infectious person.
Initial measles symptoms include a fever, fatigue, runny nose, moist cough and sore, red eyes.
These are followed a few days later by a blotchy, red rash, often starting on the face and neck, then becoming widespread over the body.
Vaccinations were recommended for anyone born during or since 1966, who had not received two documented doses of measles, mumps and rubella vaccine or had proven measles.
Queenslanders who developed measles-like symptoms within the next week or two should stay home and contact their general practitioner for advice.
It is crucial to call the medical practice first to say you suspect that you could have measles, so that staff can take precautions to avoid spreading the disease to others.
For more information, call 13 HEALTH.