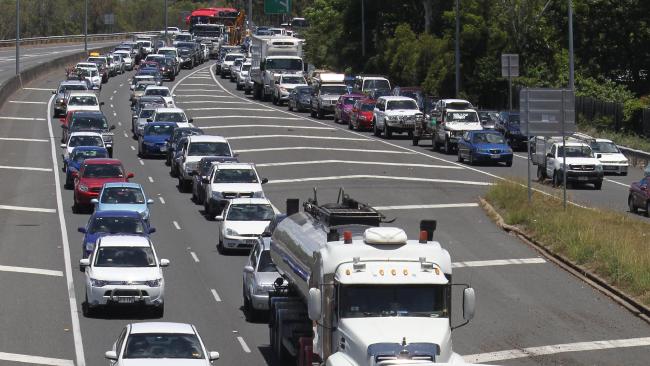 Stay safe on the roads as the Easter Break congests the highways
Stay safe on the roads as the Easter Break congests the highways with long delays expected for those making the trek to the Sunshine Coast as well as for the southside and holiday makers make their way to the Gold Coast and the gateway to the border southbound.
For Thursday and Friday holiday-makers who thought they would get a head start before the Easter long weekend are already stuck in a hellish jam southbound.
RACQ spokeswoman Lauren Ritchie said the M1 had the terrible trifecta of Easter long weekend, school holidays and the Commonwealth Games.
Bruce Highway roadworks  on the Sunshine Coast and increased Commonwealth Games traffic are expected to compound with the Easter slowdowns getting to your destination.
The RACQ urges motorists to remain calm during one of the most dangerous times of the year, warning of "bumper to bumper" traffic from Thursday afternoon.
Police Minister The Hon. Mark Ryan (The Member for Morayfield) has urged drivers to allow extra time for their trip and heed the warnings on the Fatal Five.
Make sure this Easter you're packing your patience, but you're also doing all the right things behind the wheel: you're not affected by drugs or alcohol, you've had enough sleep, your seatbelt is on, you're not distracted and you're sticking to those speed limits, that will get you to your destination safely.