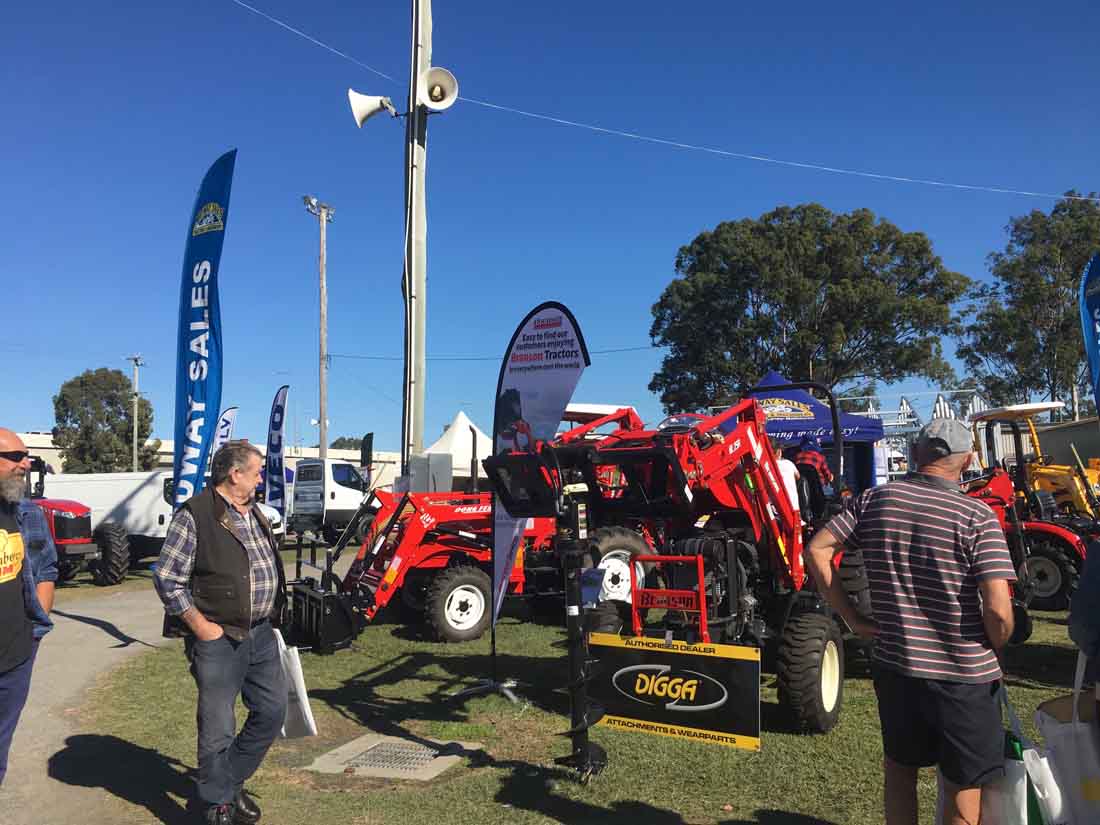 Family entertainment and great prizes at Farm Fantastic Expo
Over fifteen million dollars in new farm machinery, sheds, stock handling equipment, off-road vehicles, mowers and tanks go on show this weekend as part of Queensland's first major Field Day Event for 2018. Massive displays on the very latest offerings for the for the suburban backyard up to the acreage farmer and bigger including generators, livestock equipment, trucks, trailers, bikes and 4x4s and a whole lot more.
Great prizes to WIN including a Kubota Zero Turn Mower from David Evans Group valued up to $7,210.
Free entertainment including Elite Horsemanship Demonstrations, free animal farm for kids, Working Dogs and Sheep Shearing Demonstrations and the ever popular Destination Food Pavilion cooking demonstrations with Two Old Ducks. Don't miss the Backyard Living presentations with Noel Burdette, Claire Bickle and Paul Plant as they show you how to make your backyard flourish.
The event will provide a great day out (or three) for the entire family, with stacks of daily entertainment, prizes, competitions and more.
Farm Fantastic opens at the Caboolture Showgrounds 9am to 4pm daily on Friday 2nd, Saturday 3rd and Sunday 4th March. The event web site www.farmfantastic.com.au has a list of all of the exhibitors, prize details and how to enter, details on parking, how to get there and entertainment times.
Photo above  Midway Sales
Photo below Coast to Country Tractors