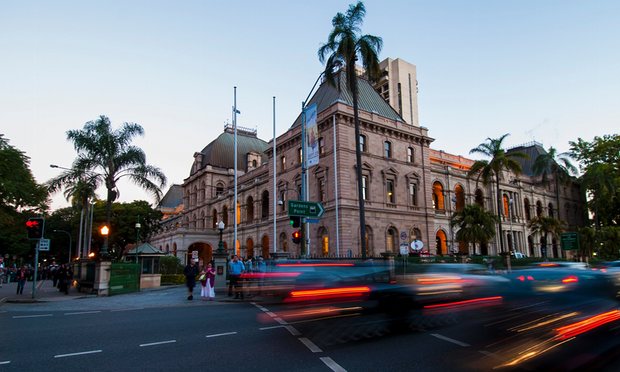 Healthy Catchments Program helping improve Moreton Bay health
The Department of Environment and Science (DES) is spending $1.4 million over three years on a Healthy Catchments Program to help prevent sediment from reaching Moreton Bay.
Environment Minister Leeanne Enoch said the new funding builds on a previous investment of $1.5 million to improve the region's waterways.
"This new program will be conducted in Ipswich and the Lockyer Valley, and will improve the resilience and health of south-east Queensland's (SEQ) waterways," Ms Enoch said.
"The program will focus on the Lockyer and Bremer catchments to address the main source of sediment entering waterways and reaching Moreton Bay.
"Two-thirds of sediment entering our rivers and Moreton Bay occurs through erosion in our catchments during intense rainfall events.
"This contributes disproportionately to the sediment or 'mud' loads polluting our waterways and Moreton Bay, while the level of nutrients and pesticides in the mud also threatens the environmental health of these areas.
Moreton Bay Marine Park is Queensland's most popular park with over 12 million annual visits. It is home to internationally recognised wetlands, rich mangrove and seagrass habitats, and iconic dugongs and turtle species.
Member for Ipswich Jennifer Howard said, "This investment in a local Healthy Catchments Program is significant as it will directly address the source of sediment entering Moreton Bay."
Member for Ipswich West Jim Madden said, "When floodwaters from Cyclone Debbie inundated the Laidley Creek region in early 2017, the repaired and strengthened riverbanks stood up to the torrents of water and prevented large amounts of sediment flowing into our catchments."
Previously, pile drives – short stumps dug in across the length of the creek bed – have been installed to slow and reduce the movement of sediment downstream, while strategically positioned log jams (i.e. tree trunks) were used to protect creeks and river banks during the 2013 floods.
Meanwhile, native trees are being planted to help stabilise riparian zones, which has already led to a reduction in the amount of sediment running into Moreton Bay.
Healthy Land and Water Chairman Stephen Robertson said the organisation was proud to work with the Queensland Government and community groups to curb sediment pollution in south-east Queensland waterways.
"We have invested significant time and money into the Healthy Catchments Program because the work being done on the ground is crucial for the overall strength of riverbanks and the health of our catchments," Mr Robertson said.
"The breakdown of riverbanks causes more than 50,000 dump trucks worth of sediment entering the region's waterways each year, wreaking a heavy toll on marine habitats and the marine life that relies upon them."
The Healthy Catchments Program was first launched in 2008 and has helped build resilience in SEQ waterways, ensuring they can withstand extreme weather events.