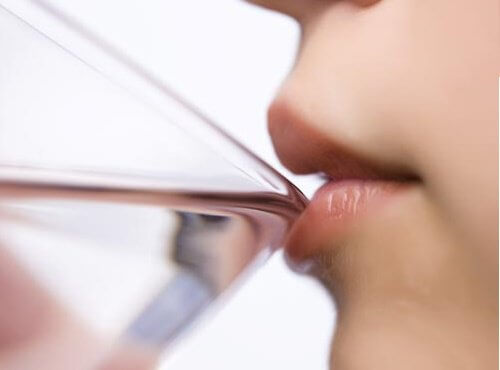 Queenslanders urged to stay safe in the heat
Queenslanders are being urged to be vigilant during this week's warm weather and keep an eye on children and the elderly with temperatures forecast to remain in the 30's.
Acting Minister for Health and Ambulance Services Shannon Fentiman said recent heatwave conditions in southern states provided a timely reminder for Queenslanders to stay safe in warm weather.
"We want everyone to enjoy the summer holidays so it's important everyone is aware of the risks associated with warm weather," Ms Fentiman said.
"The elderly, babies and young children, pregnant or breastfeeding women and those who suffer pre-existing medical conditions or who take certain medications are most at-risk of heat-related illness.
"Physically active people, including those working outdoors and exposed to the elements, should also be aware of the signs and symptoms of illness."
Minister Fentiman said making the right clothing choices, staying hydrated and eating regularly could make a difference in avoiding illness during warm weather.
"Many people escape to the beach or waterways during hot weather but be aware heat-related illness can also strike at those places if you're not prepared."
QAS Clinical Director Tony Hucker said heat-related illnesses had the potential to be life-threatening.
"Symptoms may vary from patient to patient but a person suffering from heat exhaustion may present with muscle cramps, heavy sweating, paleness, dizziness, nausea or vomiting and fainting," Mr Hucker said.
"Heat stroke is the most serious heat-related illness that presents with symptoms similar to heat exhaustion but which may also include an extremely high body temperature; red, hot, dry skin, but possible some clamminess; a rapid pulse; headache and confusion."
Mr Hucker said people should seek medical attention if they suspected they or someone else was suffering a heat-related illness or contact Triple Zero (000) if you believe it is a life-threatening situation.
"Lay the person down in a cool spot, remove as much clothing as possible and give them water to drink if they can swallow," he said.
"You can also cool the person down by covering them with a wet sheet or by putting them in a cool shower or bath.
"If they become unconscious, place them on their side and follow the Emergency Medical Dispatcher's instructions as they provide vital first aid advice until paramedics arrive."