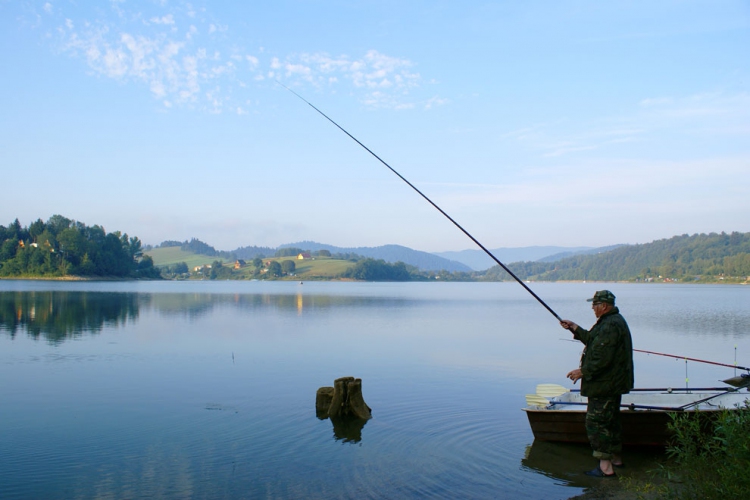 Minister calls for safe behaviour on our lakes
More than 200 vessels were intercepted and more than 70 marine notices were issued during the Christmas-New Year period on south east Queensland lakes, prompting a warning from Acting Natural Resources, Mines and Energy Minister Mark Ryan to "act safely and responsibly''.
Mr Ryan said Seqwater rangers and compliance officers had been working with Queensland Police and other agencies to enforce responsible behaviour on and off the water.
"During the festive holiday period, we have more than 100,000 visitors to our recreational lakes and parks across south east Queensland," Mr Ryan said.
"With these large crowds, it's important that all members of the public take care and are considerate of fellow visitors.
"Even though the stillness of lakes can create a tranquil and safe feeling, still water can still be dangerous and accidents can happen if visitors get complacent.''
Overall, Mr Ryan said, visitors had been well-behaved with no major incidents reported.
"During the holiday period, we carried out more than 250 random breath tests and only one person recorded a blood alcohol concentration level over 0.05%.
"There were also a lot of people wearing lifejackets while aboard vessels, which was great to see."
But Mr Ryan said there had been a disappointing rise in the number of people caught operating high powered water craft like jet skis without a licence.
"Some of those found riding jet skis without a licence were as young as 11 years old. Jet skis are powerful water crafts - some capable of reaching speeds up to 100kmh.
"If a jet ski is being operated by a young, inexperienced rider, there is a good chance it can result in a serious accident, especially in a crowded lake."
With large crowds set to return for the Australia Day long weekend, the Minister is urging lake users to not become complacent about lifejackets.
 "Boaties are required to have a lifejacket for every person aboard their vessel and they should be appropriate to adult or child wearing them," Ms Blake said.
"Unfortunately we are still finding a lot of people stash their lifejackets away on their boat and forget about them.
"The problem is if an emergency happens, the jackets may be hard to access or have deteriorated to the point they are no longer safe.
"A lifejacket could be the one safety item that saves your life, so it's important to plan ahead and have them readily accessible on board."
"Even if you have visited our lakes before, conditions may have changed. Take a minute before you leave home to check out the latest recreation and safety notices and the Bureau of Meteorology weather forecast,'' Mr Ryan said.
For information about Seqwater lakes and recreation visit www.seqwater.com.au or download the new Seqwater app.
Patrol observations at SEQ lakes during the Christmas to New Year period
·       More than 250 RBTs carried out. Only one BAC reading above 0.05% recorded.
·       72 Marine Notices were issued on the water – including fines and warnings.
·       More than 205 vessels were intercepted.
·       An improvement from past years on the number of people wearing suitable lifejackets while aboard vessels.
·       An increase in the number of people caught operating high power craft without appropriate licences and underage.
·       An increase in the number of people ignoring speed and distance rules while operating powered water craft such as jet skis and boats (operating too close to swimmers in the water, other vessels).
·       A number of people caught speeding in gazetted areas.
·       A number of registration offences including failing to display the correct / current registration stickers.