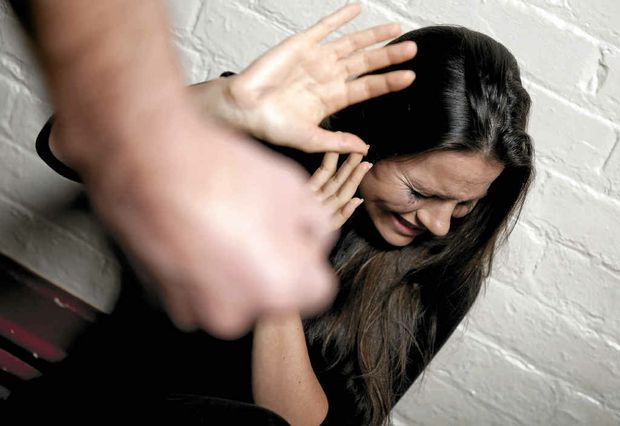 Reach out to DVConnect for support this Christmas
Queenslanders experiencing or affected by domestic and family violence or sexual violence can get help and support from DVConnect, with phones lines operating 24 hours a day, seven days a week even over the festive season.
Minister for the Prevention of Domestic and Family Violence Di Farmer today (Friday) visited DVConnect to see first-hand how the organisation's dedicated help lines were assisting Queenslanders affected by domestic, family and sexual violence.
"We know that Christmas and the New Year period and just following is a time when we see a spike in incidences of domestic and family violence," she said.
"The festive season is a joyful time for most of us spent with friends and loved ones, however the pressures of this time of year often contribute to an increase in the number of reports of domestic and family violence across the state.
"These pressures can include extra financial costs at this time of year, alcohol consumption, custodial disputes and spending more time than normal with family members and relatives.
"These are all factors that can exacerbate, violence and abuse in Queensland homes.
"That's why it is so important that support is available to victims of domestic and family violence right throughout this Christmas and New Year period."
"Support is also available to people who are using abuse or concerned they will harm their loved ones. We want to encourage people to seek help through contacting DVConnect so that everyone stays safe."
The Queensland Government provides More than $5 million per annum to DVConnect to operate the telephone help lines and provide much-needed support to Queenslanders affected by domestic, family and sexual violence.
Ms Farmer said DVConnect helped women and children escape violence and abuse and find safe accommodation in times of crisis.
"DVConnect can also link victims to confidential counselling and other sources of help, and this includes right throughout the Christmas and New Year period," she said.
"Help and support is only a phone call away regardless of the time of day or whether it is a public holiday.
"Of course, anyone in immediate danger of domestic, family or sexual violence or witnessing violence should immediately call the Police on 000."
For Queenslanders needing assistance:
Police:                                     000
DVConnect Womensline 1800 811 811
DVConnect Mensline 1800 600 636