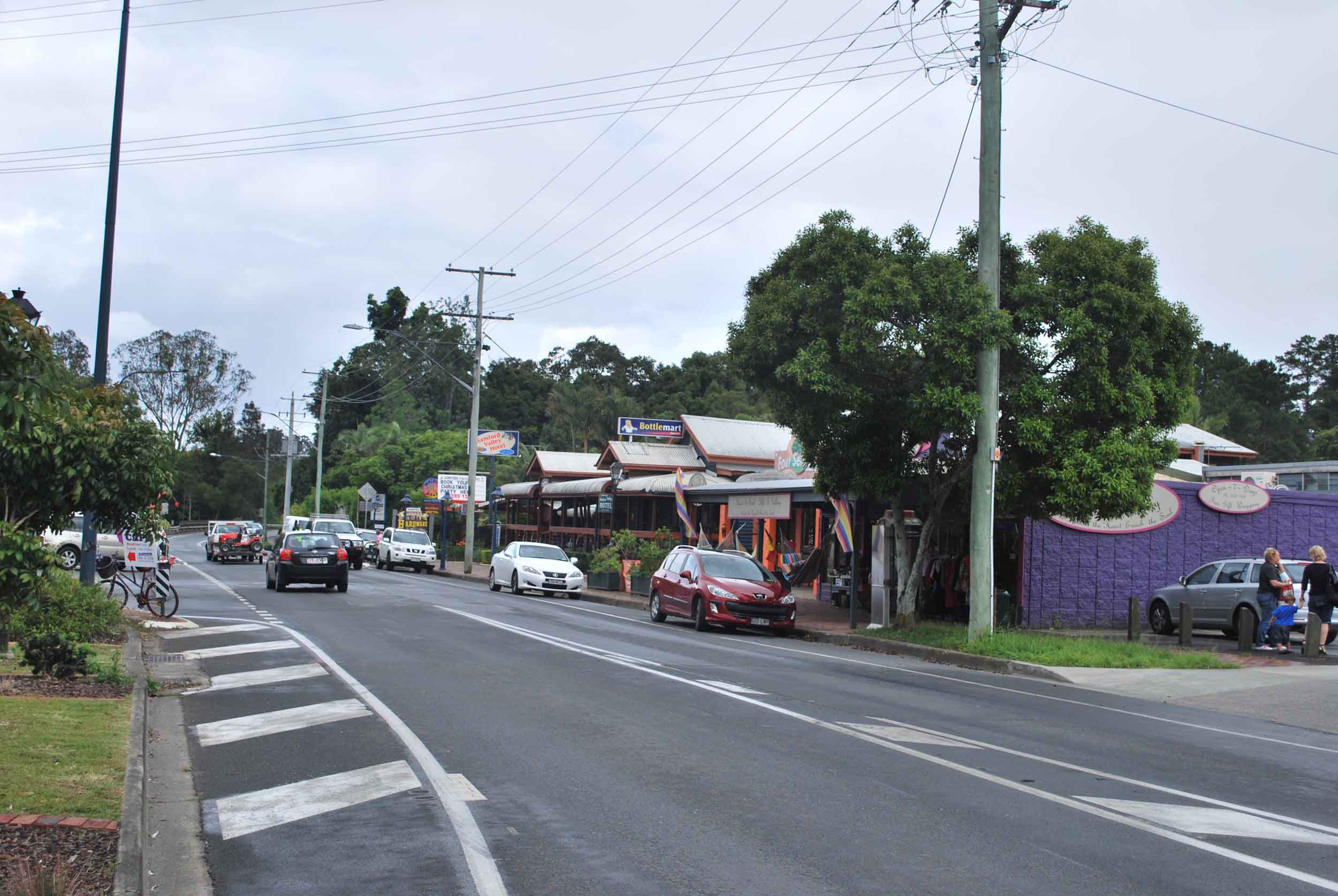 Council awards new construction tender for second stage Main Street upgrade
Moreton Bay Region Council has awarded a new construction tender worth more than  $770,000 to complete the second stage of a major upgrade along a 550 metre section of Samford's Main Street.
Councillor for Division 11 Darren Grimwade made the announcement at council's Coordination Committee Meeting on Tuesday, November 21 and said it follows extensive consultation in 2016 and 2017 with locals, businesses and visitors.
"Previously, council announced it will invest more than $400,000 towards the first stage of the upgrade for Samford's Main Street and now I am excited to announce the second stage as part of this major overhaul and popular stretch of road in Samford.
"The works, costing over $770,000, will include pavement rehabilitation and resurfacing the road along Main Street that's utilised daily by more than 13,000 motorists and cyclists from within the community and the many visitors who travel to this beautiful spot in our region to relax and unwind.
"Main Street also provides a vital connection to many local businesses, cafes and IGA, so an upgrade of this particular stretch of road will provide motorists, cyclists and the community access to these areas with greater ease and comfort in Samford.
"Road safety is a top priority for me and I am thrilled this project is coming to realisation through this road resurfacing project.
Local business owner and resident Ross Pickering said he welcomed the works and looked forward to the project's completion.
"This is a fantastic project and we are really excited to see the upgrade get underway," Mr Pickering said.
"Samford is a great tourist spot; so this upgrade, when complete, is sure to encourage visitors to slow down and enjoy the charm."
Cr Grimwade said the works would commence in early 2018 and be completed over five weeks, weather permitting.
Works will be carried out to minimise disruption, and motorists and businesses will be notified prior to works commencing.
"I want to acknowledge the State Government for the provision of funding for this project and for their commitment to improving road safety together with council in the local area," Cr Grimwade said.