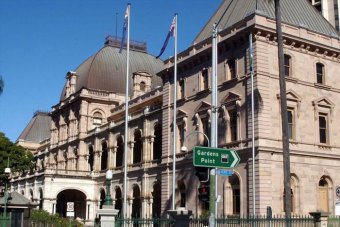 All eyes on LNP party room Tuesday 12 December for who is elected leader
The stage is set for fireworks set off in a dramatic change of leadership for the LNP come Tuesday December 12 at 2 pm at the party rooms Parliament house in Brisbane.
With copious amounts of soul searching, since long past discussed, on why the party did not enjoy bigger electoral success during  Election 2017 already done and dusted, so too is the blame game also gone.
It's all about regrouping and forging a meaningful opposition on the parliamentary benches as the next Parliament begins its business of governing the state of Queensland.
At the final conclusion of the State Election with votes counted, preferences distributed and the Electoral Commission of Queensland declaring the result.
The then leader Tim Nichols conceded defeat, phoned the Premier and with that set about the motions towards the next parliament and his future, by taking responsibility for the LNP defeat and resigned as leader
On the hustings is the Member for Nanango, current Deputy Leader of the LNP Deb Frecklington, former leader John-Paul Langbroek is in the race as well as from the north, Member for Whitsunday Jason Costigan, also the Member for the new seat of Oodgeroo Mark Robinson who has also put his hand up
Nothing but silence from one other potential contender, just where is reborn LNP star David Crisafulli.
The other issue that may or may not be discussed but would certainly rejuvenate the media and government's attention by igniting the fire works with a split of the Liberal and National Partys into separate political entities once again and re engaging the coalition.
Could there be good reason for such parting of the ways? 
Consider the Nationals traditionally looked after rural affairs.
Case in point with distinct independence means putting more resources into having the right people with the skills to necessary to formulate good policy, policy that can really make a difference, that would be the ideal.
Nothing comes by chance after all Federal Members from Queensland have put it out there over the past 12 months.
The fireworks may not even happen on Tuesday it may well just end up being an election of Leader and Deputy Leader, so we think, that is unless it is who is elected and what position could give a key of the direction the LNP takes in to its future.
So who does the LNP choose as leader to drive the changes necessary to give it the edge on future electoral successes or even by chance one or two by elections along the way?