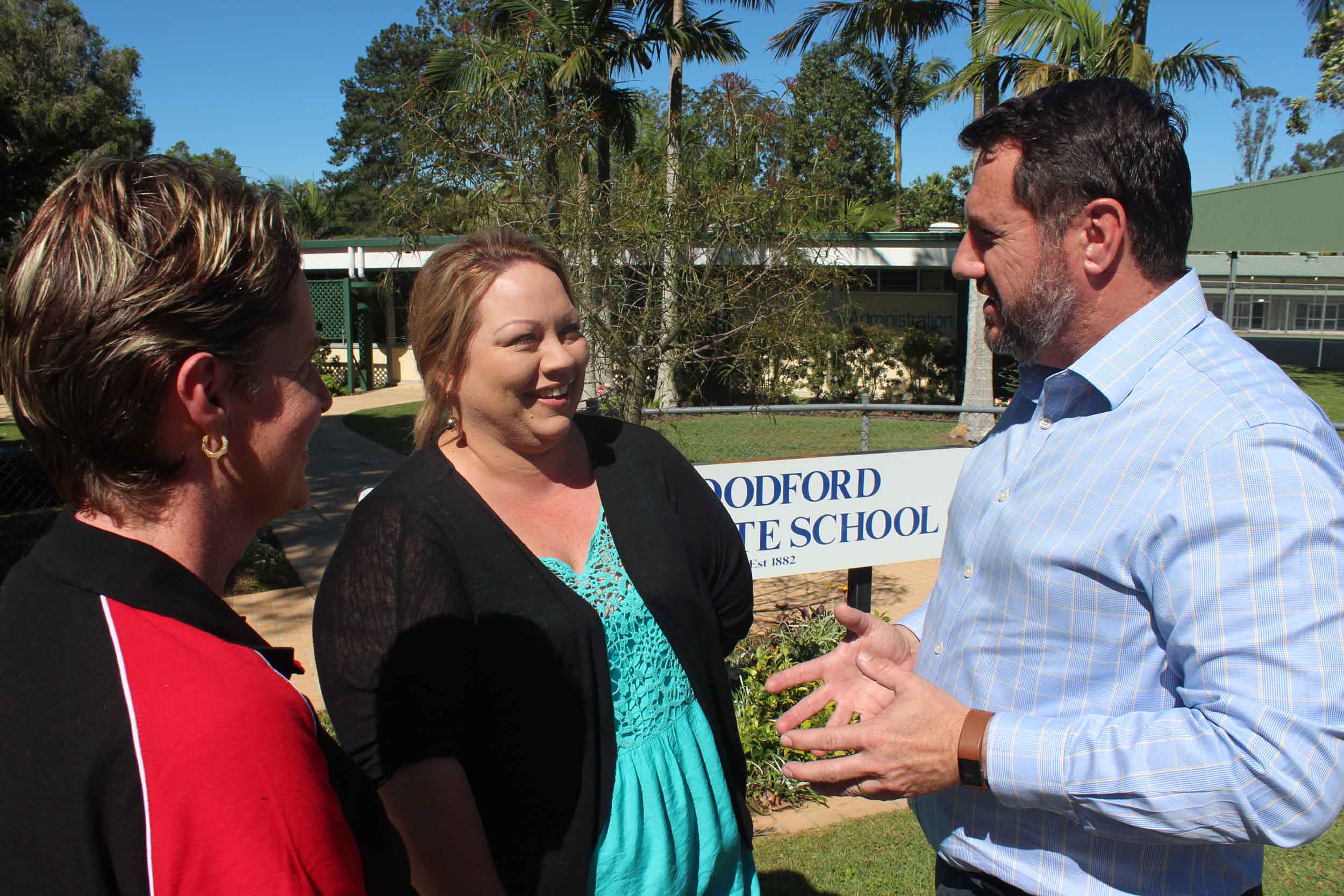 Woodford P-10 State School a winner with Andrew Powell and the LNP
LNP Member for Glass House, Andrew Powell, has announced that an LNP Government would invest $250,000 for extensive upgrades to the Science and Arts facilities at Woodford P-10 State School. 
Mr Powell said he has been contacted many times over the eight and a half years he has been the Member for Glass House by parents wanting Woodford P-10 State School to become a P-12 school to enable their children to complete their senior education without having to change schools.  He said these upgrades will be the first step to achieving that goal.
"My requests to the Department to make Woodford a P-12 school have been knocked back on the grounds of the poor quality of certain class rooms and facilities for senior students", Mr Powell said.
"This funding will go a long way to completing the necessary upgrades that are required to allow the school to eventually become a P-12 school", he said.
"An LNP Government will be committed to providing the very best facilities for our children in the safest environments possible which all lead to a better education," he said.
Mr Powell said that a vote for anyone other than the LNP in this election will see a return of a do-nothing Labor Government which has got their priorities wrong.  They have failed to deliver the vital services and necessary infrastructure residents in Glass House need and deserve.
"An extensive upgrade at Woodford State School is all part of our plan to Build a Better Queensland by building a better Glass House".
"I made a very clear commitment to the Woodford school community that I would fight for these upgrades and I am delighted that the LNP will deliver", Mr Powell concluded.