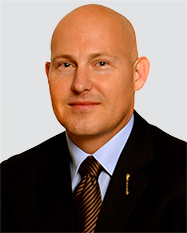 Report confirms $2.82B surplus for 2016-17 and lower debt
The 2016-17 Report on State Finances showing the final outcomes of last year's State Budget confirms the highest in a decade at $2.821 billion and lower debt.
 
"This is a strong and solid result that shows our sound financial management through our economic plan is backing a strong and solid economy that's growing and creating jobs," Treasurer and Minister for Trade and Investment, Curtis Pitt, said.
 
"Tim Nicholls and the LNP are still talking down Queensland to justify a return to their cut, sack, and sell approach.
 
"But the 2016-17 Report on State Finances is more factual hard data showing just how far away they are from the truth.
 
"It shows our economic plan, including our debt action plan, is working for Queenslanders.
 
"We've delivered the highest surplus in a decade, cut debt, and delivered a better debt-to-revenue ratio which is a key indicator ratings agencies consider.
 
"Tim Nicholls and the LNP talk down our state and ignore the facts, but the report shows a Budget in surplus, debt down, and the state on a strong financial footing after the turnaround we have delivered following their disastrous cut, sack, and sell approach that they want to repeat."
 
Mr Pitt said the report confirmed the Palaszczuk Government's sound financial management and showed its economic plan was working. Key outcomes included:
 
a $2.821 billion actual 2016-17 net operating balance — the highest surplus in the past 10 years (in 2012-13 Tim Nicholls recorded a deficit of $4.382 billion)
general government borrowings were $33.26 billion, an improvement of $677 million from the Budget and a massive $14.96 billion lower than the LNP's 2014-15 Budget projection of $48.216 billion
general government sector gross borrowing decreased by $2.226 billion
debt including government-owned corporations fell to $71.9 billion from $72.9 billion
interest costs were significantly lower by $498 million due to the Palaszczuk Government's Debt Action Plan
the general government sector recorded negative net debt of $287 million, which means financial assets exceeded liabilities, this is the first time since 2011-12 that negative net debt has been achieved
debt-to-revenue ratio improved (decreased) from 70% in 2015-16 to 59% in 2016-17.
 
"We have achieved all this through our economic plan and without cutting jobs, frontline services, or selling assets as Tim Nicholls still wants to do," Mr Pitt said.
                                                  
"The 2016-17 State Budget was already forecast to be in surplus before a spike in coal prices and subsequent higher royalty returns helped deliver the $2.82 billion surplus detailed in the report.
 
"The Report on State Finances reflects an improved economic performance compared to Tim Nicholls legacy as Treasurer — higher debt, higher unemployment, lower growth and damaged confidence in the Queensland economy.  
 
"The report once again shows there was a better way to manage Queensland's finances and deliver for Queenslanders without cutting frontline services, sacking workers, or selling assets," he said.