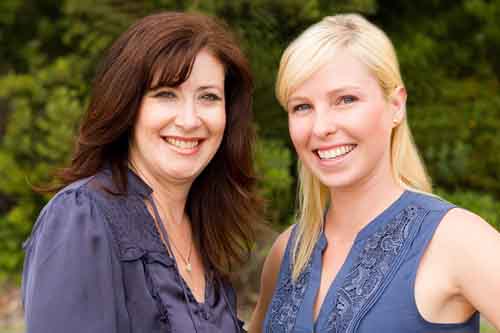 Employers shifting focus from qualifications, to soft skills
A new report released today reveals the way in which Australian employers look for workers is shifting from a focus on qualifications, to soft skills. The 2017 Soft Skills in Demand Report by JobGetter found that those skills which will allow employees to work most effectively and adapt to the changing world around them are now becoming a number one priority for employers. JobGetter, the job seeker's advocate, analysed 168,000 job ads in 54 industry sectors, and found the five most in-demand soft skills are communication, friendliness/approachability, self-motivation/ambition, driven by outcomes, and positivity.
JobGetter's 2017 Soft Skills in Demand Report supports the recent findings that two-thirds of all jobs will be soft skill intensive by 2030, as released in the Deloitte Access Economics and DeakinCo Soft Skills for Business Success Report which used JobGetter's analytics.
"As we've seen, the demand for soft skills is increasing even to the extent that some organisations are now desiring them over hard, practical skills and competitive Grade Point Averages (GPAs). The report shows that communication skills are in demand in every industry with only three failing to include it as one of their top four desired skills. This goes hand in hand with the rise of demand for ambitious, self-motivated workers with an increasing trend to these soft skills being on the must-have list of employers," Say Fiona Anson, Co-Founder of JobGetter.
The 2017 Soft Skills in Demand Report by JobGetter highlights the impact of the changing world of work, characterised by a growing gig economy, flexible working hours, remote work opportunities and the increasing prevalence of technologies in the workplace. These changes require workers to be more adaptable, with a greater set of hard and soft skills that are transferable from employer to employer and job to job, which need to be integrated into education in order to increase the employability outcomes for graduates in the workforce of the future.
In response to these changes, EY in the UK has recently announced that they no longer exclusively require a Degree for their Graduates, and will  instead recruit newcomers who have a broad range of life and education skills experiences, looking for the right 'type' of people and recognising that they can train them in-house for the practical skills they need.
In Australia, EY is continuing this trend by shifting their recruitment focus away from qualifications and GPAs, towards a formal consideration of candidates' broader sets of soft skills. According to Catherine Friday, Education Leader of EY Oceania, the firm now gives soft skills a much heavier weighting when recruiting future employees – a move thatcontinues to be informed by their ongoing collaboration with JobGetter and the platform's industry-specific data.
"We used to consider academic scores as the first 'threshold' a candidate needed to pass, but we're now enforcing a more interpersonal hiring practice that allows candidates to demonstrate their networking, leadership and communication skills in an interview scenario much earlier on in the process. In fact, I've noticed that those who've come to EY after a 'gap year' or period of industry experience tend to have well-developed soft skills and are far more mature and poised in our working environment," says Catherine. 
The data shows industries and companies such as EY will continue to evolve their recruitment practices according to the growing demand for soft skills over traditional, practical skills. This is because soft skills are very industry specific, are transferrable between job positions and allow workers to adjust to the dynamic changes that are occurring across the working world.
For more information about JobGetter's services, please visit www.jobgetter.com.