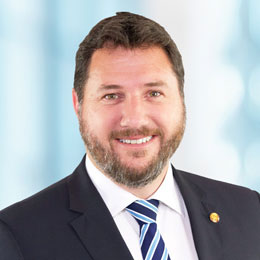 Andrew Powell and the LNP will deliver flashing school lights at Peachester and Glasshouse Mountains State Schools
LNP Member for Glass House, Andrew Powell, today announced that an LNP Government would invest $70,000 to improve student safety by installing flashing lights at Peachester State School and Glasshouse Mountains State School.
Mr Powell has been campaigning relentlessly on behalf of Peachester and Glasshouse Mountains students, parents and residents who have desperately wanted to see flashing school zone lights installed at their schools. 
"These lights have been a long time coming.  Each year the Labor Main Roads Minister announced the next round of schools to receive flashing school zone signs, and each year Peachester and Glasshouse Mountains State Schools were ignored.  And each year I would write to the Minister demanding that these schools receive funding for the lights to keep our kids safe", Mr Powell said.
"An LNP Government will be committed to the safety of our children because a safe environment contributes to better education," he said.
Mr Powell said that a vote for anyone other than the LNP in this election will see a return of a do-nothing Labor Government which has got their priorities wrong.  They have failed to deliver the vital services and necessary infrastructure residents on the Sunshine Coast need and deserve.
"Flashing school lights at Peachester and Glasshouse Mountains State Schools is all part of our plan to Build a Better Queensland by building a better Glass House".
"I made a very clear commitment to the Peachester and Glasshouse Mountains communities that I would fight for these flashing lights and I am delighted that the LNP will deliver", Mr Powell concluded.