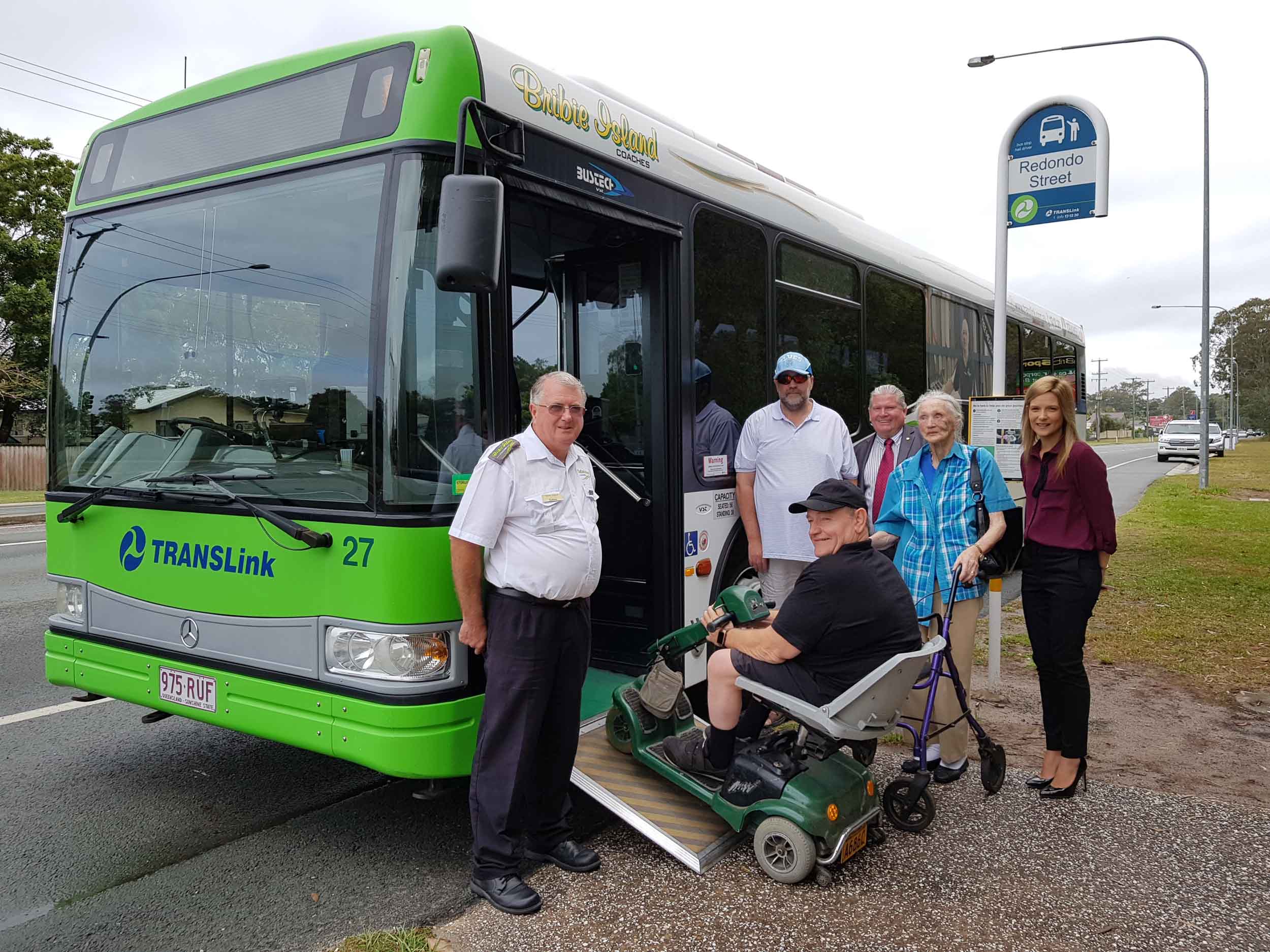 Upgraded bus stations for Moreton Bay Region
Moreton Bay Regional Council has been given a funding boost to upgrade 29 stops to help mobility-impaired people access their local buses.
The funding of over $325,000 is part of the Palaszczuk Government's commitment to ensure existing bus stops across Queensland meet Australian disability and accessibility standards.
Police Minister and Member for Morayfield Mark Ryan said the upgrades are part of a $5 million project which assists Councils to improve accessibility of bus stops for customers with a disability or restricted mobility.
"We want to make it easier for everyone to catch public transport and this additional funding will ensure that more Queenslanders with a disability will be able to access their local bus stops," Mr Ryan said.
"The State funds 50% of the costs of the bus stop upgrade through the program, with councils contributing the other half.
"This financial year, improvements would be made to bus stops across 18 local government areas, with 677 stops identified so far.
"There are 14,000 bus stops on the TransLink network so this is absolutely a big task but a very important one."
Member for Pumicestone Rick Williams said that this was great news for the disabled and mobility-impaired people in the Moreton Bay region.
"I know that having these improvements would go a long way in helping disabled commuters on to our buses and public transport network," Mr Williams said.
"Many members of the community just simply don't have the choice to take the bus even if they wanted to.
"I've flagged these simple improvements at our local bus stops for a while now and it's great to see they're finally being done.
"A simple kerb without a ramp is enough to prevent someone who is disabled from getting on a bus.
"So these upgrades are really important to ensure that some of the most vulnerable members of our community can claim back some independence when it comes to their own mobility.
"It's important to ensure that the disabled and mobility-impaired members of the community has as many transport options as possible. 
"The fact that we can add another 29 accessible bus stops is great news for many members of the community.
"It just means that they now have even more options in terms of how they are able to move around in our community."
These improvements will be implemented right throughout the state and got started with Bribie Island Coaches bus driver, Greg Eaves (pictured), who brought his concerns to Mr Williams.
Improvements to bus stops are identified by local governments in consultation with TransLink, considering priority stops for upgrade.
All works carried out will comply with the Disability Discrimination Act 1992 (Cth) (DDA) and Disability Standards for Accessible Public Transport Act 2001 (Cth) (DSAPT). 
TransLink is working to assist local governments to meet DSAPT compliance targets with 100% compliance by December 2022.
For further information please visit translink.com.au/project or call 13 12 30.