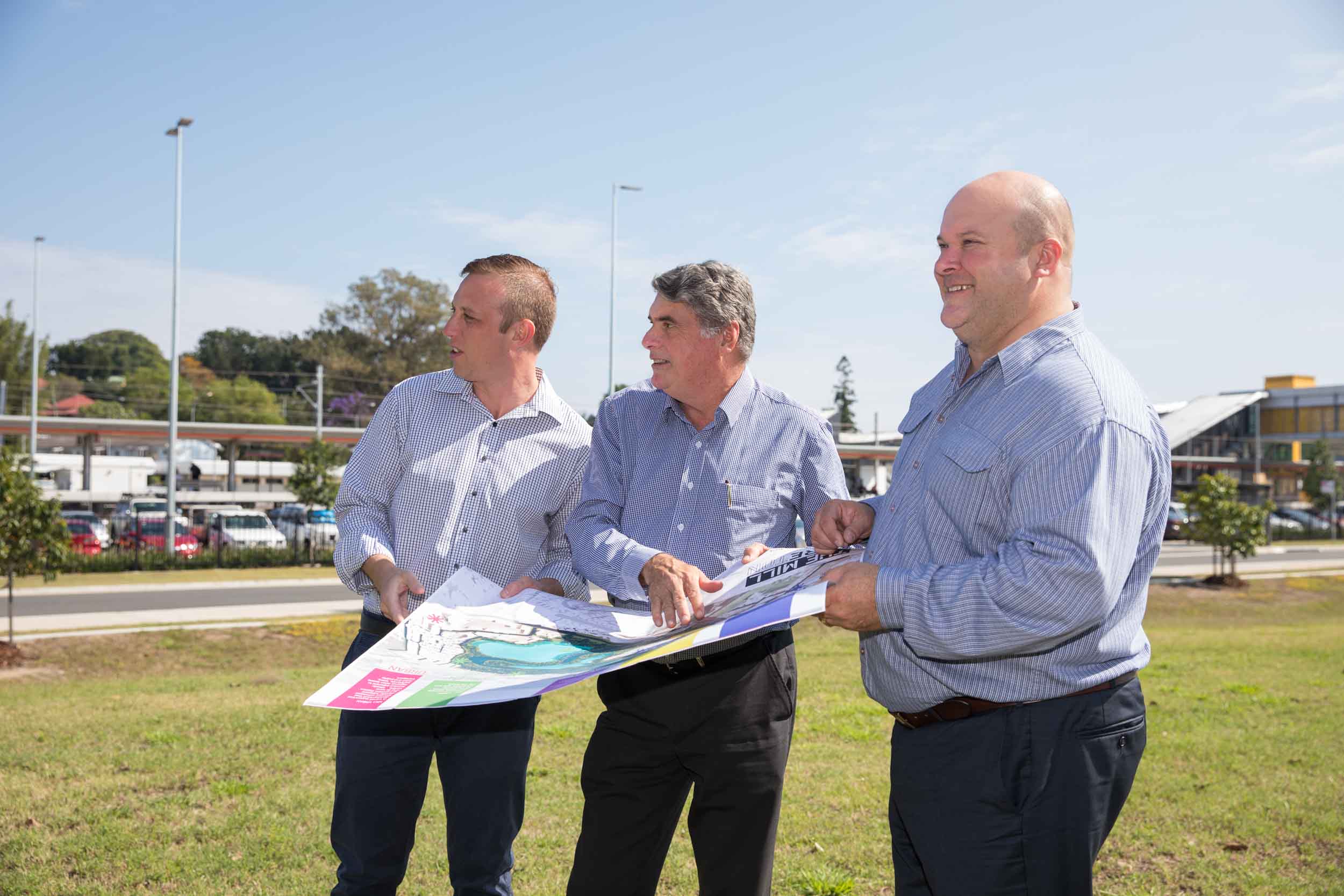 State Government land boost for Petrie university campus
Petrie university campus is set to receive a land boost thanks to the Queensland Government's Advancing our Cities and Regions Strategy.
Environment Minister Steven Miles said the state-wide strategy supported the development of iconic knowledge-based precincts like The Mill at Moreton Bay to drive vital economic growth and jobs creation around major public transport nodes.
"The former Petrie paper mill site and surrounding suburbs have been declared a priority development area by the Queensland Government which is expected to deliver up to 10,000 university student placements, 6,000 ongoing jobs and $950 million in economic benefit through the creation of a major new University of the Sunshine Coast (USC) campus," Mr Miles said.
"We know that knowledge-based projects like this can deliver huge economic benefits for local communities by driving jobs growth in higher education, research, science and commercial sectors, that's why the Queensland Government is pleased to be supporting this project with the provision of surplus state land adjacent to the former paper mill site."
Mr Miles said more than 110 hectares of environmental areas will be established to deliver a net environmental gain on site.
"A significant number of native trees will be planted including offset plantings under a vegetation and koala management plan."
Moreton Bay Regional Council is working closely with koala monitoring experts, the environment department and local koala and environment groups to deliver a comprehensive environment plan for the site.
Real time monitoring for koalas is underway on the former mill site, helping track and undertake vital health checks on the local koala population.
State Member for Kallangur, Shane King MP welcomed the announcement of land which will see the new university campus well-connected to the Petrie train station and town centre.
"I have been working closely with the council to secure this land for the university site and I am pleased to help support the delivery of a major new University of the Sunshine Coast campus at Petrie that will deliver more local job opportunities for local tradies and suppliers, additional educational opportunities for our young people and those wishing to upskill and ongoing jobs for our local residents," Shane King said.
Mayor Allan Sutherland said the Queensland Government was partnering with Moreton Bay Regional Council and the University of the Sunshine Coast to breathe new life into Petrie and its surrounding suburbs.
"Surplus state land has been allocated by the Queensland Government to The Mill at Moreton Bay project to help deliver a highly-connected and walkable university campus in heart of our region," said Mayor Sutherland.
"Thanks to today's announcement, the campus will now be within walking distance of the Petrie train station making USC's Moreton Bay campus among the best connected university campuses in Australia, and capable of delivering high quality urban design outcomes for our region."
USC Vice-Chancellor, Professor Greg Hill said the USC Moreton Bay campus represented an exciting opportunity to significantly boost educational outcomes in the Moreton Bay Region and build capacity in one of Queensland's fastest-growing regions.
"Students at the Moreton Bay campus will have access to a full range of undergraduate and postgraduate programs including law, business, creative industries, science and engineering," Professor Hill said.
"This new land parcel has meant we can connect the university's foundation buildings to the Petrie train station to create a vibrant and bustling campus experience for students and the local community.
"USC's Moreton Bay campus is expected to open in 2020 and be home to up to 10,000 university students within its first 10 years."
The final Development Scheme for The Mill at Moreton Bay was approved by the Queensland Government in August 2017 following two rounds of public consultation.
Over 90 percent of respondents supported the Development Scheme for a major new USC campus on the site and revitalisation of Petrie town centre.
Many respondents during the public consultation period said in addition to the new university campus they would like to see the priority development area deliver parkland, retail opportunities and community events.
For more information about the project visit: www.moretonbay.qld.gov.au/themill