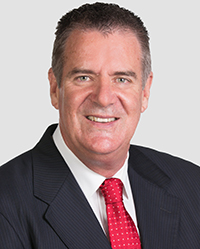 Bill introduced to strengthen councillor complaints process
A more transparent, independent system to deal with councillor complaints will soon be in place following legislation introduced by the Palaszczuk Government.
Minister for Local Government and Minister for Aboriginal and Torres Strait Islander Partnerships Mark Furner said the amendments will implement the Government's response to the Councillor Complaints Review, and tough new penalties will apply.
"These important powers will ensure councillors are held accountable for their actions," Mr Furner said.
"As elected representatives, councillors and mayors are held to the highest possible standards of ethical and legal behaviour, which places the interests of their communities above their own personal interests.
"These proposed amendments are part of the Palaszczuk Government's rolling reform agenda to improve the accountability and transparency of local government in Queensland.
"We have already introduced a suite of measures including changing the candidate donation disclosure threshold to $500 and introduced game-changing real time donation disclosure reporting."
Mr Furner said the Local Government (Councillor Complaints) and Other Legislation Amendment Bill 2017 will establish the new Office of the Independent Assessor with a new Councillor Conduct Tribunal and provides for a compulsory Code of Conduct.
"The Office of the Independent Assessor will have the power to assess and prosecute complaints and, importantly, it will also be able to dismiss and prosecute frivolous, vexatious or out-of-time complaints," Mr Furner said.
"It will also be an offence for an accused councillor to attempt or take a reprisal against an employee or another councillor who makes a complaint of misconduct."
The compulsory Code of Conduct will be developed by the Local Government Liaison Group and include representatives of Department of Infrastructure, Local Government and Planning, the Crime and Corruption Commission, the Ombudsman, the Auditor-General, Queensland Audit Office, Local Government Association of Queensland and Local Government Management Association.
The assessor will also be a member once appointed.
The Bill does not apply to Brisbane City Council but will be reviewed within six months of commencement and may be extended to apply to BCC councillors.
The Bill amends the local government legislation to:
establish the Independent Assessor to receive and investigate complaints and refer complaints to the relevant body
reallocate the responsibilities of the existing Local Government Remuneration and Discipline Tribunal and the Regional Conduct Review Panels to the new Councillor Conduct Tribunal
amend the definitions of inappropriate conduct and misconduct and provides for a uniform Code of Conduct
provide for administrative and governance matters including establishing model meeting procedures and requires councils to maintain a public register about councillor conduct matters
strengthen offences to support the new system, including by providing protection against reprisals for local government employees or councillors who make complaints against other councillors, discouraging frivolous or improper complaints and ensuring confidentiality of investigations
The Bill will now be considered by the Infrastructure, Planning and Natural Resources Committee.