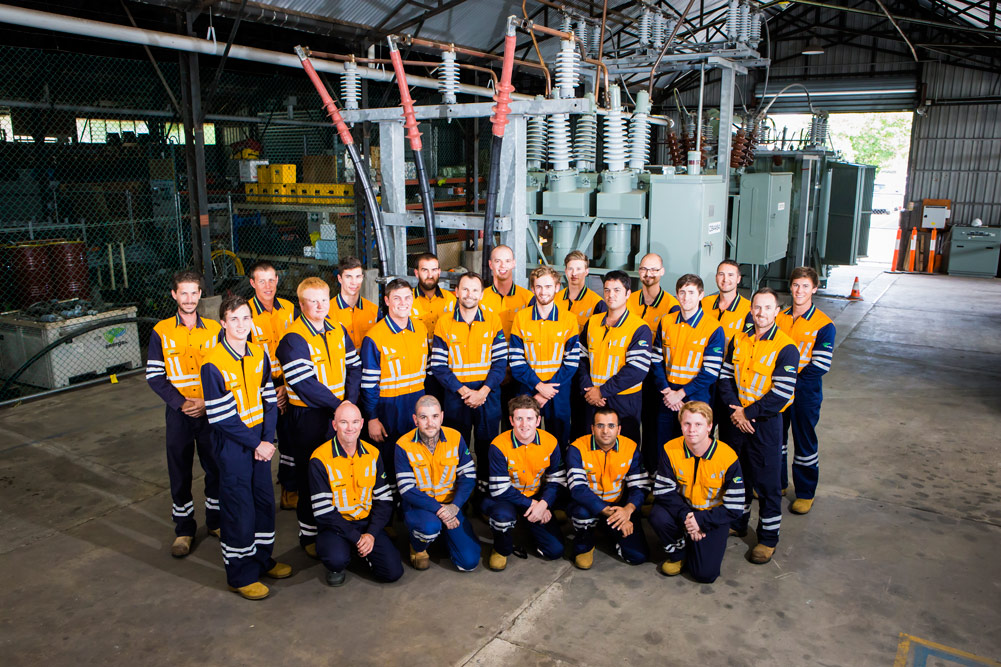 Applications for 94 Energex and Ergon apprentices close soon
Potential candidates for 94 apprenticeships to start with Energex and Ergon Energy early next year have less than a week left to apply.
General Manager Operational Support Jeff Green said applications would close on Monday (October 9) for apprenticeships at 35 locations from Mossman in the north to the Gold Coast in the south and in-land to Mt Isa.
Mr Green said the apprenticeships were typically among the most keenly sought in Queensland each year because they provided the opportunity to learn a valuable trade.
"Most apprenticeships are offered to local people so they can develop their skills while remaining in the community with their family and friends," he said.
"We will have a strong focus on diversity through the recruitment process and are particularly keen to grow the current number of 45 women among our apprentices in what have traditionally been male careers.
"Ergon also reserves a number of positions for candidates of Aboriginal and Torres Strait Islander descent as part of a commitment to a diverse workforce that is representative of the communities we serve.
"The successful applicants each year include a mix of school-leavers and mature-age candidates, so people of all ages and backgrounds are encouraged to apply."
Mr Green said apprenticeships were available for communications technicians, distribution linespersons, transmission linespersons, mechanical trade (diesel fitting) and electricians.
Second-year apprentice Jasmine Swinton urged anyone with genuine interest in the disciplines on offer to apply.
"There are opportunities and support here, at every level of the organisation, that would be very hard to find anywhere else," she said.
"It's a company of people who see the value of what different people can bring to the table – with the right attitude and approach, nothing can hold you back.
"The quality of training and experience you get is outstanding, working across a great variety of work and locations.
"Our apprenticeships open a door to a lot of options and opportunities for a career that grows with you."
Apprenticeships are available in: Atherton, Barcaldine, Biggenden, Cairns, Charters Towers, Childers, Chinchilla, Dalby, Emerald, Geebung, Gladstone, Greenslopes, Hervey Bay, Home Hill, Ingham, Kelvin Grove, Kingaroy, Mackay, Mareeba, Maryborough, Miriam Vale, Monto, Mossman, Mount Isa, Normanton, Quilpie, Raceview, Rockhampton, Sarina, Southport, St George, Toowoomba, Townsville, Warwick and Yarraman.
For more information or to apply, visit the Ergon or Energex websites.