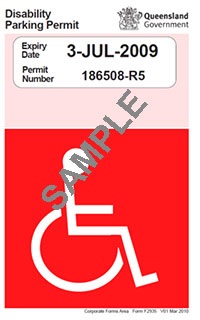 100,000 more hospital car parking concessions for patients and carers
One hundred thousand additional car parking concessions will be available annually under new arrangements starting in Queensland Health's major hospitals on Sunday 1 October.
Health and Ambulance Services Minister Cameron Dick said the extra concessions aimed to significantly increase the availability of affordable hospital parking for those people who needed it the most.
"In July I announced that the State Government would provide up to $7.5 million over four years to double the availability of car parking concessions at those public hospitals with paid parking", Mr Dick said.
"I said at the time that I was very aware that the cost of car parking is a real concern for many patients, carers and their families.
"I'm pleased to say that from today the additional car parking concessions that the Government has funded will be available, and will help ease the burden of hospital car parking costs on those it is impacting the most."
As part of a four-point Public Hospital Car Parking Action Plan, hospitals with paid parking were required to develop and publish their car parking concessions policy by the 1st of October.
"That has been done and the additional car parking concessions are now available," Mr Dick said.
"As a result, patients and carers experiencing hardship, who require assistance, are visiting frequently, or who are in our hospitals for extended periods of time, will have increased access to free or discounted car parking.
"In addition to doubling the number of parking concessions currently available, a new statewide policy improves consistency in concession eligibility across Queensland, and makes it easier for patients, family members and carers to apply.
"Increasing the number of concessional car parking spaces means that many more people and families in need will have access to accessible and affordable car parking," Mr Dick said.
"While this won't solve all problems with hospital car parking it will ease some of the issues facing patients, families and carers," he said.
"While the Government's focus must remain on funding frontline healthcare and medical services, we understand the financial stress that car parking costs can cause for some people.
"I'm mindful of how these costs can have a real impact on some families, and that is why we are funding these additional 100,000 concessions annually."
Mr Dick said parking was free at the overwhelming majority of Queensland Health's 123 hospitals and 33 multi-purpose clinics. 
The hospitals that have paid parking and have developed new policies are:
Royal Brisbane and Women's Hospital
The Prince Charles Hospital
Princess Alexandra Hospital
Lady Cilento Children's Hospital
Gold Coast University Hospital
Robina Hospital
Sunshine Coast University Hospital
Nambour General Hospital
Toowoomba Hospital
Ipswich Hospital
Townsville Hospital
Cairns Hospital.
Mr Dick said each Hospital and Health Service had developed a policy specific to their local hospitals to provide free or discounted parking for people who were eligible. 
The majority of hospital carparks with paid parking are managed by commercial operators under contractual arrangements with hospitals, some of which have been in place for many years.
Car parking charges vary from hospital to hospital, ranging from a flat fee to variable hourly rates with a maximum daily amount. 
The variation in parking charges between hospitals means that the value of the concessions provided to patients and carers also vary from hospital to hospital, ranging between $2 and $16 a day.  In some circumstances, patients and carers may receive free parking.
The car parking concessions will be available to eligible patients and their carers in the following categories:
Patients and carers experiencing financial hardship (which may include government concession card holders)
Patients and carers who need to attend hospital for an extended period of time
Patients and carers who are required to attend hospital frequently, and
Patients and carers with special needs who require assistance.
Information on how to obtain parking concessions is available from each health service, or on its website.
Mr Dick said the Government would continue to be involved in the development of future public hospital car parks, with construction of new multi-storey car park at Redcliffe Hospital to commence next year and provision of an additional 500 parking spaces at Logan Hospital.
The Government is also investigating options for improving car parking access and affordability for patients, staff and visitors at the Lady Cilento Children's Hospital in Brisbane.
The Queensland Health directive on car parking concessions required Hospital and Health Services to: develop a local Hospital Car Parking Concessions Policy for each hospital it administers; define eligible patients and/or outline eligibility criteria; outline the types of concession passes and spaces available; and clearly state car parking concession rates for the hospital.