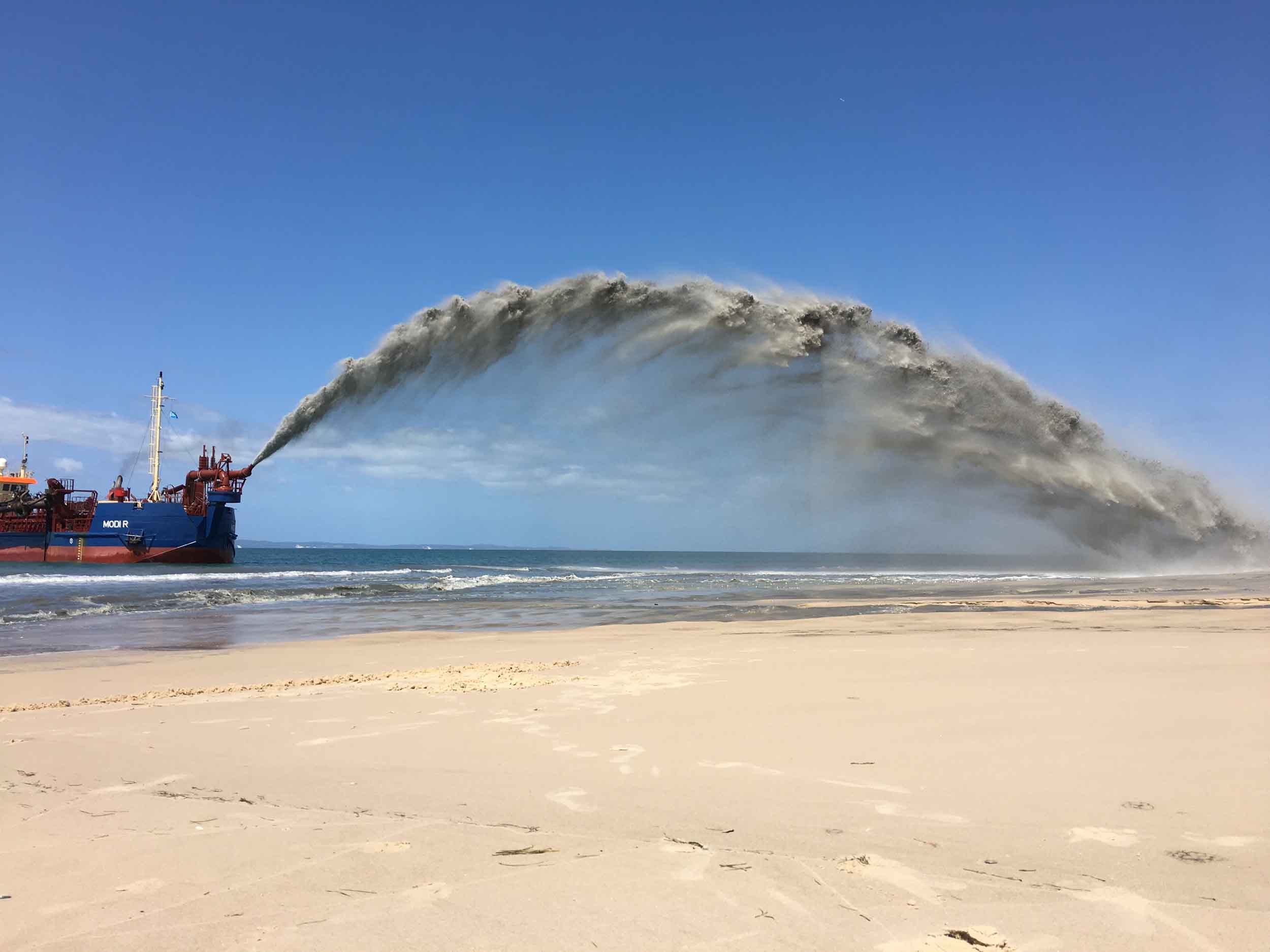 Rainbow delivers gold sand for Woorim Beach
Danish ship Modi R has begun the next phase of its special Woorim Beach deployment, employing a "rainbow" method to help restore up to 150,000m3 of sand at the region's only patrolled surf beach.
Moreton Bay Regional Council Division 1 Councillor Brooke Savige witnessed the commencement of rainbowing works on Monday, September 18, describing the method as quite a spectacle and one which has attracted positive reactions from many beachgoers and families on school holidays.
"Not only do you have this massive, 63m-long ship so close to shore, you also have approximately 900m3 of sand being pumped onto Woorim Beach over the space of one hour," Cr Savige said.
"Multiply 900m3 by about eight trips each day, and it's easy to see why Modi R has been enlisted by council to help restore this popular visitor destination.
Cr Savige thanked residents and beachgoers for their patience while works were underway and for heeding instructions and keeping a safe distance from the ship while it pumps sand onto Woorim Beach.
"While it's quite visually appealing, it's also vital works that will pave the way in finding a long-term solution to preserving Woorim Beach for our generation and generations to come."